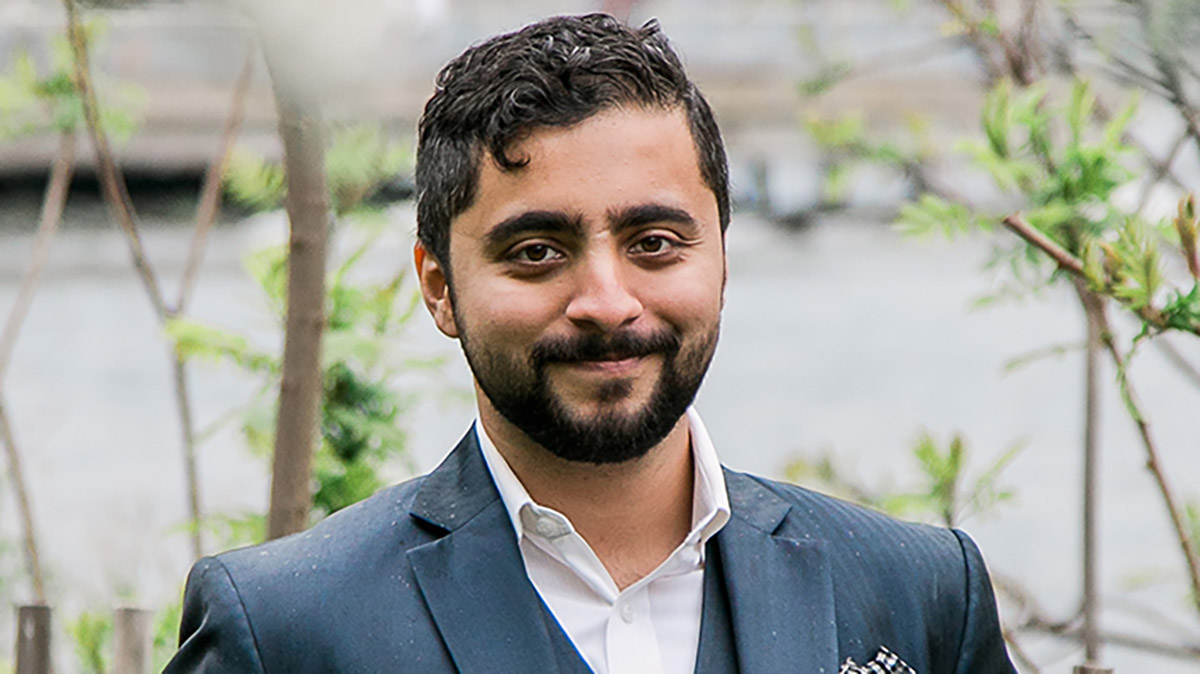 Ananth Bevinahally, '20
Master's in Economics and Computer Science
When Ananth Bevinahally first enrolled in the MS in Economics and Computer Science program, offered jointly by LeBow and Drexel's College of Computing and Informatics (CCI), he knew he wanted to work at Google or Facebook.
Why those two firms? Apart from their name-brand status, Bevinahally calls them the two best places to be an engineer in tech.
"They have some of the most intense systems and they're working on a global scale, in terms of really pushing the boundaries of data and engineering," he said.
Earlier this year, Bevinahally, the first graduate of the MS Econ and CS program, accepted his dream job offer: working as a data engineer for Facebook.
**
While majoring in economics and mathematics as an undergraduate in LeBow, Bevinahally initially pursued a career in finance. He held co-op positions in the finance industry and even considered a job offer with a financial firm before graduating; however, he soon decided to shift his focus.
"I saw that a lot of work was being automated, and hiring classes kept getting smaller," he said. "I saw a seismic shift underway, and that made me want to explore tech."
His entry into the tech sector began at GLOBO, a language technology and services company based near Philadelphia. Bevinahally was one of the first dozen or so employees at the company, and he worked across different roles and functions for nearly two years after graduating from LeBow, acquiring self-taught skills in computer science.
"I really enjoyed my time working at the intersection of analytics, software engineering and data engineering, with a little bit of data science," he said. "I realized if I wanted to take things up a notch and work on larger systems, I'd need to go back to graduate school."
Mark Stehr, PhD, director of LeBow's School of Economics, notes that Bevinahally's work experience helped him move into more advanced computer sciences classes from the start: "He's an exceptionally bright, motivated and plugged-in type of student," he said.
Bevinahally immediately explored new topics in computer science, including applying algorithmic approaches and advanced computing processes to massive data sets, while building on topics in economics from his undergraduate studies.
Associate Professor of Economics Sebastien Bradley, who teaches ECON 550 Advanced Econometrics, noted Bevinahally's knack for linking economic concepts and econometric tools to big data, particularly on a project exploring passenger data from Uber in New York City.
"He and his teammates sought to examine the impact of neighborhood characteristics — including access to alternate forms of public transit, crime and general demographics — on the demand for ride hailing services," he said. "That kind of ingenuity and infectious curiosity about uses of big data really spoke highly of his potential to be an outstanding data scientist."
Today, in his role as a data engineer working on Facebook's Commerce platform, Bevinahally finds that his economics background has provided a solid foundation for the demands of e-commerce.
"Understanding the interactions between demand and supply are absolutely essential for working with rich marketplace data," he said. "I'm applying economic intuition in interpreting data."