Drexel Alumni Sports Business Career Conference: Evolution of Careers in Sports Business - How the Game Has Changed
Registration Cost(s):
SMT Alumni: $25.00
2018 SMT 621 Students: $25.00
LeBow Alumni and Graduate Students: $25.00
Join the Center for Sport Management and Prodigy Sports for the inaugural Drexel Alumni Sports Business Career Conference: Evolution of Careers in Sports Business - How the Game Has Changed, for Sport Management Alumni.
Focused on career paths and networking opportunities for recent Sport Management and LeBow alumni as well as graduate students, this conference will provide attendees with access to industry insiders and recruiters, with a focus on advancing your career in sports business. Our featured keynote speaker is Lara Price, Chief Operating Officer with the Philadelphia 76ers.
Tentative Schedule
Registration and light breakfast
Welcome Remarks
Keynote Speaker
SMT Young Alumni Award Presentation
Panel 1: Ask the Recruiter
Panel 2: Emerging or Hidden Hiring Sectors of the Industry
Small Group Interviews/Lunch/Interview feedback from Career Services
For any questions regarding the conference please email Sarah Grogan (sg83@drexel.edu).
Prodigy Sports Mission
With a staff that carries over 80 years of experience across multiple business segments, Prodigy Sports is a nationwide leader in senior-level executive search and recruitment. Prodigy Sports brings a personal touch to each search by adapting to the unique personality and culture of the client, knowing successful executive recruiting comes from thoroughly understanding the team culture, the intricacies of the sports business and the extensive professional qualifications and skills needed to fill a role. Founded in 2007, Prodigy Sports has grown into a nation-wide leader within the sports and entertainment industries.
Speakers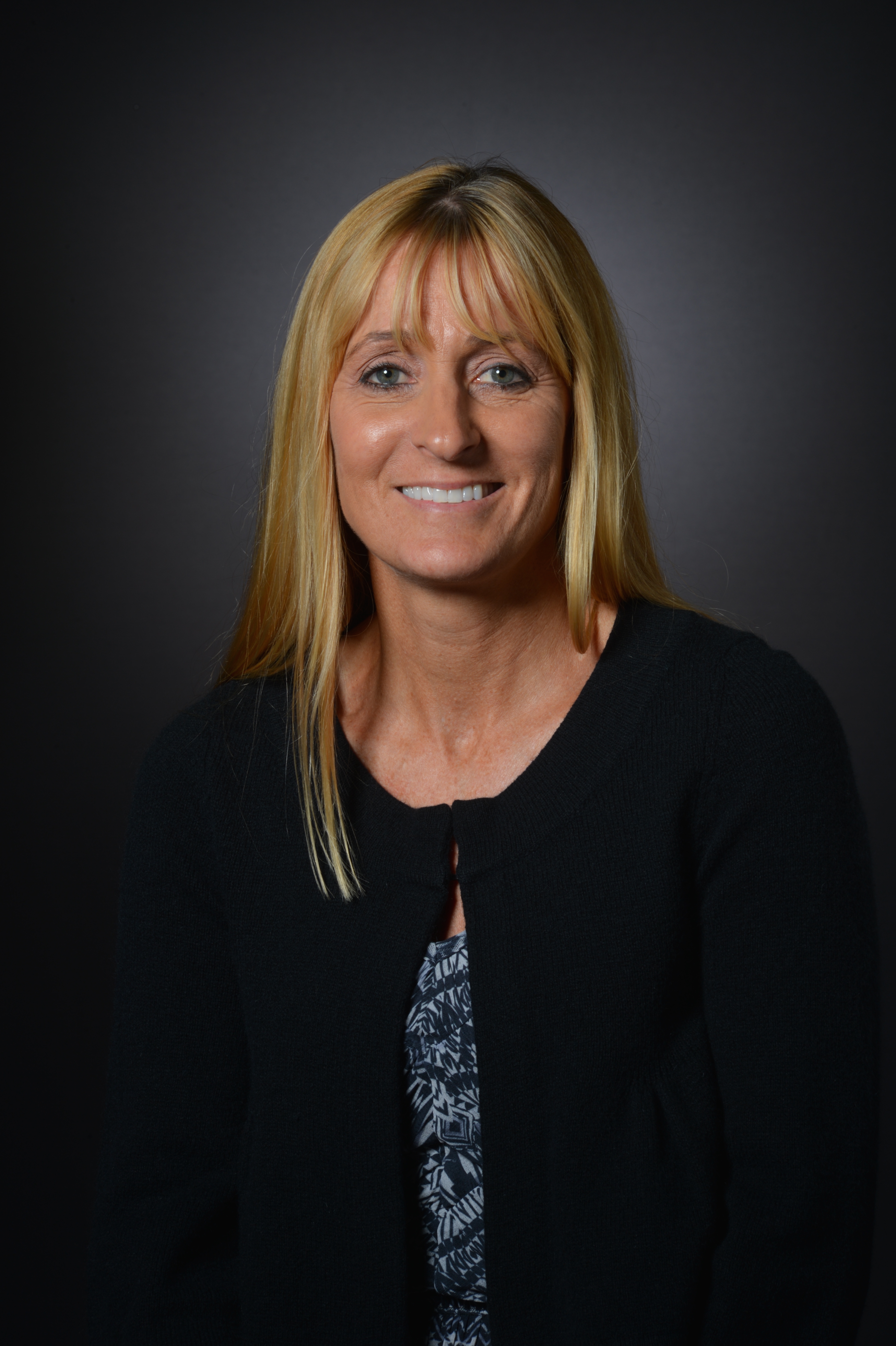 Lara Price
Chief Operating Officer - Philadelphia 76ers
In her position as Chief Operating Officer, Lara Price oversees the Philadelphia 76ers Business Operations, Corporate and Team Communications and Public Relations and renowned Community Engagement arms for one of the National Basketball Association's most storied franchises. With 20-plus years of NBA experience, Price acts as the team's primary intermediary with the league office and is the key liaison between the 76ers business and basketball arms of the organization.
Price played a critical role in the development of the Philadelphia 76ers Training Complex located in Camden, New Jersey. The 150,000-square-foot facility is home to the 76ers basketball and business operations, and the largest and most technically advanced training facility in professional sports. In her position, Price serves as an ambassador between the 76ers organization and the cities of Philadelphia and Camden.
Price is responsible for principal communication between the 76ers organization and the team's managing partners and ownership group. With the recent formation of Harris Blitzer Sports & Entertainment, Price will lead and support operations and communications between the venture's sports and entertainment properties, including the New Jersey Devils (NHL) and Prudential Center, a top-five ranked performance venue in the U.S, located in Newark, New Jersey. Among her responsibilities, Price additionally oversees the operation of the Delaware 87ers, the 76ers NBA G League affiliate.
In 1998, Price became one of the first female Vice Presidents in the NBA. She is a 2015 honoree of the revered Women in Sports & Events (WISE) Woman of the Year Award, which recognizes female leaders who have made a significant impact in the business of sports. She currently serves as the Sixers Youth Foundation President and is an active board member of the Police Athletic League, which she also retains a seat on the Education and Finance Committees. She has board positions on the Board of Trustees for the Camden Health and Athletic Association, the Philadelphia Sports Advisory Board, the Wilt Chamberlain Foundations Board, and is a Member of the Leadership Council for KIPP Philadelphia Charter Schools.
Price joined the 76ers in 1996 as Director of Marketing after serving as Manager of Team Services for the NBA. She also served as Director of Team Services for the Continental Basketball Association.
A native of Boulder, Colorado, Price is a graduate of Colorado State University where she was a member of the women's basketball team. Price resides in suburban Philadelphia.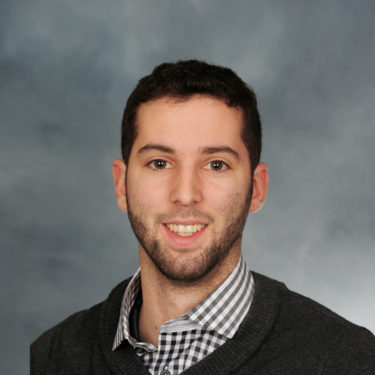 Mick Blume
Program Specialist - Red Sox Foundation
As the Program Specialist for the Red Sox Foundation, Mick's main responsibility is to oversee the Reviving Baseball in Inner-Cities (RBI) Program which allows inner-city boys and girls to play baseball and softball during the summer months while providing enrichment activities to help kids succeed both on and off the field. After graduating in 2014, Mick has leveraged the brand to expand RBI teams from 28 to 40, installed 4 indoor batting cages for youth to use in local community centers, and turned a baseball field built in 1969 into a state of the art softball diamond for youth softball. Mick is on Twitter as @mickblume or follow the Foundation's work via @RedSoxFund.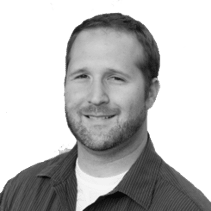 Derek Bodner
Writer - The Athletic
Derek Bodner, the lead 76ers writer for The Athletic Philadelphia, is entering his 4th season covering the 76ers. He has also written about the NBA for Philadelphia Magazine, SB Nation and The Ringer, and has covered the draft for DraftExpress and USA Today.
Twitter: @DerekBodnerNBA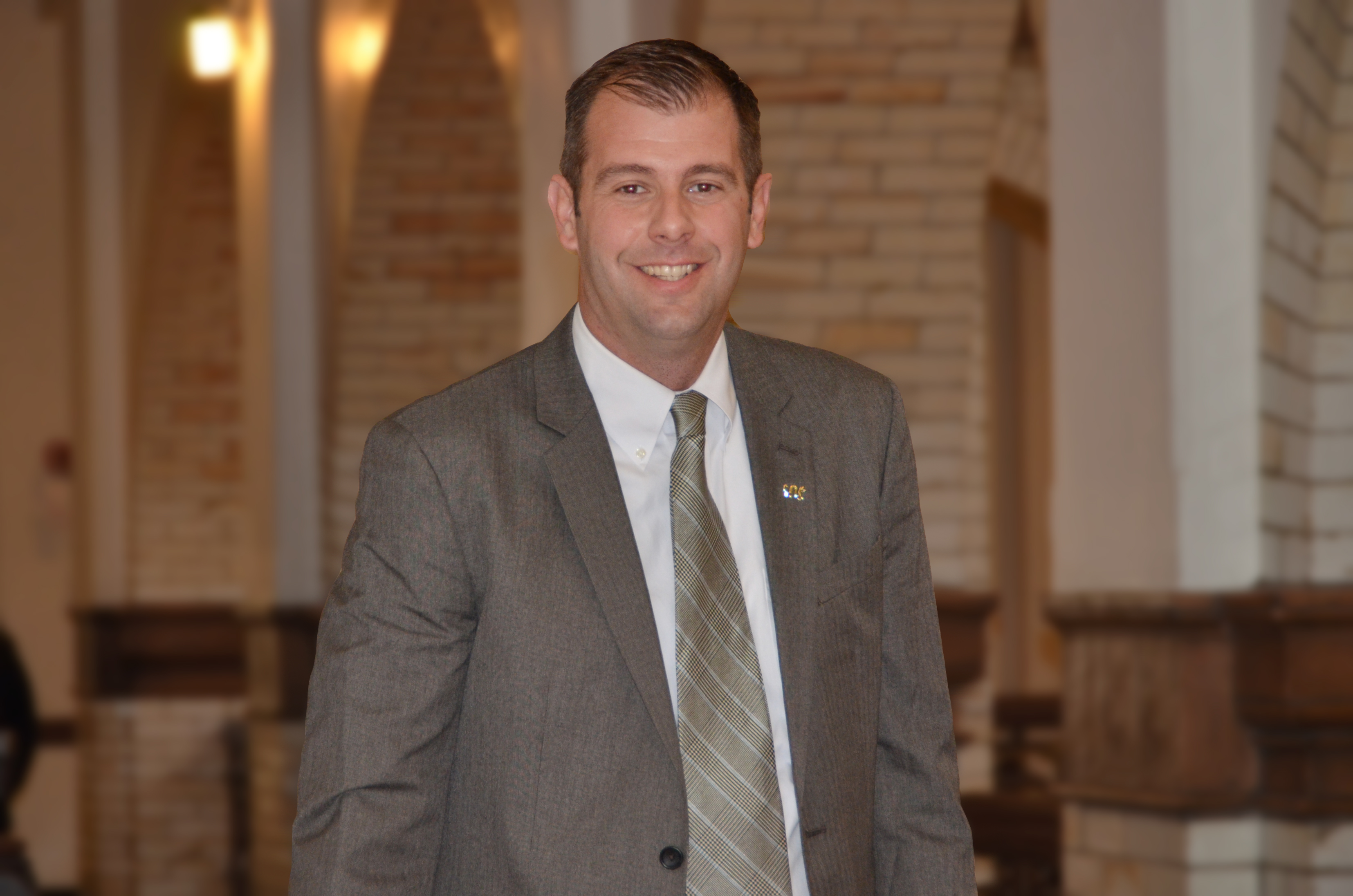 Brett Burchette
Executive Director, Development - Drexel University
Dr. Brett Burchette holds the position of Executive Director of Development at Drexel University. Burchette is responsible for helping manage alumni outreach and generating philanthropic support for The Center for Sport Management, LeBow College of Business, and Close School of Entrepreneurship. He also serves as an Adjunct Instructor teaching courses with a focus on Athletic Development & Event Management.
Burchette returned to Drexel after previously serving as the Associate Athletic Director for External Affairs at Bradley University. Burchette was responsible for the oversight and management of the athletic department's revenue generation (athletic development, ticket sales, corporate sponsorship, licensing, and marketing).
Prior to Bradley, Burchette spent six years (2008-14) on the Sport Management faculty at Drexel University. Additional industry experience includes holding athletic administration and development positions at Indiana State University, Northeastern University, and Temple University. He also spent two years with Nelligan Sports Marketing overseeing corporate sales at Georgetown University and working on the Temple University account.
Burchette received his BS in Kinesiology from Indiana University ('97), his M.Ed. in Sport & Recreation Administration from Temple University ('00), and Ed.D. in Educational Leadership & Management from Drexel University ('13). As part of his doctoral dissertation, he researched Factors that Influence Donor Motivation Among Former Student-Athletes and NCAA DI Classification.
Twitter: @BrettBurchette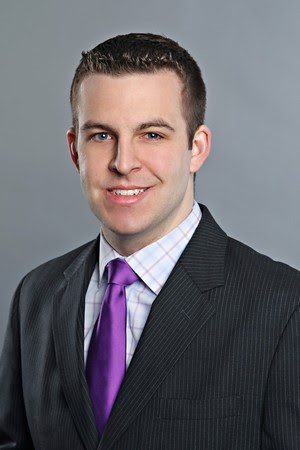 Mark J. Burns
Editor-in-Chief - Sports Business Chronicle
Mark J. Burns is the Founder and Editor-in-Chief of Sports Business Chronicle, a digital media company at the intersection of sports and business centered around a membership-based model. Prior to launch in September 2017, Mark served as the Senior Writer at SportTechie.com and was also a talent marketing agent at CSE Talent, an Atlanta-based sports representation agency. Mark holds a J.D. from Belmont University College of Law and a B.A. from the University of Michigan. He's a Forbes '30 Under 30' award recipient. Mark is from Farmington Hills, Michigan and currently resides in Queens, New York.
Twitter: markjburns88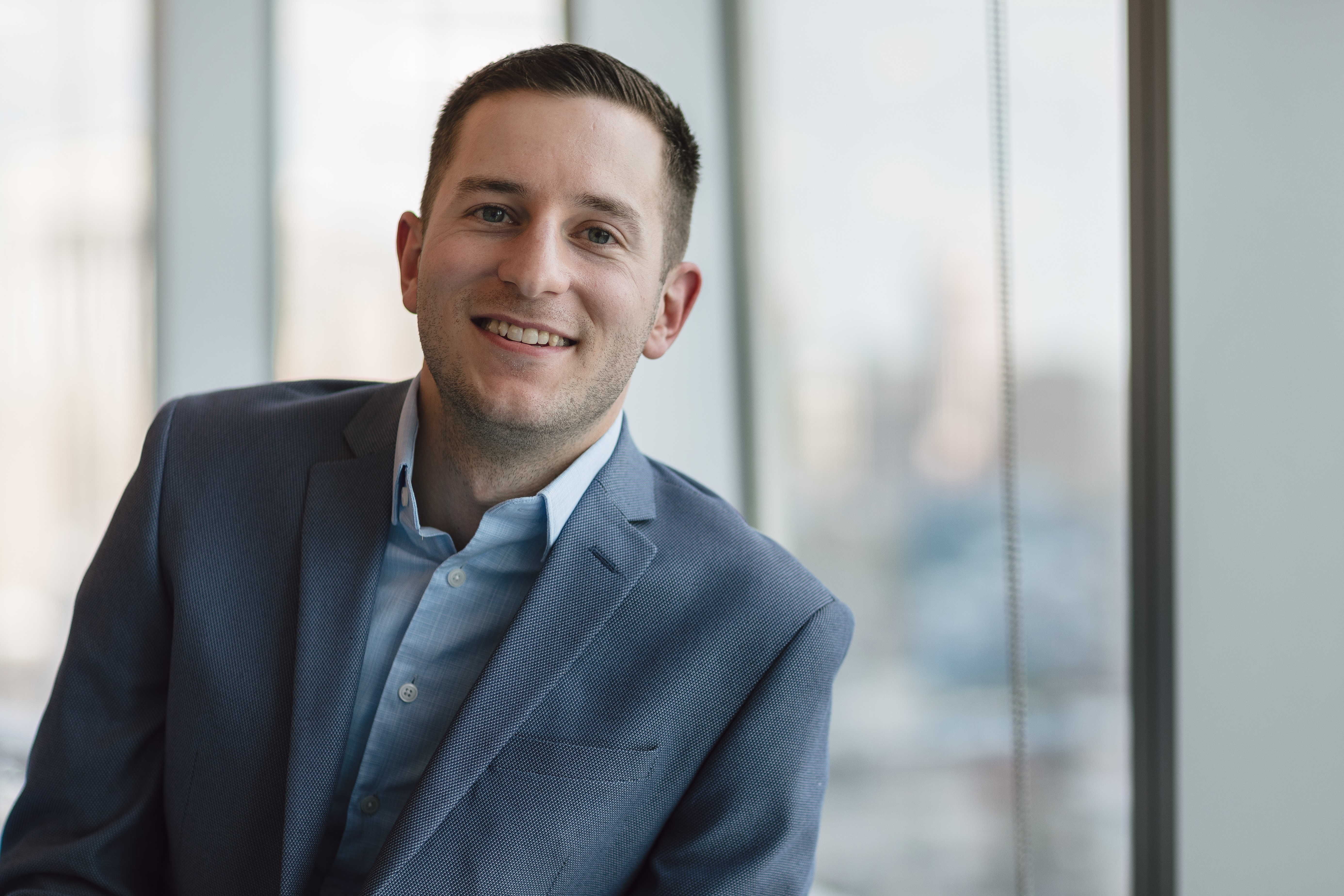 Kevin Giordano
Corporate Communications Lead - Spark Therapeutics
Kevin Giordano is the Corporate Communications Lead at Spark Therapeutics. He leads external communications for the gene therapy company that recently received FDA approval of the first gene therapy for a genetic disease in the U.S. Prior to Spark, Kevin spent four years at Bristol-Myers Squibb counseling teams globally on digital and social media and oversaw the company's social media accounts.
He graduated from Drexel University with a B.S. in Sport Management in 2013. At Drexel, he had internship or part-time experiences with a sports marketing agency managing the brands of professional athletes, Nelligan Sports Marketing at the University of Pennsylvania, the Philadelphia Union and Sky Blue FC in women's professional soccer.
Kevin is on Twitter: @KevinGiordano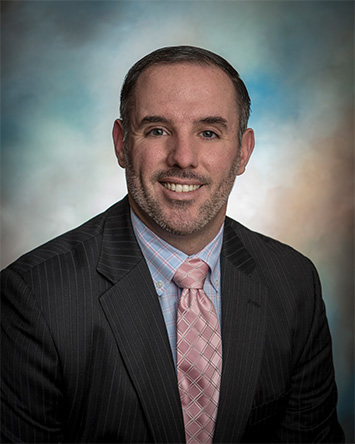 Mark Gress Jr.
Vice President, Recruiting - Prodigy Sports
As Vice President, Recruiting, Mark Gress Jr. brings more than a dozen years of experience in the sports industry. He initially joined Prodigy Sports in early 2015 as Director, Recruiting before being promoted in 2016. He previously served three years as Senior Executive Recruiter for Turnkey Sports & Entertainment where he successfully recruited and filled numerous positions within the Sports and Entertainment field, including key, senior roles with organizations in the NFL, NBA, NHL, MLB, MLS, NCAA and Motorsports.
Gress' previous sports experience also includes stints at the Philadelphia Eagles in the Premium Services Department during the transition from Veterans Stadium to Lincoln Financial Field and at the Drexel University Athletics Department where he focused on staffing, operations, recreation and club sports, and facilities.
Prior to joining Prodigy Sports in January 2015, Gress served as Interim Director of Career Education for Arcadia University in Glenside, PA where he developed and implemented all career-related strategic plans for the entire campus community. Among other successes at Arcadia, he boasts of creating the largest career fairs in the history of the university. Prior to that, he spent four years in Drexel University's career center where he acted as the primary career counselor for all Sport Management students and alumni in one of the most highly-regarded Cooperative Education (Co-op) programs in the world. The students and alumni that he advised worked for many local, regional, and national organizations in professional and minor league sports, as well as collegiate athletics. For the last four years, he has also served as an Adjunct Professor for Drexel University's Graduate Sport Management Program.
Gress graduated from Drexel University with a Bachelor of Science degree in Sport Management (cum laude) and Master of Science degree in Education with a concentration in Sport Management (summa cum laude).
Mark is on Twitter as @markgressjr.
Gress, his wife Kristine, and son Mark III reside in Philadelphia, PA.
Dr. Jensen is the dean of the LeBow College of Business and associate professor of economics. His primary research areas are international trade and applied microeconomics. Dr. Jensen has served at LeBow for 20 years and has held several roles in administration and leadership within Drexel University. He previously served as associate dean for LeBow's graduate and undergraduate programs and office for experiential learning, director of LeBow's PhD program and interim director for the Center for Hospitality and Sport Management. Prior to his appointment to LeBow's economics faculty in 1997, Dr. Jensen began his career as an engineer at General Electric. He received his PhD from Penn State University.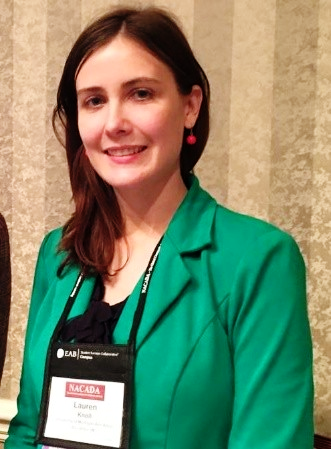 Lauren Knoll
Associate Director of Alumni Career Services and Lifelong Learning - Drexel Office of Alumni Relations
Lauren Knoll is the Associate Director of Alumni Career Services and Lifelong Learning in the Drexel Office of Alumni Relations. Lauren's background and expertise includes career programming, career education and academic advising. Lauren received her Master of Arts from Columbia University's Teachers College and her Bachelor of Science in Marketing from Penn State University. Lauren resides in Havertown, PA with husband, daughter and German Shepherd.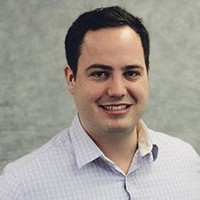 Bryan Lick
Talent Scout - National Basketball Association (NBA)
As a Talent Scout at the National Basketball Association, Bryan Lick is responsible for consulting with NBA, NBA G League and WNBA teams on talent acquisition related needs. His focus is on proactively identifying diverse sourcing channels and engaging candidates with an emphasis on high priority business units including sales, strategy and analytics, digital media and marketing. Prior to the NBA, Lick was a Senior Recruiter for Turnkey Sports & Entertainment, an executive search firm in the sports industry. There, he spent the first seven years of his career filling senior level roles with clients within professional and collegiate athletics.
Lick is a graduate of Rutgers University and a passionate Scarlet Knights and Philadelphia sports fan.
Bryan, his wife, Leanne and their dog, Jax reside in Jersey City, NJ.
Bryan is on Twitter @BryanLick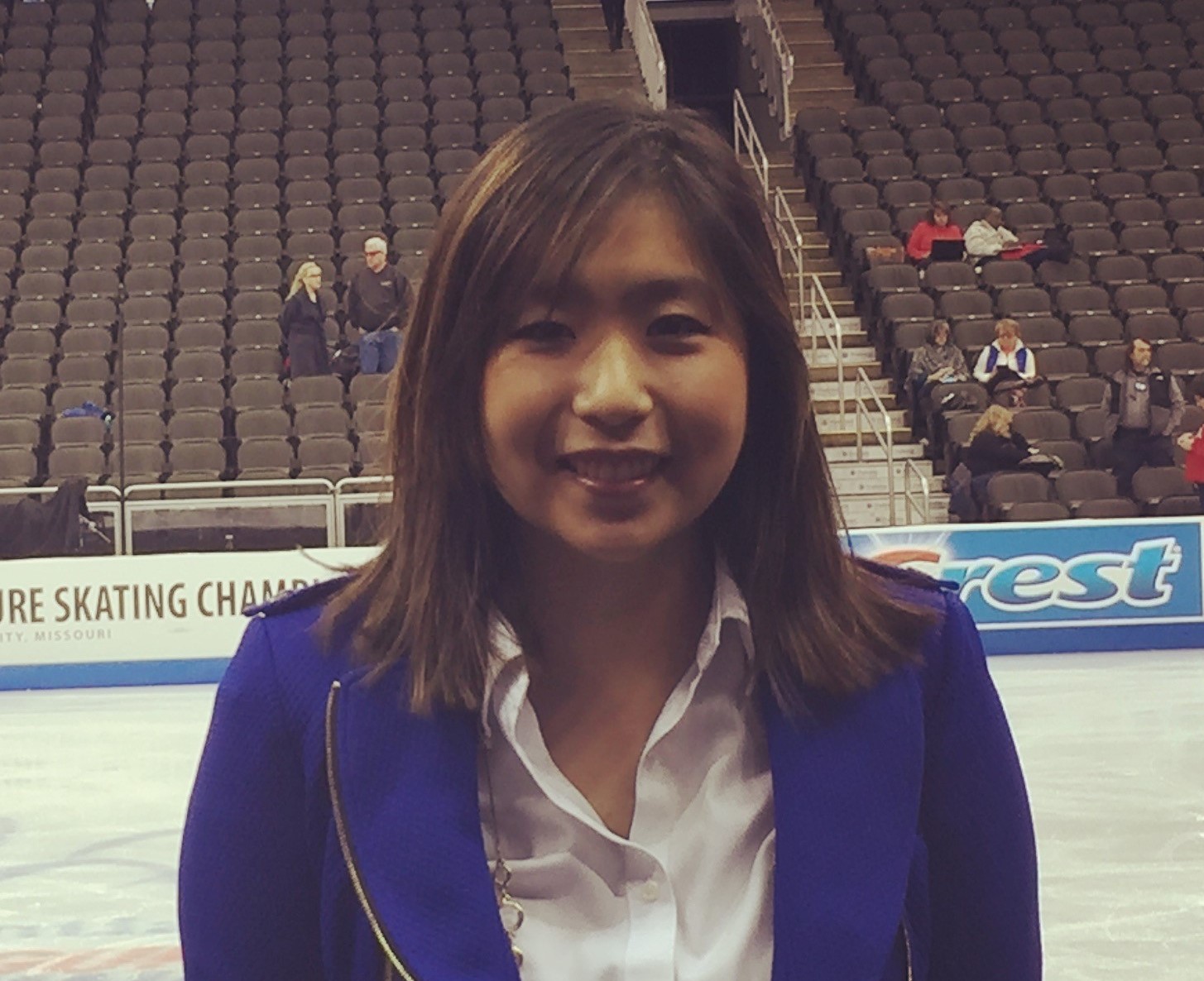 Elyse Matsumoto
Marketing Coordinator - NESN
Plan, facilitate, and manage, on and off-network advertising initiatives per marketing departments' annual operating plan and special projects to promote initiatives, network tune-in, branded products, and other company initiatives.
Support all activities in the area of marketing, brand marketing, consumer marketing, events, advertising sales marketing, and affiliate marketing.
Develop campaign plans, schedules, reports, and related marketing documentation for Red Sox, Bruins, and other original NESN programming.
Schedule, write, and distribute copy for on-network promotional live reads.
Manage network premium merchandise inventory and related activities.
Host clients, contest winners, and fans at event meet and greets with talent at the NESN studio, Fenway Park, and TD Garden.
Coordinate and host Little League/Pee Wee teams for NESN Clubhouse/Pee Wee Saturday.
Twitter and Instagram is @ECMskate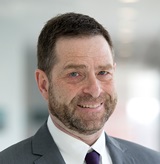 Joel Maxcy, PhD
Director for Sport Management
A sports economist, Professor Maxcy's expertise includes antitrust law, regulation, labor policy, and finance. At Drexel, his teaching assignments include courses in sport economics, global sport issues, and labor relations. He has published numerous peer reviewed articles on issues including stadium finance, the impact of collective bargaining professional sports leagues, the influence of long-term contracts on player effort, and antitrust in sports. His publications are represented in Contemporary Economic Policy, Journal of Sport Economics, Review of Industrial Organization, Journal of Sport Management, and Managerial and Decision Economics, among other journals and books. He has also authored an amicus brief in support of a college football players' union for the National Labor Relations Board in 2014. Professor Maxcy frequently discusses economic issues in the media and has contributed op-eds to news and media outlets.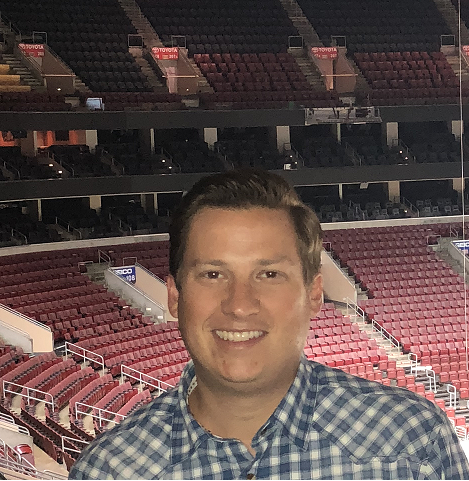 Christopher Nash
Director of Talent Acquisition - Spectra & Comcast Spectacor
Chris is a senior talent acquisition leader in the Sports & Entertainment industry and currently the Director of Talent Acquisition for Spectra & Comcast Spectacor (Flyers, Wings, Wells Fargo Center). He has 14 years of recruitment experience on both the corporate and agency/consulting sides of the business. He is a 2003 Graduate of the Bowling Green State University in Ohio with a degree in Communications and currently resides with his wife and two little girls in Chaddsford, PA in Chester County.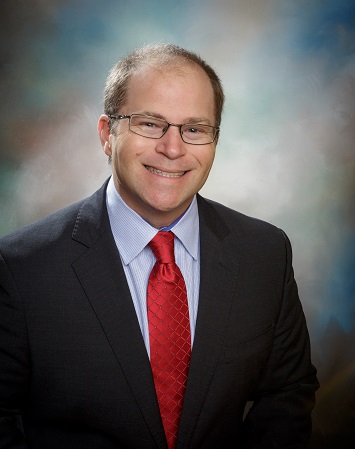 Dan Rossetti
President - Prodigy Sports
Dan Rossetti brings nearly 20 years of involvement in the execution of recruiting engagements within the sports and entertainment space to Prodigy Sports.
Prior to being acquired by Prodigy Sports in September, 2017, Rossetti ran Ascension Sports Partners, which he founded in 2008, with the belief that a candidate does not need to have a seat in the boardroom to receive executive level treatment and guidance in their professional career choices. Since starting Ascension Sports Partners, Rossetti has conducted searches for many organizations within sports and entertainment. Some of these include: International Speedway Corporation, Atlanta Falcons, New York Jets, USTA, Circuit of the Americas, IndyCar, UFC, Bellator MMA, Speedway Motorsports, Richard Childress Racing, Chip Ganassi Racing, Planet Hollywood, Nashville Predators, Columbus Blue Jackets, Professional Bull Riders, Philadelphia Eagles, and many others.
Prior to Ascension Sports Partners, Rossetti was the Senior Vice President for the executive search arm of Turnkey Sports and Entertainment. While at Turnkey, Rossetti was responsible for the management and recruitment of executive searches for clients within the professional sports, entertainment, and experiential marketing fields. During his tenure, Rossetti's team helped increase overall search revenues 250% from when he started.
Before joining Turnkey Sports and Entertainment, Rossetti spent nearly five years with the nation's largest Information Technology staffing firm, TEKsystems (a division of Allegis Group). At TEKsystems, Rossetti learned and honed his trade as a recruiter placing numerous technical candidates within the Southeastern and Midwestern marketplaces.
In addition, Rossetti spent time with publications giant, Thomson Corporation, selling web-based tax research to corporations, accountants, and tax attorneys. Also, Rossetti spent two years as Manager of Concierge Services for one of Cincinnati's largest Health and Wellness Centers, Mercy HealthPlex.
Rossetti earned his BA in Business Management from Wittenberg University and is a continuing member of the Society of Human Resource Management (SHRM). He has also attended Caliper's Client Education Workshop.
Rossetti has been involved with the Make A Wish Foundation of Southern Ohio and Northern Kentucky since 2011 and just completed a tenure as Chairman for their Regional Advisory Board.
A former standout rugby player, Rossetti enjoys spending time with his family, exercising, cheering on the defending College Football Champion Clemson Tigers, and taking on an occasional obstacle course race. Dan currently resides in Mason, OH with his wife and their two daughters.
Dan is on Twitter as @drossetti24.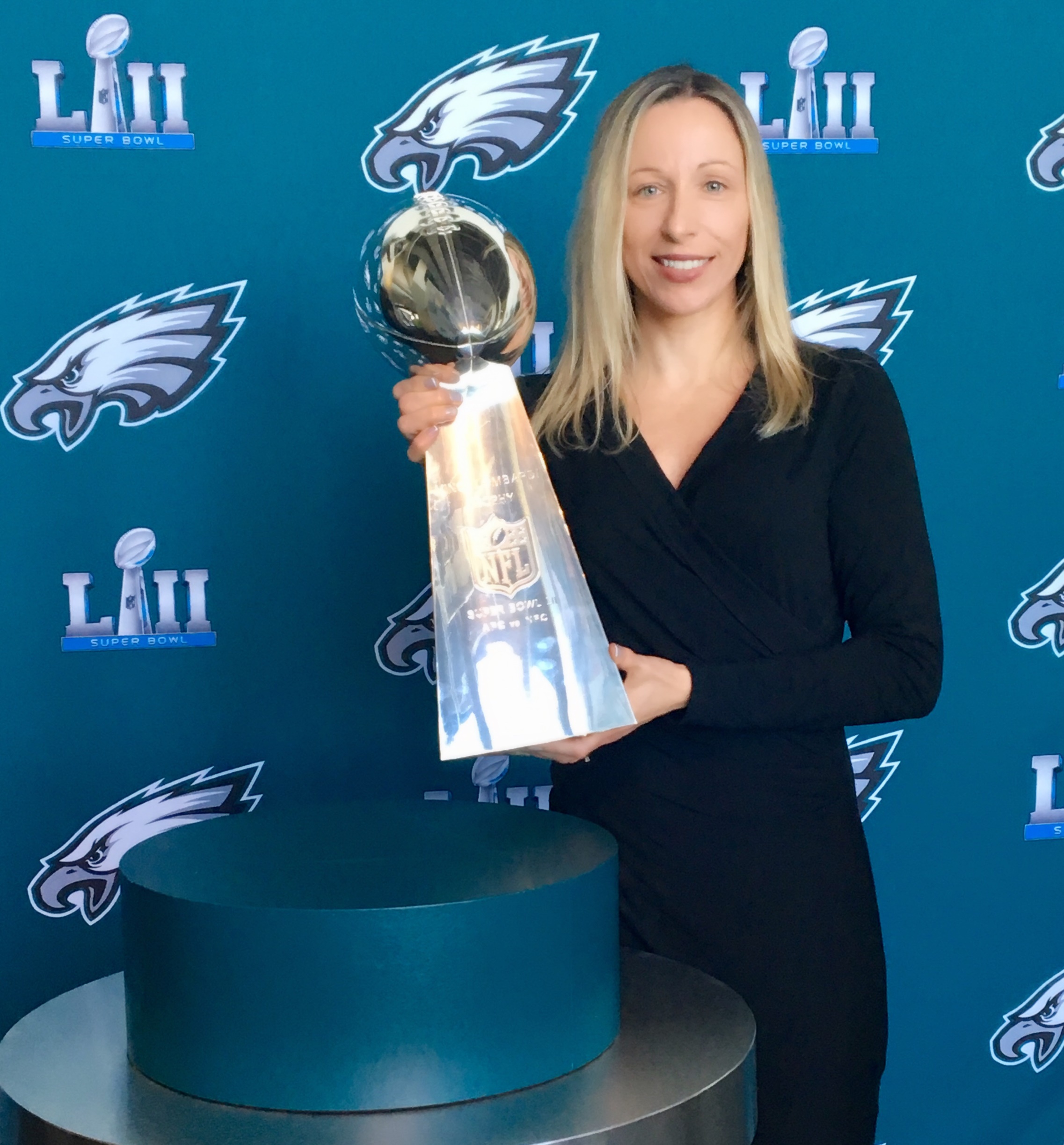 Colleen Scoles
Talent Acquisition Manager - Philadelphia Eagels
Colleen Scoles has been a Talent Acquisition Manager with the Philadelphia Eagles for the past 8 years. Colleen identifies talent and manages recruitment activities for the front office which includes the management of a candidate database, sourcing, screening, interviewing and partnering with hiring managers. Colleen started her career working in executive search and eventually made the transition to corporate recruiting and employee relations in-house within the fitness industry before joining the Philadelphia Eagles. She has her Bachelor's Degree in Sociology from West Chester University.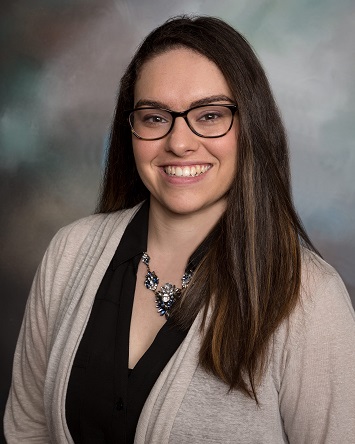 Arin Segal
Account Strategist - Delmondo
As Account Strategist, Arin Segal's primary responsibilities at Delmondo include maintaining and updating client reports, onboarding and supporting new partners, providing strategic recommendations based on analytics and helping to grow the company. Segal joined Delmondo after nearly two years with Prodigy Sports where she built out the esports department and aided on a number of executive recruiting projects.
Segal is an alumnus of Drexel University with a Bachelor's degree in Entertainment and Arts Management (concentration in Sport Management) and minors in Business and Communication. She began to notice the excitement behind entertainment, when she ran a music blog through part of high school and continuing into college.
Shortly after, Segal transitioned into the sports industry through volunteer work with the 2014 Figure Skating Nationals and 2016 Figure Skating Worlds. Segal also worked with Team USA on Road to Rio Events and Sports Business Journal on key conferences. To cap off her senior year, she crossed off a bucket list event and worked on the Super Bowl 50 Halftime Show.
Segal was born and raised in Scottsdale, Arizona, and made the move out east in 2012. In her free time, she enjoys collecting passport stamps, exploring independent coffee shops, and the occasional session on the ice.
Arin is on Twitter as @arinsegal.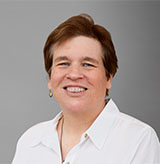 Karen Weaver
Associate Clinical Professor - Drexel University
Dr. Karen Weaver joined the faculty in 2012. Prior to Drexel, Dr. Weaver was Penn State Abington's athletics director. She has also held the position of Associate Athletics Director at the University of Minnesota, and spent sixteen years as a collegiate head field hockey coach, ten of those years at the NCAA Division I level. Dr. Weaver has been twice a member of the board of directors of the United States Field Hockey Association. Dr. Weaver is an award winning author, having written several influential articles about the broader issues facing higher education and intercollegiate athletics. Dr. Weaver is a member of the Montgomery Council Advisory Committee for the Pennsylvania Human Relations Commission, an advocacy group for equal rights under the PA Constitution. Dr. Weaver is nationally recognized as an expert in broadcast rights, media and branding strategies, and social media. She has been part of on-air broadcasts of field hockey on the Big10 Network, ESPN and other regional and national broadcasts. She has been the recipient of the University of Pennsylvania's Early Career/Alumni Award of Merit and serves as a consultant to the Knight Commission on Intercollegiate Athletics. Dr. Weaver teaches classes in several content area classes including leadership, sport marketing, and digital media.
Karen is on Twitter as @DrKarenWeaver.
Who should attend?
Disciplines
Accounting
Decision Sciences and MIS
Economics
Finance
International Business
General Business
Legal Studies
Management
Marketing
Sport Management