$1 Million Gift to Support Real Estate Management Students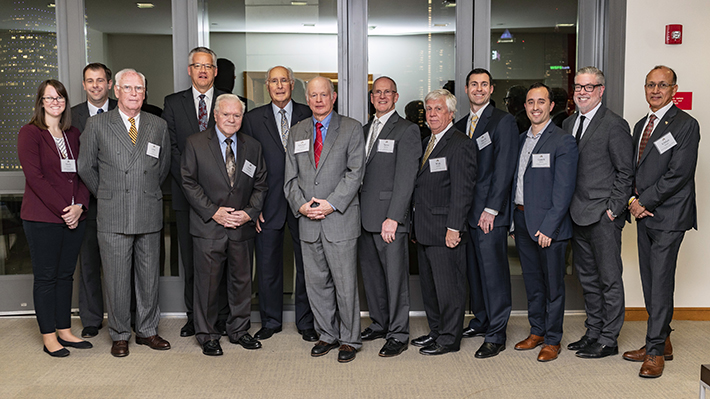 A $1 million gift from the Wilbur C. and Betty Lea Henderson Foundation will fund three $15,000 scholarships for third-year Real Estate Management and Development students. Beginning in 2021, the scholarships will be awarded to students who demonstrate academic merit and financial need, supporting their studies through to graduation.
The generous gift honors the memory of 1947 LeBow Alumnus Wilbur C. Henderson, Jr., a former Drexel trustee, World War II veteran, community leader and influential real estate developer. Henderson was the founder and chairman of the Henderson Group, a full-service commercial real estate development company that grew out of the family-owned business his father started in 1923. He pioneered the concept of flexible buildings: properties that could be easily adapted to accommodate the needs of diverse business tenants.
Longtime family friend and executive director of the Henderson Foundation, William R. Taylor, visited Drexel to discuss the gift and share his honor to continue Henderson's legacy of philanthropy through the scholarships.
"Wilbur took care of people," Taylor said. "He took care of communities, supported the fire department, his church — you name it. In most cases, Wilbur's name wasn't anywhere associated with the gift; it was an anonymous contribution."
Taylor expressed hopes that the scholarships will continue to support the growth of the BSBA in Real Estate Management and Development program, which Taylor says fills a void he and Henderson saw in education. The REMD program launched at Drexel in 2018 to meet the increasing needs of the real estate industry, now the largest sector of the U.S. economy. The program leverages Drexel's hallmark cooperative education program and Philadelphia's outdoor classroom—its diverse real estate market—to prepare students to succeed as real estate management and development professionals.