Advice, Inspiration and More from Two Alumni Leaders
In celebration of Black History Month and of those who have paved the way and continue to work for civil rights and equality, we are featuring two members of the Drexel LeBow Black Alumni Network (DLBAN) leadership board.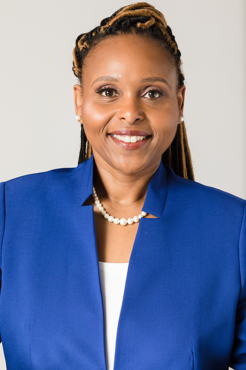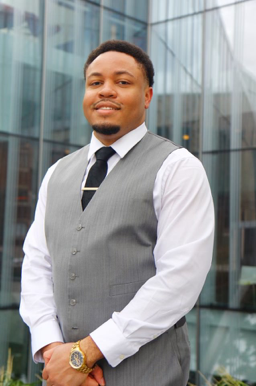 DL: What does Black History Month mean to you?
BB: Black History Month is a time to actively honor, learn, educate and be inspired by the adversities, triumphs, contributions and legacy of African Americans across every industry throughout history. It is both a celebration and a critical reminder that Black History is American History.
EC: Black History Month is a time to truly celebrate the grit, fortitude and excellence that the Black experience in America has produced. It's a time where our resilience shines the most and our excellence cannot be overlooked. The month is a representation for our fight for inclusion and equity. The history of how Black History Month became what it is today is evidence of the ongoing uphill battle we're fighting and winning.
DL: How do diverse teams improve how we work?
BB: Creating and fostering teams that consist of individuals with different backgrounds, experiences, intellectual abilities, talents and skills enable teams to discover more creative ways to solve problems. This is because each team member brings different perspectives and ideas that more homogenous teams might not uncover. With increased team creativity, teams also benefit from improved innovation.
Teams that can share their ideas and opinions are going to be happier and more content in their workplace environment. This positivity directly influences the rest of the team's attitudes and motivation, which can increase the overall morale and productivity of a team. Motivated and content teams are also likely to influence the performance of the entire company, enhancing an organization's culture and morale.
EC: Diverse teams improve how we work by bringing more perspectives to the table. Diverse teams make it more likely that every group will have some form of representation and that their needs may be addressed in conversations. Diverse teams also challenge one another and help improve the quality of final products.
DL: What motivates you or keeps you inspired?
BB: I invest my time, energy, talents and resources to organizations and community groups that impact economic inequality, health equity, population health, financial literacy, education equity, youth empowerment, leadership development, ESG, philanthropy and social justice.
EC: What keeps me motivated is the opportunity to continue to thrive and develop in the face of adversity. Considering all of the odds that were set against me from the start I am just thankful to not only be surviving but thriving and consistently developing whether that be personally or professionally. That continues to push me to work hard.
DL: What is the best advice you've ever received?
BB: Give more than you expect to receive.
EC: If something is not a fit for you, then quit it. Don't waste the limited time you have because it is a resource you can never get back.
DL: What is one piece of conventional advice that you disagree with?
BB: "Work smart, not hard." It is necessary to do hard work in life both personally and professionally. However, hard work should be smart.
EC: "Don't quit too soon." This advice is not always bad, but in situations where it affects your happiness, it should be reconsidered. We typically know when our mind is made up, and we waste time trying to fight it out and wait for a change.
DL: Whose career inspires you? Why?
BB: Harriet Tubman was one of the most courageous and determined freedom fighters in American history. She emancipated herself from slavery, risked her life repeatedly to liberate other slaves and led raids in the Civil War. Her life and career inspire me to trust my intuition, stay focused and goal oriented — no matter the obstacles that may come my way. This way of thinking has greatly contributed to my success.
DL: What do you do to recharge?
BB: I enjoy music, theater, travel, volunteerism and frequent trips to the spa!
EC: To recharge I'll read, play video games, ride my bike, box, play basketball, swim or visit family and friends.
DL: Why should more LeBow alumni get involved with DLBAN?
BB: I hope that more LeBow alumni get involved with DLBAN to invest their time, energy, talents and resources in a mutually beneficial community that is designed to directly impact and support the collegiate experiences of Black business students through mentoring, networking, enrichment programming and special initiatives.
EC: I hope that more LeBow alumni get involved with DLBAN because I think this organization will be an extremely valuable resource to the students of color in the LeBow community. The mentorship and guidance that the members could provide to students would ensure their success and help them reach new heights professionally and personally. Seeing representation at every level makes a major difference on the outlook one may have about their potential professional career.
The DLBAN is an official college chapter under the Drexel Black Alumni Council (DUBAC). DLBAN helps foster strong and meaningful relationships with the Black LeBow alumni community and connects members in efforts that support current business students. Through programming, mentoring, fundraising, volunteering and guest-speaking opportunities, there are many ways to get involved in this DUBAC college chapter and LeBow-sponsored network.
If you are interested in joining the DLBAN, or if you have any questions, please contact Yasmeen Mayes '18, program manager, Office of Alumni Relations and Engagement at ynm24@drexel.edu.