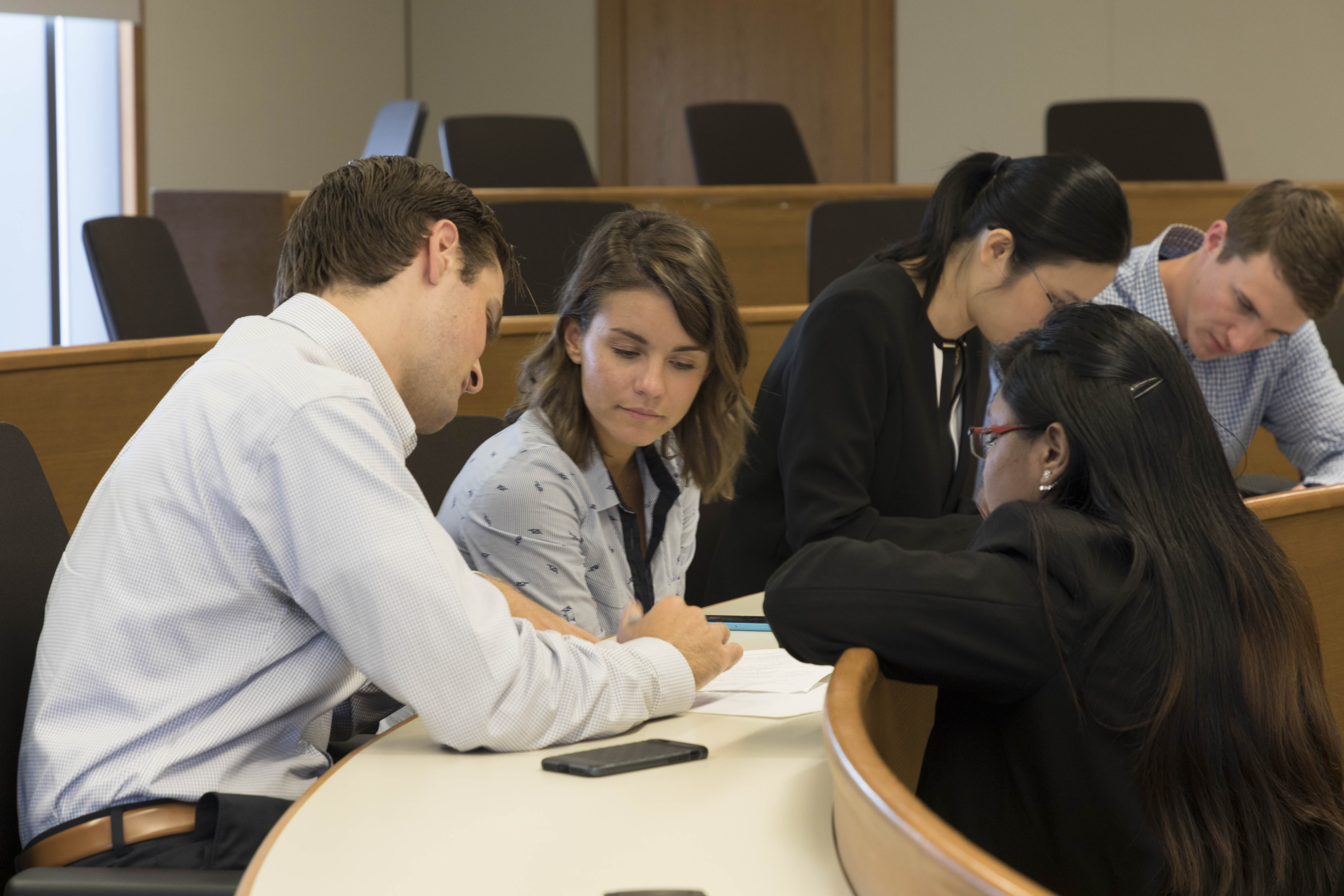 Announcing the PhD Program in Operations and Business Analytics
Drexel University's LeBow College of Business now offers a newly designed PhD specialization in Operations and Business Analytics (OBA). This program, taking the place of the PhD program in Decision Sciences, utilizes the current strength of research in operations and supply chain management, but also expands opportunities to the exploding field of business analytics.
"The strength of the OBA program lies in its faculty's research, reflected by their publications in various top tier journals, as well as its interdisciplinary focus that covers five different fields and its close faculty-student relationship enabled by the small program size," says Wenjing Shen, associate professor of Decision Sciences and MIS and PhD program director.
The new OBA program offers tracks in Operations Management and Business Analytics. The latter builds on LeBow's existing undergraduate and master's programs in business analytics, with an eye toward training scholars to both teach and produce high-quality research in the growing field. Research areas within both tracks span five critically-important fields: Operations and Supply Chain Management, Operations Research, Statistics, Management Information Systems, and Business Analytics. Program faculty have outstanding track records in scholarly research, publishing in top-tier academic journals such as Management Science, Operations Research, Manufacturing and Service Operations, Management Information Systems Quarterly, Marketing Science and others.
Previous students in the Operations track have conducted research in areas such as supplier selection models, buyer-supplier currency exchange rate flexibility contracts and consumer-driven investment decisions in multiple sales channels. Examples of research by Business Analytics students include the effect of open access on academic journal citations, impact on investors' opinions on stock returns and automaker recall decisions.
In addition to rigorous operations and analytics course work, students will take courses related to their specific research topics in other departments, such as in finance or marketing, or outside of LeBow in fields such as public health. Shen notes that cross-disciplinary research with other colleges at Drexel, such as the College of Engineering or the College of Computing and Informatics, will be welcomed. Each student's plan of study will be developed in consultation with the faculty advisors to acquire the research skills needed for the dissertation stage of the PhD Program.
"We want the program to be very customized and accommodating to students' interests," Shen says, adding that ideal candidates for the program will have strong interest in conducting academic research, as well as capabilities in programming and quantitative analysis.
Shen's colleagues – Chuanren Liu, Chaojiang Wu and Matthew Schneider, in the Decision Sciences department – will teach upper-level courses in the Business Analytics track and advise students in their research.
Schneider, whose research focuses on consumer data analysis and privacy concerns, looks forward to collaborating with students in the new program. "With me, students can create new methodologies that combine business objectives with newly available data," he says, including textual data from social media or customer-level transaction data. The OBA program will begin recruiting students this fall, with the first class of students enrolling in September of 2019.