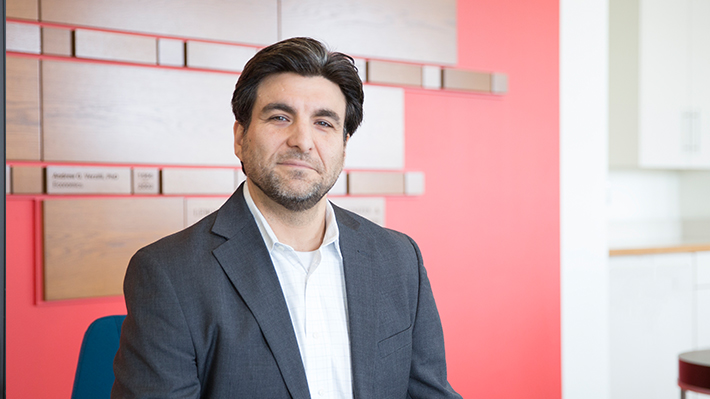 Associate Prof Korschun Receives Fulbright Award, 2nd for LeBow in 2018
The 2018-19 academic year will see two LeBow professors head abroad for research through the Fulbright Program.
Daniel Korschun, associate professor of marketing and Stephen Cozen Research Scholar in Marketing, received a Fulbright award to travel to Italy and conduct research there. Korschun's award is the second received by LeBow faculty this month; Drexel LeBow School of Economics Professor Konstantinos Serfes received a Fulbright award to visit the University of Exeter in the United Kingdom during spring 2019.
Korschun will teach and conduct research at Libera Università Internazionale degli Studi Sociali Guido Carli (LUISS), a university in Rome, from September to December 2018. Over the course of a four-month stay, he will extend his current research on political statements by corporations.
"We've been looking at this in isolation in the United States," he says. "This is the next step for me."
Korschun's Fulbright-funded research project looks at international perceptions of statements made by American companies, many of them operating globally, and at how Italians would react to similar ones made by companies based in their own country.
"With the two-party system here in the United States, these decisions are made in a simpler context," he says. "In Italy, they don't have that – there are a lot more shifts in how people see their political identity. That makes it more complex to disentangle what's going on in people's minds."
Korschun will also be teaching a course at LUISS called the Social Impact of Business. He'll be teaching in Italian, which is prompting him to brush up his language skills; he previously studied in Italy at the Universita Luigi Bocconi in Milan, receiving his MBA in 2000, and also trained as a fencer in Italy in the early 1990's.