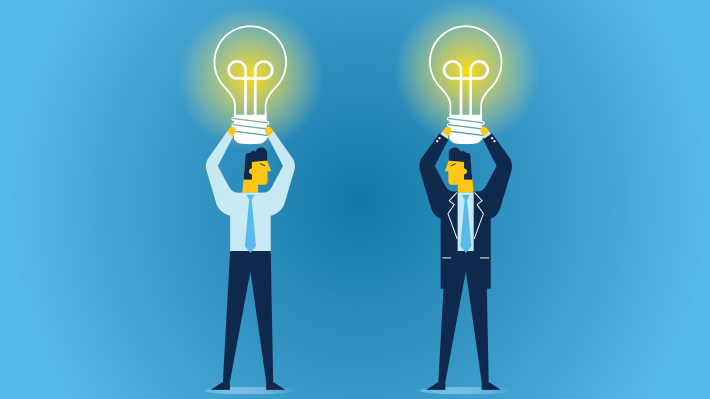 BSBA vs. BBA Degree - What's the Difference?
Drexel LeBow offers undergraduate degrees with areas of study exploring key business disciplines such as business analytics, economics, finance, and more. Learn more about our undergraduate programs today.
When selecting an undergraduate business program, it is important to know what type of degree you will receive. The difference between a Bachelor of Science in Business Administration or BSBA degree and a Bachelor of Business Administration or BBA can lead to a significant difference in skillset and scope.
What is the Difference Between BSBA Degree and BBA Degree?
A BSBA degree is more math-oriented than a BBA, which focuses on providing students with a more general overview of business, economics, accounting, and marketing.
What is a Bachelor of Business Administration (BBA) Degree?
A BBA provides an emphasis on liberal arts studies with roughly a quarter of the credits coming from liberal arts courses. This provides a broad overview of many disciplines within business for an overall understanding.
What is a Bachelor of Science in Business Administration (BSBA) Degree?
A BSBA focuses on STEM courses in order to develop a more analytical skillset. Drexel LeBow's BSBA program also provides majors outside of general business that allow for a focus in a given discipline including, accounting, economics, business analytics, and legal studies.
This degree works well for students who want a specialized skillset that can be applied to a variety of industries and disciplines.
Drexel LeBow's BSBA Admission and Eligibility Requirements
For undergraduate applicants, Drexel LeBow requires all students meet university admission requirements in addition to three years of mathematics (algebra I and II, and geometry) and at least one year of a laboratory science (biology, chemistry or physics).
Admission to the BSBA program follows university standards with a basic additional requirement for at least three years of math.
BSBA Degree Majors
LeBow College of Business offers the following undergraduate areas of study:
Accounting
Business Analytics (co-major)
Business Economics (co-major)
Finance
General Business
International Business
Legal Studies
Management Information Systems
Marketing
Operations and Supply Chain Management
Organizational Management (co-major)
Real Estate Management and Development
Technology Innovation Management (co-major)
Plans of Study and Course Descriptions
The BSBA provides a solid foundation and understanding of business during the first year with introductory courses such as foundations of business and introduction to analysis and then allows for specialization within each major over the 12 terms.
The Drexel LeBow BSBA program ensures students graduate with more than just theoretical knowledge by providing experiential learning opportunities through coursework and case competitions in addition to providing work experience through co-op.
The flexibility of the BSBA program allows for electives and undergraduate minors across disciplines so that students can create an area of study that fits their career goals.
Dual degree programs allow for students to pursue an additional degree in less time with a focused plan of study. Qualified students can pursue a BS degree and additional degrees such as an MBA with the help of their academic advisors.
Career outlook for BBA and BSBA degrees
According to the Bureau of Labor Statistics, job growth in the areas of business and financial occupations are expected to grow over 10 percent from 2016 to 2026. As the economy continues to grow and become increasingly global, the business acumen provided by each degree program continues to rise in demand.
Salary earnings also tend to be above average as Bureau of Labor Statistics reports that the median annual wage for business and financial occupations was $67,710 in May 2017, almost double the earnings of all occupations at a median of $37,690.
What Can You Do With a BBA Degree?
Due to the BBA's focus on an overview of business and management skills, the degree can afford graduates with a variety of opportunities in marketing, human resource management, and strategic management.
BBA Career Opportunities
With additional training or certifications, graduates can also enter specialized roles such as accountants and financial advisors.
Accountant
Financial Controller
Human Resource Manager
Operations Manager
What Can You Do With a BSBA Degree?
The mathematical and analytical training that the BSBA provides prepares students for a much larger variety of positions and does not require the additional training that the BBA would require to enter disciplines such as accounting.
Particularly, as the need for analytics skillsets increase in the business world students who can tackle complex business problems are in demand more than ever before.
The BSBA provides training that prepares students for all of the roles that a BBA would but also encompasses the training necessary for roles that require an analytical skillset such a financial analysts, supply chain analysts, and accountants.
BSBA Career Opportunities
Accountants
Advertising, promotions and marketing specialists
Business Analysts
Data scientists
Human resources management
Financial analysts
Financial managers
Market Risk Associate
Risk Assurance Associate
Get Started Today
To get started with one of Drexel LeBow's BSBA programs, check out our undergraduate programs or apply today.