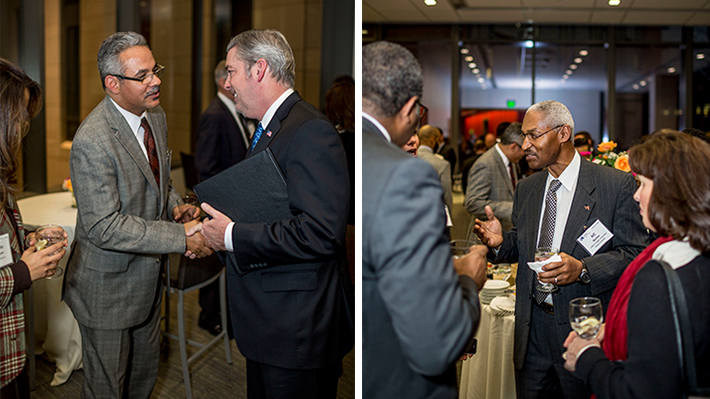 Drexel Welcomes First Class of Leadership Fellows
Drexel University President John A. Fry welcomed 30 of the city's top up-and-coming governmental administrators to LeBow College of Business Jan. 14 to launch an intensive leadership development program being offered over the next 12 months.
"If I can offer you one piece of advice, it's to focus not just on what you learn but also on whom you meet," Fry told the first class of Leading for Change participants. "Knowledge leads to ideas but it's collaboration that leads to innovation."
The effort – Leading for Change: A Fellowship Program for Leaders in Public Service – is part of a $16.2 million investment from philanthropists John and Leigh Middleton to support education and training in Philadelphia. Between now and September, the 30 fellows will participate in six, four-day sessions on topics such as leading teams, using analytical tools to improve decision-making and policy lessons from other cities.
"This class of fellows includes an unprecedented assemblage of critical public service leaders from city government who will work collectively to enhance their leadership capacities," said K.C. Burton, the program's director. "More than acquiring enhanced awareness of the challenges and strengths of the metro area, Leading for Change fellows will add value to a perpetual network of leaders working to ensure a successful future for Philadelphia."
The program is administered by Drexel LeBow's office of Corporate and Executive Education in collaboration with the College's Institute for Strategic Leadership.