MS in Business Analytics Students Embark on Summer Internships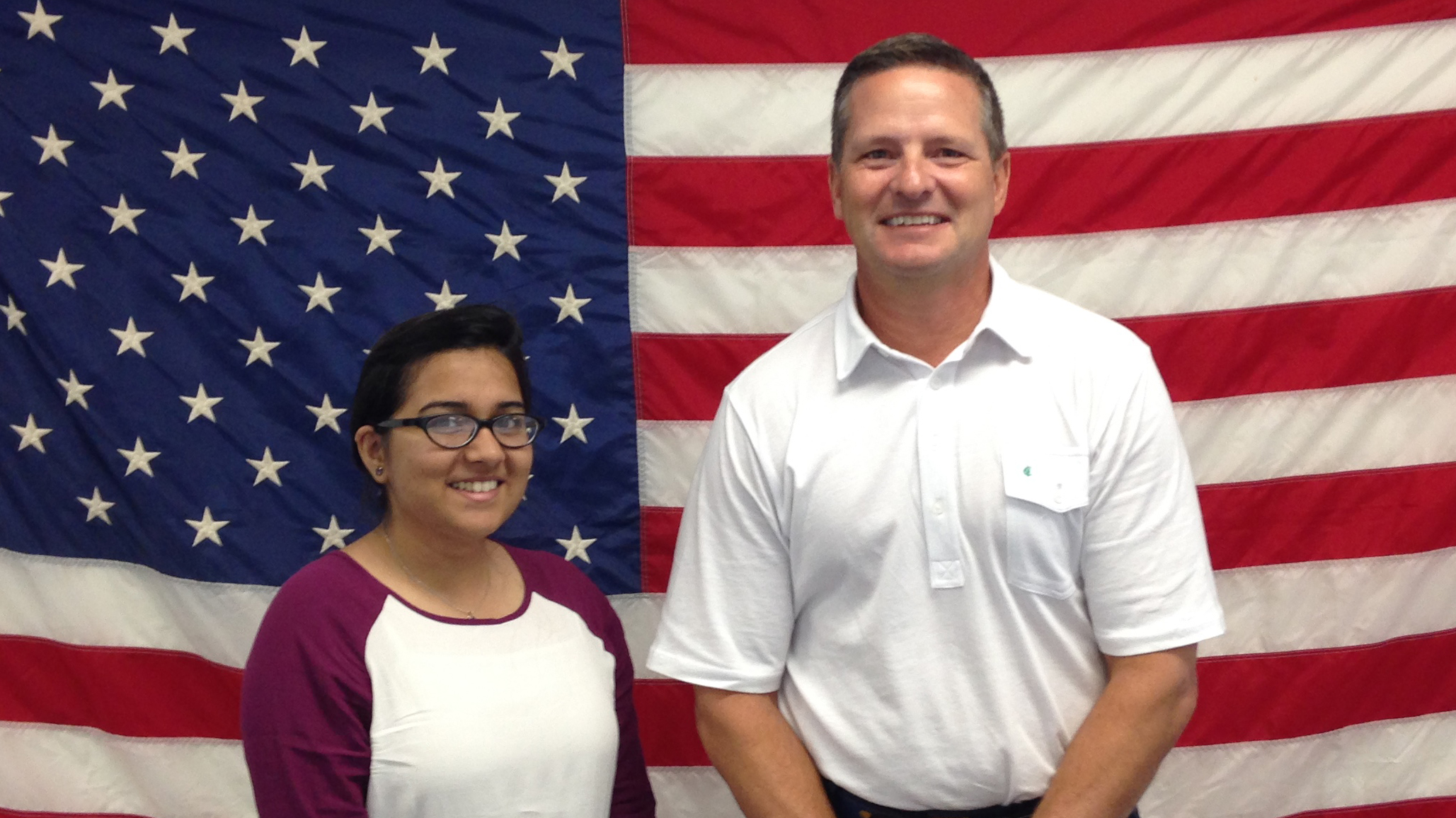 Hands-on work experience forms the cornerstone of a Drexel education. For students in Drexel LeBow's new Business Analytics masters program, summer internships are a key piece of the 15-month program. This year, 100 percent of students who chose to take advantage of the program's internship opportunity received placements. Students accepted research and analytics roles at companies ranging from young startups to large, well-known corporations and health systems.
Stephen Hoover, who came to Drexel with two years of experience as an insurance risk analyst, secured a position working in research at the Christiana Care Health System in Delaware and is focusing on the practical application of data analytics in the health care industry.
"My job is to develop a mathematical model that can accurately forecast the number of patients in a specific hospital unit during a given timeframe," says Hoover. "We'll use the predictions to optimize nurse scheduling given certain restraints such as nurse-to-patient ratio and shift requirements."
Similarly, Siddartha Paturu and Amol Takkalki are both completing their internships with a larger business, ARI Fleet Management, which is one of Fortune's 100 best companies to work for this year. For Paturu, the internship provides him "an opportunity to implement the techniques I learned in the classroom in real world applications and be exposed to advanced technology."
However, Akshata Tare is experiencing a different opportunity as a data analyst with smaller startup analytics company HealthQx, lead by LeBow alumnus Mark McAdoo '87.
"It's just been three weeks, and I have had a chance to work on many different things," says Tare. "I can wear many different hats each day. One day I get down to the very basics of database handling or set up an entire server configuration, while other days I could be thinking things through from a business perspective. I have to be proactive and ready for uncertainties. It's a growing place, and requirements change every day. It's a roller coaster, and I am loving every bit of it."
The process of securing internships was as varied as the students and the positions themselves. Many students chose to work with staff from LeBow's MBA Career Services to identify internship opportunities, update resumes and prepare for interviews. MBA Career Services also offered on-campus interviews for students with companies like ARI. Smaller companies, like HealthQx, actively sought out the program to recruit interns for the startup, while others, like Hoover, secured their internships through relationships with professors.
"I actually found the internship by networking with a LeBow professor. We were discussing the industries I was interested in, and she mentioned this position. She offered to pass along my information. I was contacted by Christiana Care a few weeks later," says Hoover.
As the need for data-driven decision making increases, the field of business analytics continues to grow and has emerged as a new and exciting field of study. Many of the program's students come to Drexel with backgrounds in engineering, computer science and economics. They specifically chose Drexel's graduate program because of its combination of technical and mathematical theory combined with practical business applications as well as the opportunity to gain real-world experience in addition to learning in the classroom. For Hoover, that is exactly what his summer internship is offering him.
"The most interesting thing I'm learning at my internship is how to overcome the limitations that exist in the real world that don't exist in the classroom," he says. "In class, the problems we're asked to solve are usually well-defined, and the data we need is given to us. This isn't always true in the real world. It's really helped me learn how to be more creative with my problem solving, which is something that isn't always possible in the classroom."
Here is the complete list of companies with which students from the LeBow MS in Business Analytics class of 2015 landed internships:
IBM Bentley Systems SAS Audience Partners Gray Matter Analytics Christiana Care Health System Value Institute Seer Interactive ARI Ricoh IQ 20/20 HealthQX Market Resource Partner Publicis Touchpoint Solutions Predictive Pop ICF Resources Elwyn SEEDS Waypoint Consulting AlphaImpactRX KGL Skin Care Study
MBA/MS Career Services works with employers and students to identify matches of opportunities with candidates. Employers and students are encouraged to contact Kay Ford, senior director, to begin the selection process.