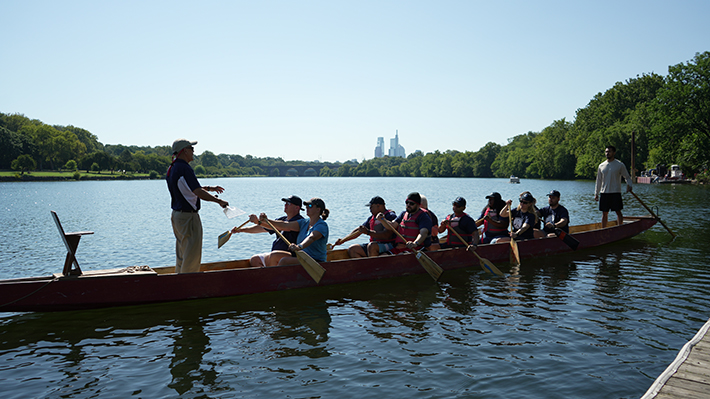 DBA Students Use Hands-on Learning Experience to Improve Leadership and Communication
Drexel University's Executive Doctorate in Business Administration (DBA) students hit the water on Thursday, Aug. 18, racing in teams on Dragon Boats up and down the Schuylkill River. Students in this rigorous program are challenged in and out of the classroom to lift their critical thinking and performance to a new level as they work to distinguish themselves as thought leaders and business influencers. Dragon boating is a creative and fun way that allows students to work in teams where communication, teamwork and connecting with one another is vital to succeed.
Students draw endless parallels from the dragon boating experience that apply to their every-day professional lives; a group of people working together toward a common goal with ease, efficiency and productivity being a top priority in the workplace. Drexel's Executive DBA program believes in hands-on learning opportunities that will help build a solid foundation enabling students to solve complex industry challenges and make real-world impact.