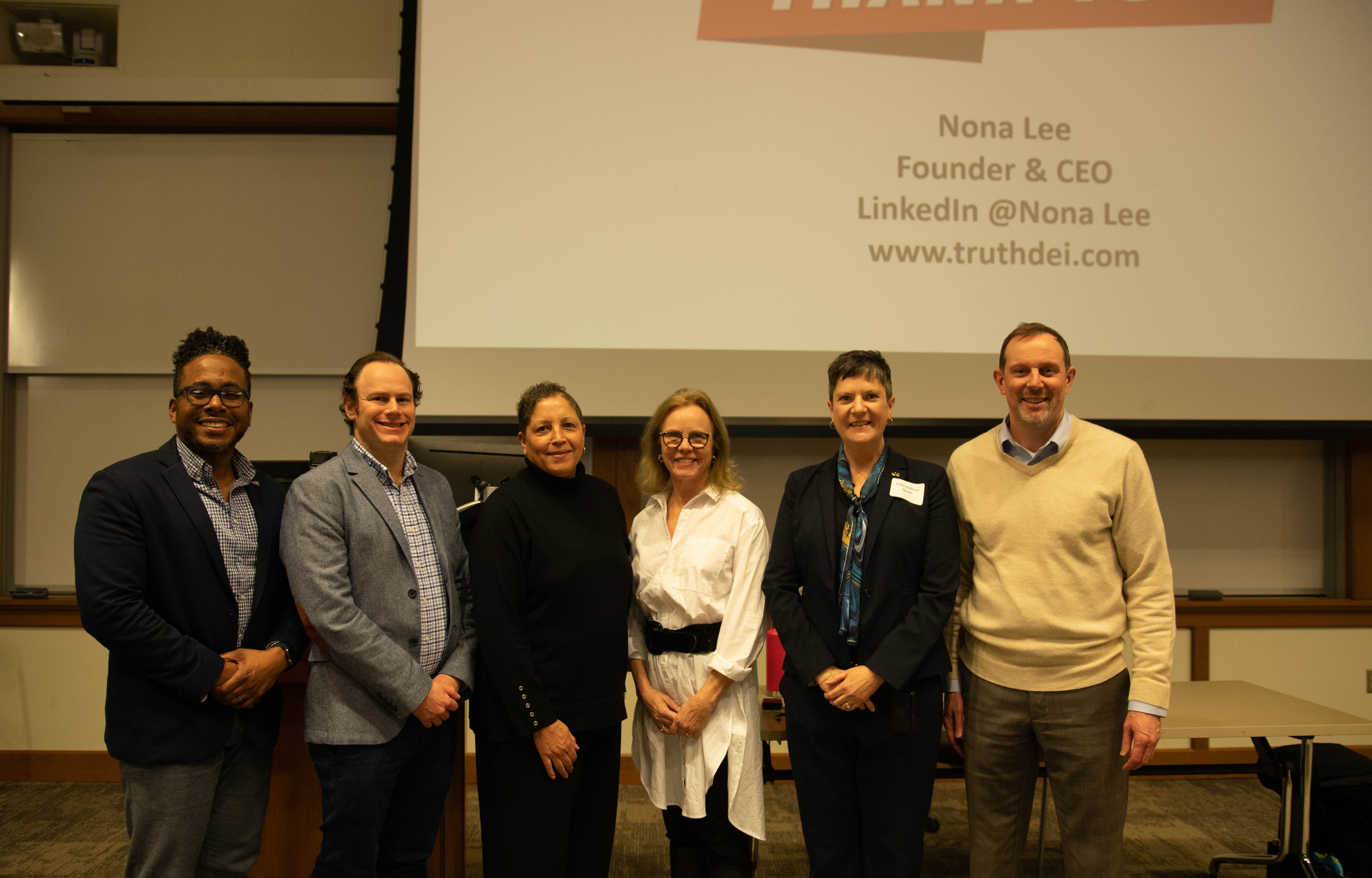 DEI Advocate Stresses Importance of Diversity in the Workplace
On Wednesday, Jan. 18, Nona Lee, founder and CEO of Truth DEI and former executive vice president and chief legal officer for the Arizona Diamondbacks, joined LeBow for a discussion about the importance of diversity, equity and inclusion and why it matters in the workplace.
Lee grew up loving sports, and after medaling in swimming at the Junior Olympics, she played basketball at Pepperdine University. She then attended law school and obtained her Juris Doctor graduating Summa Cum Laude before serving as the first-ever Associate Legal Counsel of the Phoenix Suns and later founding the Phoenix Women's Sports Association as a platform for helping women find their power through sports. Lee would go on to become the first general counsel for the Arizona Diamondbacks. She was the only openly gay and only black woman to hold an executive vice president position in all 30 major league baseball clubs.
Through all these achievements, a childhood encounter with the Ku Klux Klan while visiting her grandmother in Mississippi stayed in the back of her mind, particularly amid other experiences with racism and discrimination. After more than twenty years with the Arizona Diamondbacks, Lee resigned to follow her passion. She launched Truth DEI Consulting to create lasting change with her work in diversity, equity and inclusion in America's corporations, sports teams and organizations.
During the discussion, Lee emphasized that regardless of industry, business is about people. She pointed out that in the workplace, and beyond, equality does not equal equity. Equality can only work if everyone starts from the same place. Inclusion occurs when there is diversity in practice, and everyone is allowed to be their authentic selves. She provided practical examples of inclusion in the workplace, including celebrating holiday practices by diverse employees, developing employee resource groups, ensuring visually inclusive workplaces, and having inclusive benefits, professional development opportunities and philanthropic outreach to diverse population.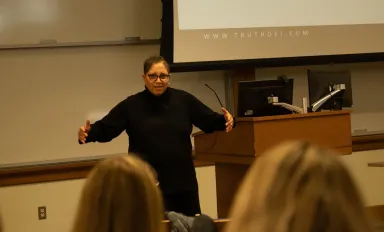 Lee also created a compelling case for why companies should become leaders in the DEI space. She emphasized that DEI drives the bottom-line impact and is now a business imperative.
"DEI is deeply intertwined into the business world, and certainly in sports," said Jeffrey Levine, JD, PhD, assistant clinical professor of sport business. "If LeBow is going to fulfill its mission of fostering DEI as part of developing the next generation of culturally competent, globally minded and innovative leaders, we need to have these conversations. Nona's talk facilitated such a fundamental discussion."
Lee shared that according to data from the Census Bureau, it's projected that groups formerly seen as minorities could reach majority status by 2044. Additionally, according to 2019 analysis from Mckinsey & Company, companies in the top quartile for gender diversity on executive teams were 25 percent more likely to have above-average profitability than companies in the fourth quartile and those in the top-quartile for ethnic and cultural diversity outperformed by 36 percent in profitability.
"As Nona went through the data, it seems that regardless of industry, companies are more innovative, profitable and successful by embracing DEI," said Levine.
Lee also took part in a smaller pre-event with LeBow sport business students and student athletes. In both talks, she discussed the future of DEI.
"I'm encouraged not because people are readily embracing DEI, but because they will not have a choice in order to stay relevant and successful in business.
"Any business that embraces diversity, equity and inclusion would have a financially successful outcome," says Lee. "The world is changing and the business case for diversity in the workplace is overwhelming."