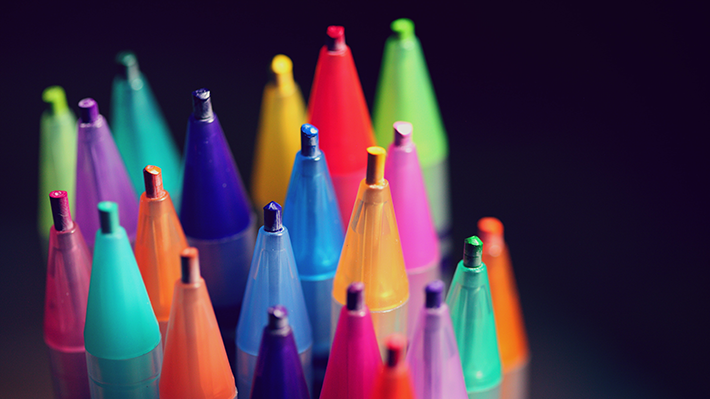 Why Diversity, Equity & Inclusion is Good Business
In today's business world, there has been an uptick in the growing awareness for the crucial need to make Diversity, Equity and Inclusion (DEI) an organizational priority not only because it is the right thing to do, but because it is better for business. DEI is essential to fostering higher levels of productivity and innovation and research shows that every aspect of an organization benefits when DEI is valued, including the bottom line. The persistent lack of diverse representation on corporate boards and in C-suites has been an unchanging conversation for far too long, however, organizations can move the needle forward through productive conversations and strategic thinking.
Join the LeBow College of Business for an expert panel discussion as we examine what DEI truly is, the value it brings to companies, common misconceptions about DEI initiatives, the financial impact of companies who do not prioritize DEI and how to lead with DEI at the forefront.
This panel discussion will be moderated by John F. Clayton Jr., director of Diversity Inclusion & Workforce Initiatives at Independence Blue Cross (IBX) — Drexel's October "Corporate Partner of the Month". Drexel and LeBow are proud to partner with IBX, an innovative and forward-thinking company at the forefront of equitable and inclusive practices. IBX will be highlighted and featured at Drexel throughout October in a series of engagement opportunities and a variety of virtual events.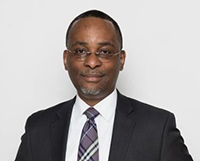 **John F. Clayton Jr.** *Director of Diversity Inclusion & Workforce Initiatives, Independence Blue Cross*
John F. Clayton Jr., is the Director of Diversity Inclusion & Workforce Initiatives for Independence Blue Cross headquartered in Philadelphia, PA.
John's responsibilities include the design, development, and implementation of Independence's diversity and inclusion strategy, managing its employee resource groups, and servings as a subject matter expert in diversity, equity, and inclusion best practices. John directs all intern and co-op programs and partners with community and regional entities to further explore ways to educate, train, and provide opportunities for the Philadelphia region's current and emerging workforce.
John is currently on the boards of Philadelphia Youth Network, Cristo Rey High School Philadelphia, Philadelphia Academies, Inc, the Urban Affairs Coalition, and the Attic Youth Center.
John holds an MBA and a bachelor's degree in Organizational Management from Eastern University.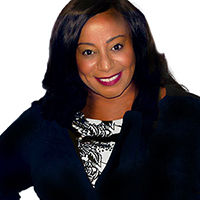 **Erika L. White '03** *Diversity & Inclusion Manager, PA Convention Center, ASM Global*
Erika L. White is the Diversity & Inclusion Manager for the Pennsylvania Convention Center, an ASM Global Managed facility. In her previous positions, she served as the Director of Community and Government Affairs for the Ogontz Avenue Revitalization Corporation, Director of the West Oak Lane Jazz and Arts Festival, a Fundraising and Event Consultant as well as the Senior Diversity & Inclusion Coordinator for the American Lawyer top 100 law firm, Ballard Spahr LLP.
In her role with the Pennsylvania Convention Center her strategic plan includes growing the overall Diversity & Inclusion program with a focus on supplier diversity, community outreach, workforce development and serving as a resource to the diverse conferences and events that have chosen the Pennsylvania Convention Center for their event.
Erika is the Co-Founder of, the networking group, The Philadelphia Diversity Professionals Consortium. She is a Board of Trustee for The Shipley School as well as the Chair of the Diversity & Inclusion Committee for The Shipley School Alumni Council, she serves on the PHLDiversity Advisory Board and is a member of the Academy of Natural Sciences, Inclusion, Diversity, Equity, Access and Leadership (IDEAL) Advisory Committee.
She has a Bachelor of Science in Business and Administration from Drexel University Lebow College of Business and has received her certification as a Certified Diversity Executive from the Institute for Diversity Certification. Erika is a mentor to young women, a full-time minister and evangelizer, and a member of Alpha Kappa Alpha Sorority Incorporated.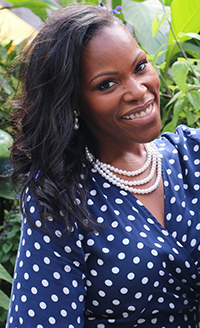 **Ellonda L. Williams, Ed.D.** *Director of Equity, Diversity & Inclusion, B Lab*
Dr. Ellonda L. Williams is the Director of Equity, Diversity & Inclusion at B Lab, a non-profit organization that has a vision of an inclusive and sustainable economy that creates a shared prosperity for all, serving a global movement of people using business as a force for good. In her role, she works to create an equitable, diverse and inclusive culture for all employees.
For the past decade, Dr. Williams has been focusing her professional work on development, equity and connecting resources to people who are underprivileged, under-represented and under-served. Staying local to her hometown of Pittsburgh, Pennsylvania, Ellonda received her Bachelor of Arts degree in Human Services and Psychological Studies from the University of Pittsburgh and later continued her education at Strayer University, obtaining her Master of Arts degree in Educational Leadership & Management. Dr. Williams later completed her doctorate degree at Capella University with a concentration in Educational Leadership & Management. Utilizing her research findings, in conjunction with top research in the field today, she coined a workshop entitled, "Improving Bias and Micro-Messaging as Experienced by Women Leaders". She is a proponent of the advancement of women, disadvantaged and marginalized people from all walks of life.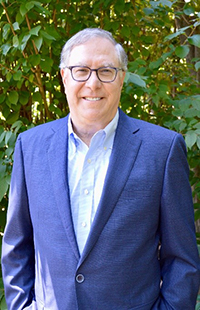 **George E. Peterson '80** *Leadership Coach and Consultant, Petersonleaders*
George E. Peterson is an executive leadership coach working with leaders at many levels, providing them a safe and supportive space to explore those matters unique to their personal or professional development. The significant difference that George brings to any assignment is his ability to leverage his extensive business experience, as well as his coaching training, to help clients see through the clutter and ambiguity. This approach enables them to create their own vision, as well as a plan that allows individuals to move from vision to action, whether that be the executive's personal development or the organization they serve. He has an innate ability to relate and identify with people from diverse experiences and cultures. As a seasoned executive, he has deep knowledge across a broad range of subjects that enables him to ask many of the right questions to encourage people at various career stages to become their best professional selves.
George is a successful entrepreneur as a founding shareholder of HPT Pharma, LLC – a privately-owned company in the packaging machine manufacturing space. Under his guidance, revenue has grown from $2M to $10M. He also spent 35+ years with the professional services firm of Ernst & Young (EY) as a CPA and Tax Consultant. During his time at EY, George was a partner involved in client service, people/talent development, as well as high-level executive leadership in the firm's operations and management, both domestically and globally.
He has completed his professional coaching training at the Institute for Transformational Leadership at Georgetown University in Washington, DC, and holds an Associate Certified Coach designation from the International Coaching Federation. George obtained his B.S. in Accounting from Drexel University, and his M.S. in Taxation from Pace University. He and his wife enjoy the great outdoors and are the proud parents of three adult children and one adorable granddaughter.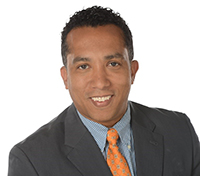 **Keba Gordon** *Head of Talent Management, Drexel University*
Fascinated by leaders who unlock the potential of their people to accelerate performance, Keba has dedicated his career to transforming how we lead, learn, work, and ultimately win together. His commitment to experimentation, collaboration, and reflection has revealed game-changing insights into what makes leaders, teams, and organizations effective.
Keba is the Head of Talent Management at Drexel University. Keba leads the University-wide initiative to re-imagine how we attract, develop, and retain talent. He partners with senior administrators better anticipate, prioritize develop, and execute their talent practices. Keba's currently serving as the Leadership, Learning, and Education Sub-Committee Co-Chair on Drexel's Antiracism Task Force.
Keba is an advisor and evangelist for ion Learning – a technology platform that builds workplace culture and develops leaders people want to follow. In 2017, Keba founded The KGC Group (KGC), a leadership consortium focused on creating human-centered organizations and cultures that mobilize, execute, and transform faster than their competition.
Prior to launching KGC, Keba spent 20 years in human capital consulting with in-house executive experience, leading innovation and transformation across multiple industries around the world. His work has helped Fortune 500s like Best Buy, Comcast, Ebay, Northrop Grumman, Target, and Whirlpool develop strong talent pipelines, navigate turbulent change, and build healthy organizations that delivered superior financial performance and growth.
Inspired by Nelson Mandela's motto "It always seems impossible until it's done" …Keba believes that companies who make the continuous learning, development and growth of its people a core business strategy will outperform their competitors and lead their industries. This means rethinking leadership…learning and practicing new skills to inspire and create courageous cultures in which all people are safe, seen, heard, and respected.
Born in Philadelphia and shaped by extensive international travel, Keba is a global citizen, lifelong-learner, devoted mentor/coach, and keynote speaker in the leadership and talent space (Highlights: ATD International Conference, CLO Symposium, and World Forum Disrupt).
A champion for daring leadership around the world, Keba is a Certified Dare to Lead™ Facilitator, Brené Brown's evidenced-based, practical, courage-building program – the #1 skill we need now. Keba received his M.B.A. in Organization and Management from Emory University and B.B.A in Finance from Howard University. He is a father of two boys and resides in Chicago.