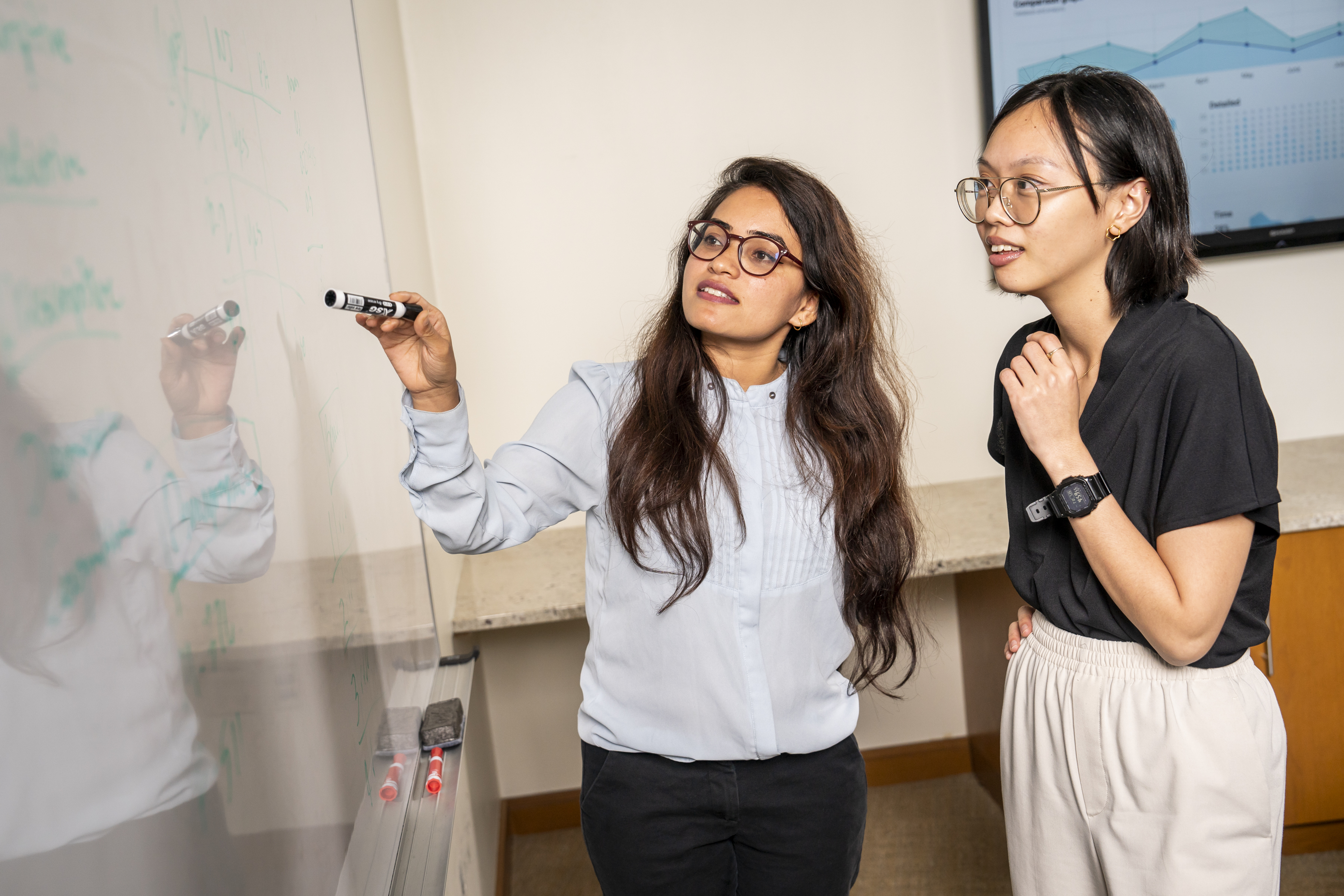 Drexel LeBow Gains STEM Designation for Select MBA Concentrations and MS Programs
As technology advances, the demand for innovation increases. To stay ahead of the changing needs in business, Drexel LeBow now has science, technology, engineering and math (STEM) designation for select MBA concentrations and MS programs.
Companies seek management talent who understand how to lead and problem-solve in a technology-driven world, making the benefits from receiving an education balanced in STEM even greater. LeBow's STEM-designated degrees prepare students not only for their careers but to be ready to solve the world's complex problems.
With the recent MBA curriculum revisions incorporating more technology into the program and the expanded list of business-related CIP codes from the Department of Homeland Security in early 2022, the decision to add STEM designation to LeBow's programs solidified with the CHIPS and Science Act of 2022, which will bring back the manufacturing of chips to the U.S. The law provides significant funding opportunities to higher education for investment in economic development, workforce training and diversity in STEM, solutions for climate crisis, and advanced manufacturing.
"We were waiting for the right opportunity to add the STEM designation," said Assistant Dean for Teaching and Learning Stacy Kline. "With the country's push to invest in infrastructure and the technological advancements necessary, we need to ensure we are preparing our students for what is next. We need to provide the skills necessary for the workforce of the future."
STEM programs are designed to develop students' management skills and technical expertise, producing future business leaders who are fluent in business and tech.
"By adding the STEM designation to select programs, we are offering our students the flexibility and choice to create the interdisciplinary plan of study that suits their goals. Integrating emerging technology into the curriculum benefits all of our students," added Kline.
In addition, the STEM designation helps international students gain additional real-world experience in the U.S. Students with a student visa may apply to extend their 12 months of optional practical training for an additional 24 months post-graduation.
"The STEM designation aligns with Drexel LeBow's innovative model of learning," said Dean and R. John Chapel Jr. Dean's Chair Vibhas Madan, PhD. "Our priority is to ensure the success of our students. Our forward-thinking curriculum helps prepare leaders who will find solutions to the challenges confronting business and society."
Learn more about STEM-designated undergraduate programs.
Learn more about STEM-designated MBA concentrations.