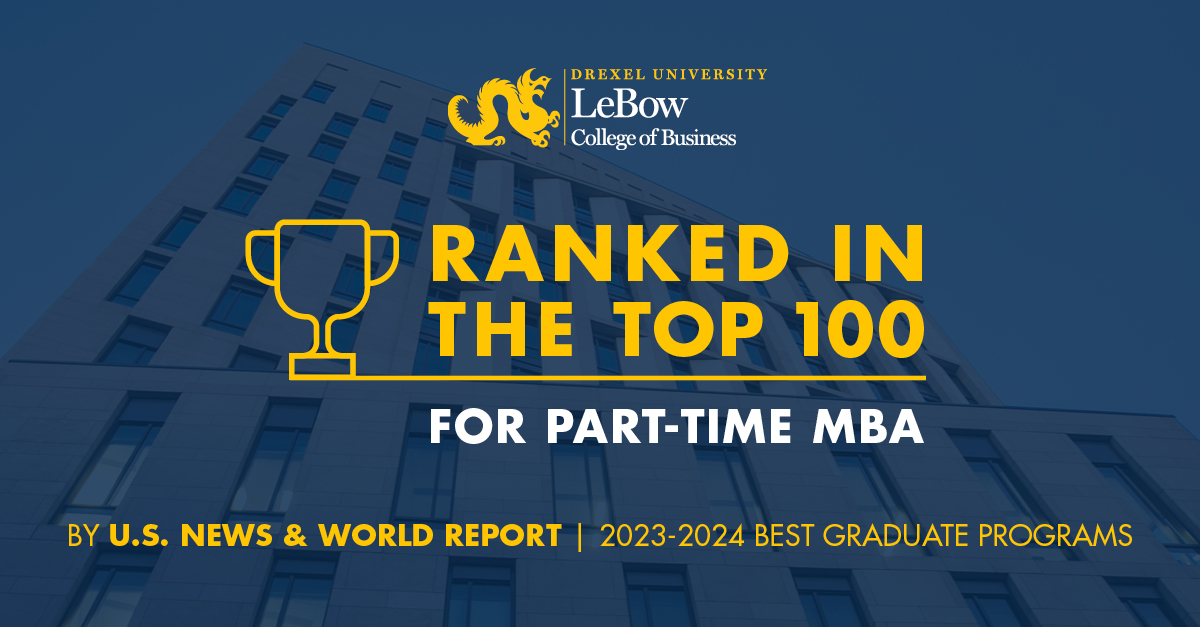 U.S News & World Report Ranks LeBow Among 2023-24 Best Graduate Schools
The LeBow College of Business has been ranked in the top 100 among the 2023-24 Best Graduate Schools by U.S. News & World Report.
In the rankings, released April 25, the Drexel LeBow Part-Time MBA program placed 89th overall out of 299, up from 115th the previous year.
These rankings are based on six factors: peer assessment, part-time student ratio, part-time student total, GMAT/GRE scores, undergraduate grade point average and work experience.
"In order to meet the changing needs in business and industry, the College recently revised the MBA curriculum, offering new STEM-designated concentrations and increased flexibility for students," said Dean and R. John Chapel Jr. Dean's Chair Vibhas Madan, PhD. "The elevated rankings validate LeBow's ongoing efforts to ensure the success of our students."
By collecting graduate school data annually, U.S. News is able to present the most current figures on enrollment, job placement, faculty and other critical quality indicators that help prospective students make informed decisions.
"When prospective students are considering their options for graduate school, the Best Graduate Schools rankings are designed to help them identify schools that excel in the program they want to study," said LaMont Jones, senior editor of Education at U.S. News. "With many options available, U.S. News provides a wealth of data in an easy format to help each student make the best decision."