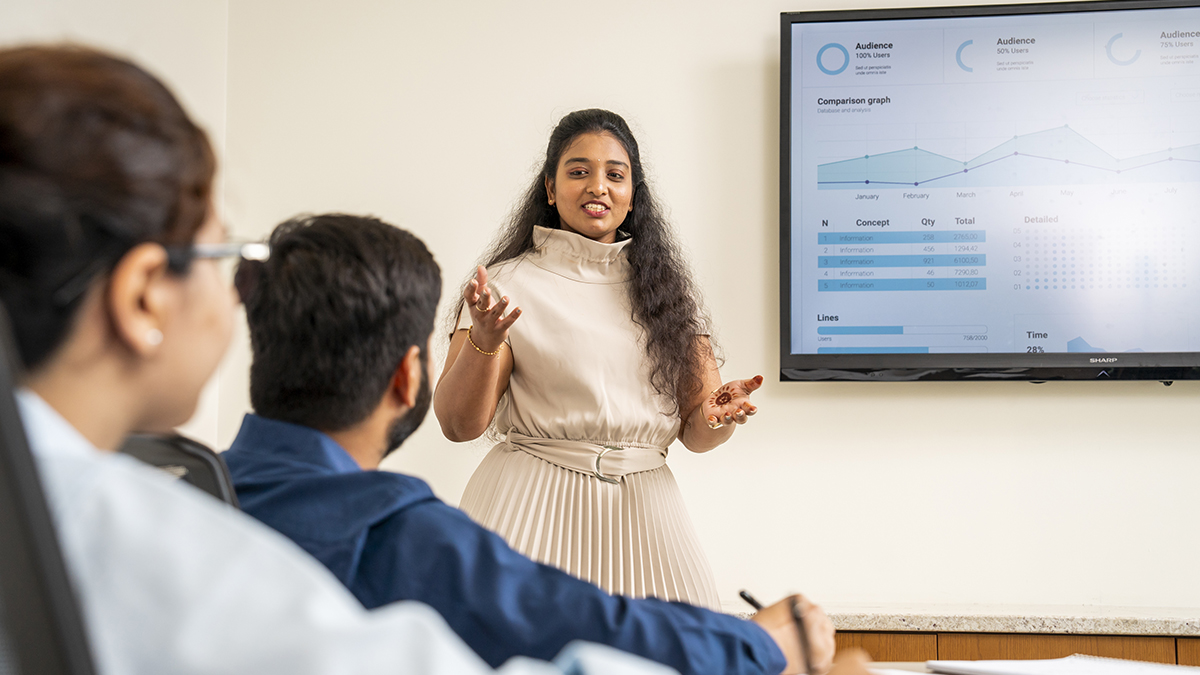 Drexel LeBow's MS in Accounting Evolves with the Changing Needs of Business
Accounting is often referred to as the language of business. And just as business continues to evolve among emerging technologies, so do accountants.
With the increase in automation, what it takes to be a successful accountant has changed. Accountants are experts, analyzing business transactions and financial records and sharing their insights with key stakeholders. They partner with — or are the — executives reviewing a firm's performance and planning the necessary pivots to continuously grow their business. Using automation and data analytics, accountants focus more of their time on providing these insights and offering creative and strategic solutions.
Additionally, according to the U.S. Bureau of Labor Statistics's occupational outlook handbook, globalization, a growing economy, and a complex tax and regulatory environment are expected to continue leading the strong demand for accountants and auditors. Employment of accountants and auditors is projected to grow 6 percent from 2021 to 2031, creating about 136,400 openings for accountants and auditors projected each year.
In order to prepare our students to succeed and meet the demands of industry, the LeBow College of Business is launching a newly revised STEM-designated MS in Accounting degree, tailored for where the profession has evolved to and where it continues to evolve. The revised program offers a comprehensive accounting education that prepares graduates to pursue a wide array of career opportunities, such as financial analyst, accounting specialist or audit associate. It also provides important educational requirements for candidates seeking Certified Public Accountant (CPA) and Certified Management Accountant (CMA) licensures.
In addition, the new STEM designation helps international students gain additional real-world experience in the U.S. Students with a student visa may apply to extend their 12 months of optional practical training for an additional 24 months post-graduation.
"We are excited about the prospect of the new program. It is a win-win-win opportunity — for us, the students and our local employers," said Barbara Grein, PhD, department head and associate professor of accounting.
The revised program has three core areas of study: accountancy, analytics and technology, and business acumen. Classes in the accountancy core provide a depth of knowledge and the necessary skills to analyze complex financial issues. The core in analytics and technology gives students in-demand skills to work with and evaluate data. The business acumen core imparts an understanding of business principles, including courses in negotiations and project management.
"Negotiations and project management don't show up on the CPA exam, but we consistently hear from firms that they need employees with those skills. The curriculum is very much based on feedback from our employer partners," said Grein.
The new CPA exam, which takes effect on Jan. 1, 2024, introduces a different format, creating flexibility and the opportunity for aspiring accountants to demonstrate their strengths and interests. LeBow's newly offered concentrations line up with those disciplines on the exam and offer greater depth and flexibility for students. They are business analysis, planning and reporting; tax analysis and planning; and accounting information systems and controls.
"Changes to the CPA and CMA exams are good benchmarks for us to know what's happening in the marketplace and help us adapt the curriculum to remain current for our students," said Grein.