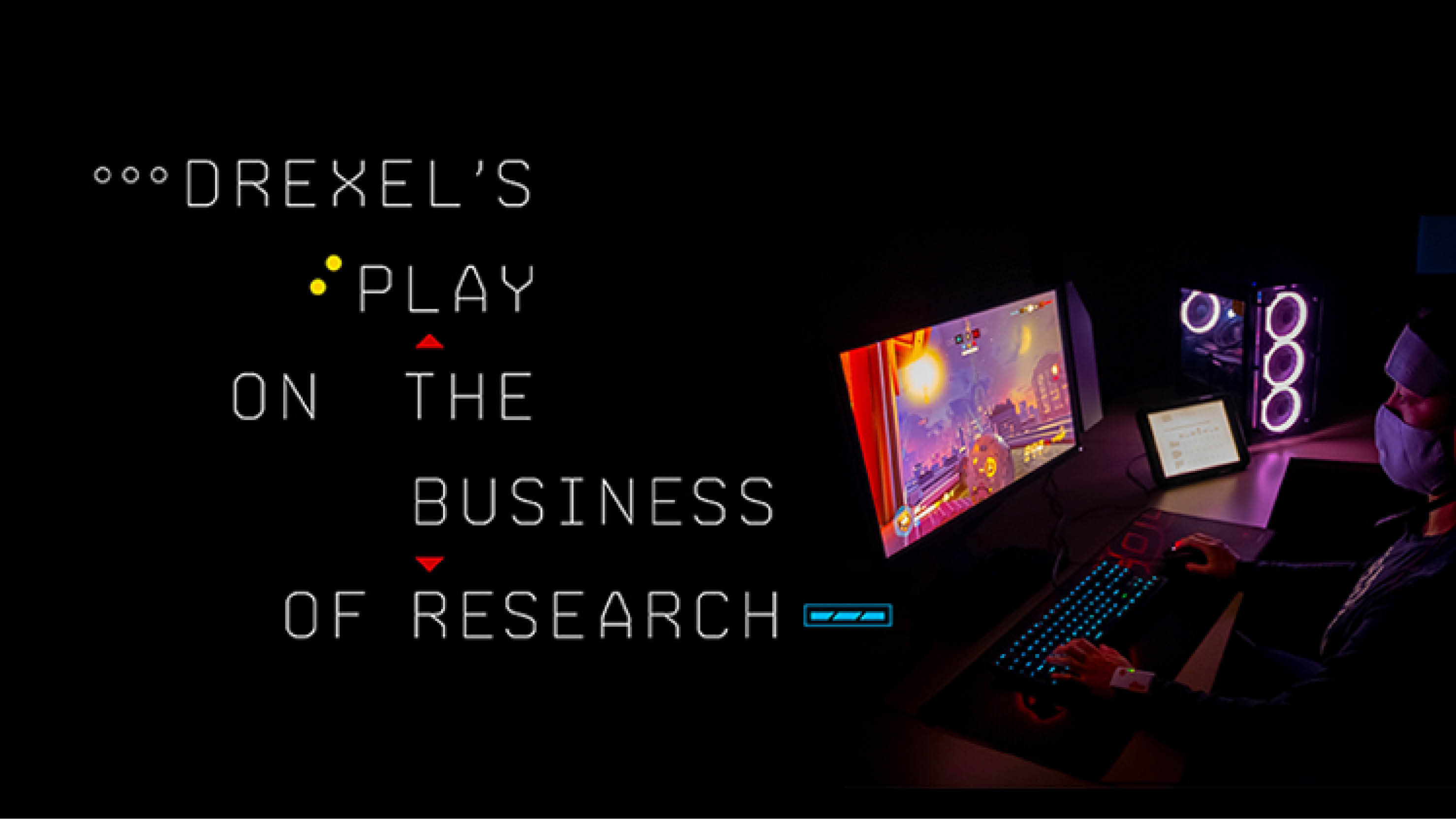 LeBow Partners with Drexel Solutions Institute and Comcast on Neuroscience Research
Inside Gerri C. Lebow Hall at Drexel, marketing doctoral student Hongjun Ye settles in front of a computer and launches Overwatch, a popular online multiplayer videogame. For the next several minutes, she defends a payload by peppering enemy bots as they try to duck behind the stone pillars of a red pagoda in a futuristic world.
"I like to play video games," allows Ye, who is a fan of Overwatch as well as other first-person shooter games such as Counter-Strike and Borderlands. But this was much more than downtime from the demands of a doctoral degree. The gameplay inside LeBow's Behavioral Lab was a dry run for a cutting-edge neuroscience research project involving military veterans that Comcast NBCUniversal contracted with Drexel to design, develop and conduct.
"I really like industry-based projects," Ye says, during a break from the game. "Students cannot just conduct experiments in the lab and talk about everything in terms of pure theory. It has to connect with the real world."
Fellow researcher Adrian Curtin agrees. "You consider the impact," says the post-doc, who was drawn to the project by his research interest in non-invasive neuroimaging. "A lot of times, when you deal with research, you're focused on knowledge: I want to discover how this works, because I want to know how that works… Working together with private companies gives you a different perspective, a different way to think."
Adds Ye: "This is a perfect opportunity."
It's an opportunity that may never have occurred but for the existence of a unique resource within Drexel called Drexel Solutions Institute. The institute plays a matchmaker role in connecting industry partners with the University's academic research enterprise.
Formed about five years ago as Drexel Business Solutions Institute within the LeBow College of Business, it expanded to a university-wide role in 2019 and dropped business from its name. Now, the three-person unit serves as a gateway for companies, nonprofits and governmental entities to partner in a fee-for-service model with Drexel faculty and top students on customized engagements that range from targeted research to co-designed curricula to tailored workforce training. Project fees typically range from $10,000 to $200,000 to cover the expenses of faculty members' time and project management.
So far, dozens of faculty members and about 280 students of all levels have worked with outside organizations on 18 projects coordinated by DSI. In addition to the esports study for Comcast, faculty and students have helped business partners gauge the sustainability impact of a clean water project in rural India; create a one-of-a-kind experiential program for a social services nonprofit; assess consumer responses to PECO's dynamic utility pricing models; and market test a new hot beverage machine for coffee company Lavazza.