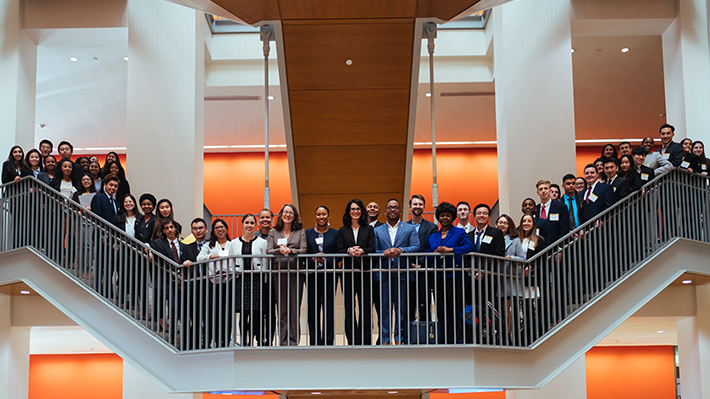 Drexel Students Win Second Annual Diversity Case Competition
As 12 teams representing four local universities competed in the second annual Diversity and Inclusion Business Case Competition sponsored by Vanguard, it was clear that for the students, diversity and inclusion were not only the focus of the case but a value that they lived and displayed daily.
Whether they were collaborating across majors and years of study, hailing from different countries, or coming from various co-op experiences, each team embodied diversity in their own ways, merging their experiences to create creative and competitive presentations.
The day began with a presentation from Massy Williams, national bank key accounts sales manager at Vanguard Financial Services. She spoke to participants about the value of owning your story and developing your voice.
For one student, it was the pep talk she needed heading into the competition. "The keynote speaker was really insightful," said Rachel Wright a junior finance major. "It was a good introduction into the whole day because you really thought about your presence and believing in yourself right before you gave your presentation," she said.
Students participated in workshops facilitated by representatives from Vanguard and LeBow College Undergraduate Career Services on personal branding, the art of "small talk" and resume review.
The students then presented in teams, with each team representing a participating university. The teams were then separated into three groups and judged accordingly. Presentations were then evaluated, and the winners were announced.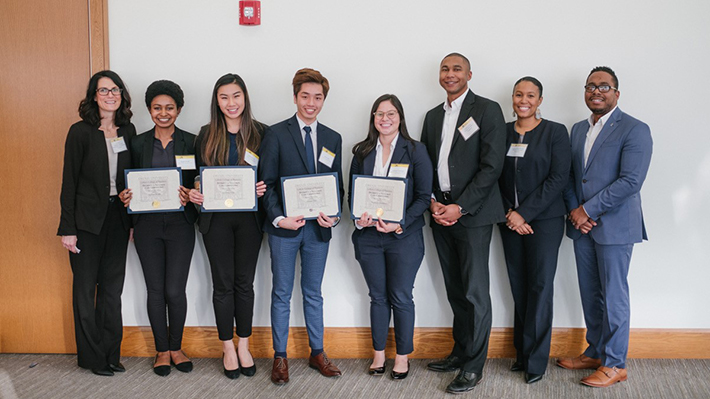 The challenge presented to the student teams representing Drexel, the University of Pennsylvania, the University of Delaware, and Haverford College was to help create a diversity training protocol for Home Away From Home, a global hotel chain. The teams were told that as the company expanded internationally, leadership wanted to be able to not only provide services that catered to their increasingly diverse clientele, but also the needs of a changing workforce.
Drexel's Team SHAH – led by Johnny Zhu, Kimberly Gain, Stephanie Arredondo and Rachael Wright – took home the first prize, by presenting their "Raising Our One Family (ROOF)" strategy. "ROOF stands for the overall company-wide training, which is rolled out in the form of top-down management and tailored to individual locations, corporate leve, and field level," said Zhu. "This proposal is not a mold, but a 360-integrated training approach where as a family, employees are living out the mindset of diversity and inclusion, not only to guests but to each other as well."
"I think it's interesting overall, that businesses are starting to see the benefits of switching things up in company cultures," said Arredondo, a member of Team Shaw, "Maybe we can implement some of these ideas or create a workshop at a company we co-op for or end up working full-time at."
Empowering students to speak up in the classroom and eventually in the workplace was a major theme of the event says Brian Ellis, associate dean for academic programs administration. "An event like this is all-encompassing. It illustrates to our corporate partner – Vanguard – and others that the contemporary student values diversity and inclusion in every sense," he said. "They have shown us through their actions, a willingness to be change agents on social platforms but also the ability to extend these values and beliefs into the professional arena. The Diversity and Inclusion Case Competition gives our students – and others – a voice."
Drexel's Corporate Crew was awarded second place and Team Mercury representing University of Pennsylvania placed third.