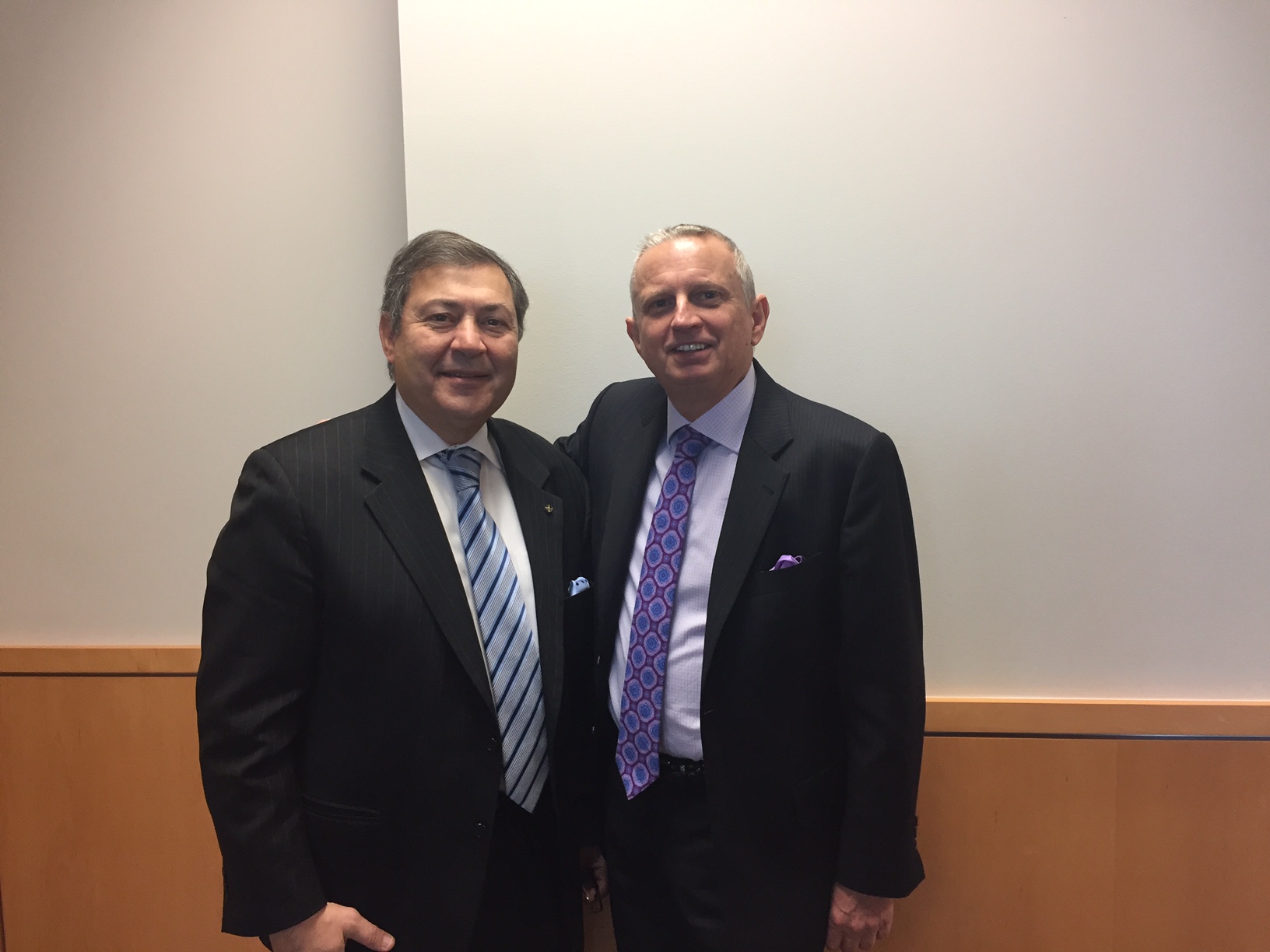 Executive Briefing With Robert Johnson, President and CEO, The American College
LeBow College of Business recently held an Executive Briefing event at our Malvern location featuring Robert Johnson, PhD, CAIA, president and CEO of The American College of Financial Services, a nonprofit best known for offering certification designations for financial services and insurance professionals. The topic of Johnson's discussion was politics and the stock market. Johnson is a co-author of the 2015 book "Invest With the Fed," and he has published over 50 journal articles on stock market performance and Fed policy.
Johnson's book argues that stock returns are not influenced by changes in political parties or presidential elections, but instead are determined by the Fed policies.
"When it comes to presidential politics, if you were looking at returns under Democratic and Republican administrations and that's all you were going on, no one would ever vote for a Republican," said Johnson. "But, that's not the whole story. Research shows that Fed monetary policy swamps everything else and is the biggest determinate of stock returns."
Johnson, pictured above at right with LeBow's Dean Emeritus and Francis Professor of Finance George Tsetsekos at left, is from Omaha, Nebraska. He says his interest in investments was influenced by Warren Buffet, whose son he attended high school with.
LeBow's Executive Briefing Series is a forum for timely and stimulating topics in business and economics, and is held at Drexel LeBow's satellite campus in Malvern, Pa. Briefings generally take place the first Thursday of every month at noon.