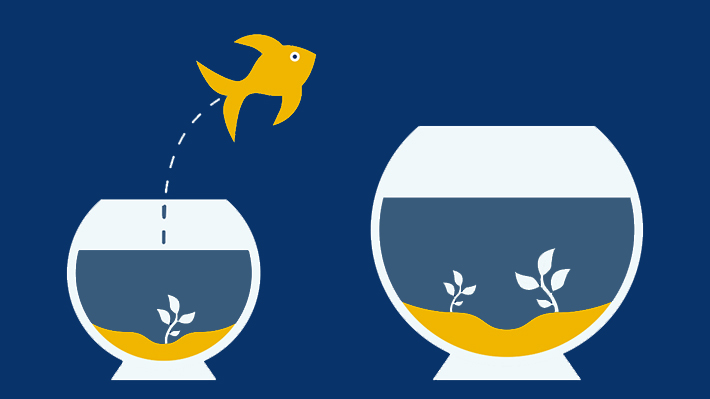 Five Steps To Effective Career Transition
Throughout my career, I have worked with folks looking to transition from one industry to another. Many talented MBA/MS students and alumni look to leverage their advanced degree to transition into a different career tract altogether. Yes, it can be done, but it takes some effort.
Regardless of how or why you might be interested in a new career, take these steps now in order to transition into a new career with success.
1. Research
Regardless of how you ended up at this crossroads and before taking the dive you have got to do your research. One of the first steps I recommend is to become familiar with the position/industry through the Bureau of Labor Statistics. In searching the job title or industry you will find information regarding salary, job outlook, educational requirements, definition of the work involved, work environment, geographical data and similar occupations.
Do your homework and then decide if this is a smart career move.
2. Network
The number one tool for finding job opportunities is networking. You can apply through every job board out there but the likelihood of receiving a meaningful response is very small. If you don't already have a presence on LinkedIn you will need to create a strong profile and brand yourself for the industry you are looking to join.
Begin by conducting a LinkedIn search of the job title you're interested in and review the profiles of professionals in that field. Look at where they are working, what industry terms and buzz words are they using and what associations they join to get an understanding of what the industry leaders are doing and who they are connected with.
Then connect with these folks through LinkedIn in mail or send a personal note in your invitation expressing your interest in networking within their industry and asking for the opportunity to learn more about their career path. Not everyone will respond. However if you don't take the chance, you won't connect with anyone.
3. Affiliate
As you do your research and connect with people, you'll begin to learn of events and organizations that support the industry that you are interested in. Consider joining a local chapter of a national industry organization and/or attending a local event specific for folks in that industry. These associations are clearinghouses for industry trends, insights, and job opportunities. Attending meetings and events can help you develop relationships and give you access to individuals who can advocate on your behalf.
4. Volunteer
People love getting work done for free. Why not use a volunteer opportunity as a way to stretch your muscles? Think of community and special interest groups that coordinate events. If you are interested in marketing, get on the marketing committee for a local group. Test the waters, connect with folks in that field and flex your marketing muscle. Not only may you find affirmation of your career interest/passion, but you also add relevant content to your resume.
5. Update your Resume
Your resume is your professional calling card. Regardless of whether or not you are transitioning, your resume needs to clearly state your qualifications as related to the job/industry you are interested in.
As someone looking to transition, it will be especially critical to highlight transferable skills and experiences so that a hiring manager will want to investigate further through an interview. This is where having an understanding of the job requirements, knowledge of industry buzz words, association memberships and volunteer project experience all come into play.
It is critical to include a cover letter to explain your qualifications for this new industry as well. Keep in mind that the first place a hiring manager will look once they are intrigued by your resume will be your LinkedIn profile so be sure to complete, clean-up and showcase your industry qualifications there too!
The bottom-line is that it will take some effort on your part to transition into a new industry whether you are transitioning "cold" or leveraging an advanced degree or certification. Take the time to map out a timeline and do your part. Connect with as many folks as possible that can provide you with insight and guidance, but never, ever ask for a job. Develop the relationship first and let your qualifications and commitment speak for themselves.