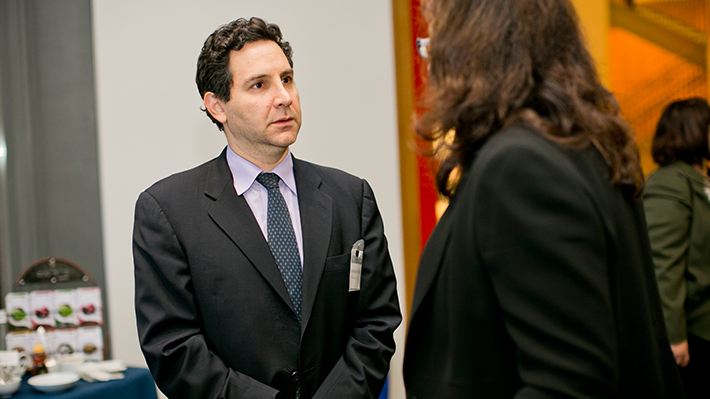 Drexel LeBow Experts Address Increasing Pressures on Corporate Boards
Boards of directors are under increasing pressure to prepare a CEO succession plan and to generate maximum returns for shareholders while operating their companies in a socially responsible manner, two professors told a meeting of the Drexel LeBow Directors Academy.
"Many boards do not do succession planning well," said David Becher, an associate professor of finance. "Most treat it as a checklist of items to be completed rather than a task that requires a thoughtful strategy."
Among America's largest corporations, CEO tenure is shrinking, and boards focus too much on the most likely internal candidates to become CEO, rather than comparing internal candidates to leaders outside the company who might be a better fit. Too often, fired CEOs are replaced by their predecessors, Becher said.
Corporate Governance Certificate
Becher made his comments during the second two-day Directors Academy in which participants can earn a Certificate in Corporate Governance. Each session of the Academy brings together experienced and aspiring board members with top executives and academics to discuss issues such as executive compensation, auditing, governance and more.  
"Learning from board members at top corporations and the leading researchers in the field makes this a distinctive program," says Patricia Connolly, director of Drexel LeBow's Center for Corporate Governance. "It's a full day of engagement and discussion, and by the end of the day participants feel like they've been in a boardroom. They walk away thinking, 'I can do that.'"
Daniel Korschun, an assistant professor of marketing, told the group that a corporation's social responsibility initiatives work best when the project is an extension of the business mission. Home Depot or Lowe's is more likely to generate consumer and employee good will by sponsoring a walk to end homelessness than a program focused on stopping domestic violence, he said.
"Directors need to ask: How are these programs connected to our business strategy,"
Korschun said. "Employees who see a connection to the business and perceive a management commitment to CSR tend to perform better and stay with the company longer."
The Directors Academy is offered by Drexel LeBow's Center of Corporate Governance and its program in Corporate and Executive Education.