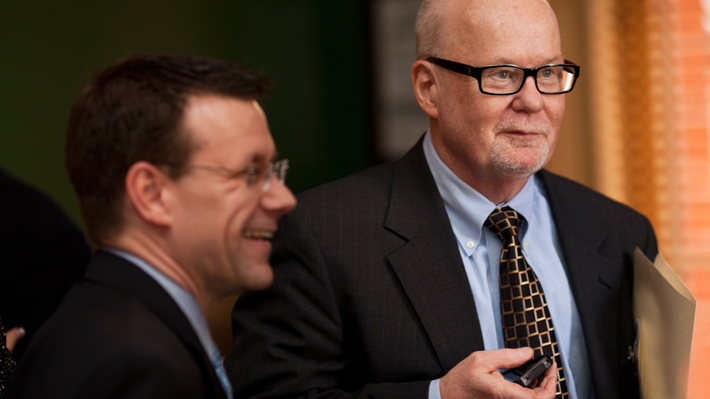 Drexel LeBow Offers Certificate in Corporate Governance
Corporate executives who want to prepare themselves to serve on a board of directors, or recently appointed board members who want to enhance their skills, can now earn an exclusive Certificate in Corporate Governance from Drexel University's LeBow College of Business.
 
The program begins with a full-day Directors Academy on March 13, at which no more than 25 executives will meet with experienced board members and leading academics to discuss issues such as executive compensation, auditing, governance and more. An optional half-day session on March 12 will review issues related to finance and financial statements.
 
"Learning from board members at top corporations and the leading researchers in the field makes this a distinctive program," said Patricia Connolly, director of Drexel LeBow's Center for Corporate Governance. "It's a full day of engagement and discussion, and by the end of the day participants feel like they've been in a boardroom. They walk away thinking, 'I can do that.'"
 
Earning the certificate requires up to two years of participation, including attending two of the annual Directors Academy programs and four of the quarterly breakfast series programs titled Evidence and Perspectives. The certificate is offered jointly by Drexel LeBow's Center for Corporate Governance and the College's Corporate and Executive Education office.
 
Click here to register for the March 13 Directors Academy.