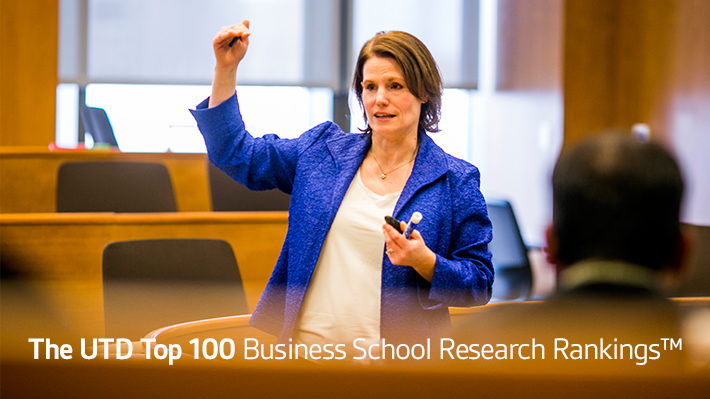 LeBow Research Rises in Rankings
Research produced by Drexel LeBow's faculty is being recognized by some of the most watched rankings lists in the fields of business and economics. Research by the College's faculty has been ranked in the top 75 in North America and top 95 in the world by UT Dallas Top 100 Business School Research Rankings. Research by faculty in the School of Economics also recently placed among the top 20 percent nationally and in the top 30 programs in the field of international trade in the RePEc/IDEAS rankings.
The UT Dallas rankings are based on a calculation of the number of research papers published in 24 top journals by each school's faculty members over the last five years. Drexel LeBow's upward trend, the ranking as risen for three straight years, is the direct result of a focus on producing high quality research by both the College and individual faculty members.
The RePEc/IDEAS rankings are drawn from a research database maintained by the Research Division of the Federal Reserve Bank of St. Louis and are "among the most comprehensive research-based rankings in economics," explains Vibhas Madan, Director of the School of Economics.
"The rise in rankings reflects the hard work of our faculty in the area of research," says Associate Dean for Research Rajneesh Suri. "The rankings show that we are moving in the right direction by focusing on quality and quantity of highly visible research."
These rankings are most closely watched by faculty and administrators, but Associate Dean Suri points out that the quality of LeBow's faculty directly impacts the quality of students' education: "Our faculty members are thought leaders in their research areas and that enables them to effectively train the leaders of tomorrow."