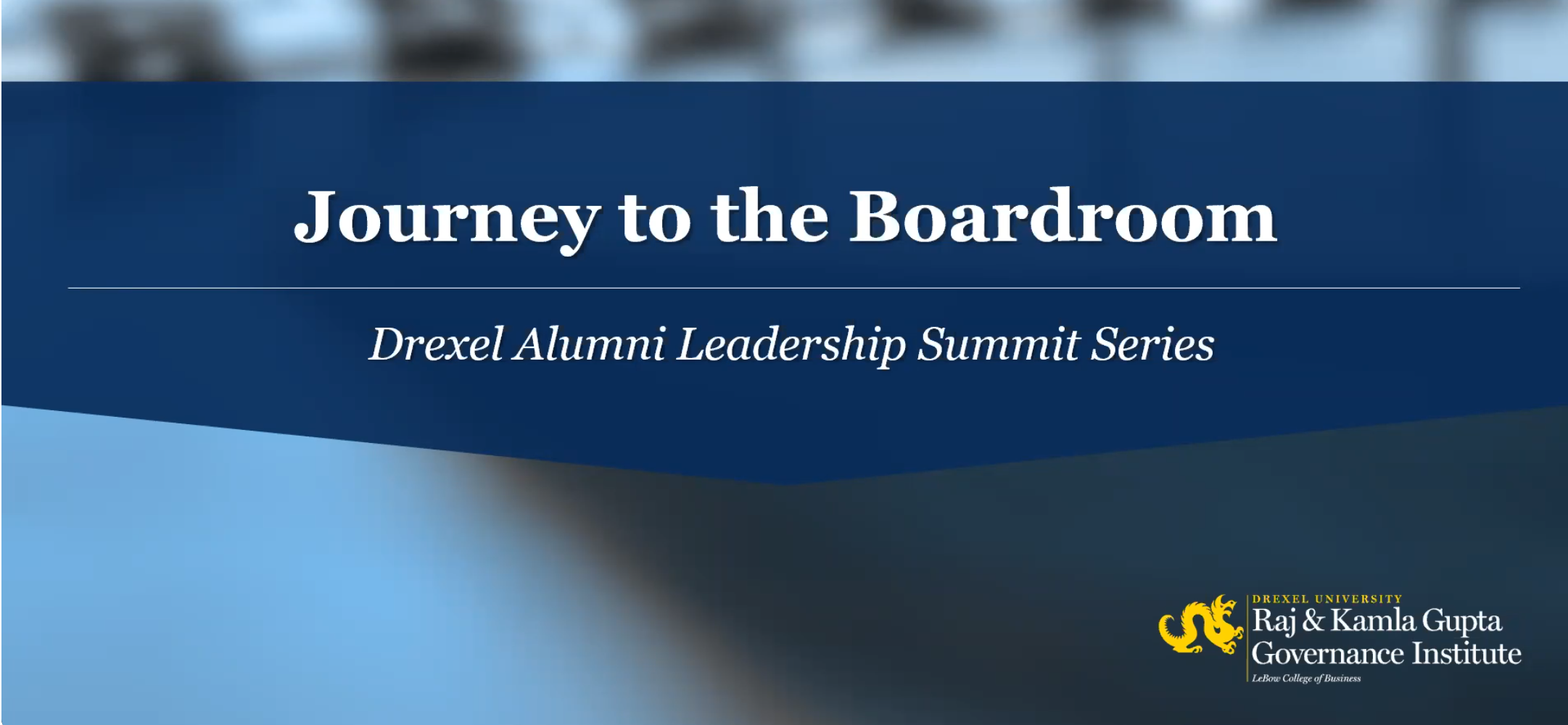 Journey to the Boardroom
Securing your first board position and serving on a board of directors is one of the most unique moves in your career progression. However, the path to the boardroom may not always be so clear-cut, so how can you turn your ambitions of board service into a reality? Alyssa Abbott, Interim Director of Drexel LeBow's Raj & Kamla Gupta Governance Institute explored the current board landscape and strategic steps to obtaining your first board seat.
Recording of the presentation coming soon.