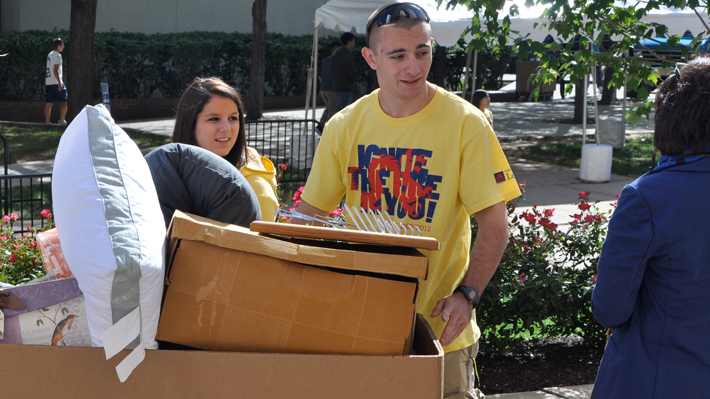 Largest, Smartest Freshman Class Yet Moves In
As a new academic year begins, Drexel LeBow can proudly state that again this year, we have attracted the most highly academically qualified freshman class yet. The 568 students beginning their first year of business classes boasts an average high school GPA of 3.46 and SAT score of 1180, exceeding those of all previous classes. Twenty-three percent of the students in this class are international.
Move-In Day, held Sept. 20, was a success thanks in large part to the many Drexel LeBow volunteers who helped new students and their parents navigate the process of moving into the dorms and becoming acquainted with LeBow College of Business. (Watch a "Business Casual" video featuring two BLC freshmen as the move into the dorm)
Drexel LeBow also welcomes 156 full-time transfer students, and 12 new faculty members to the College this year.