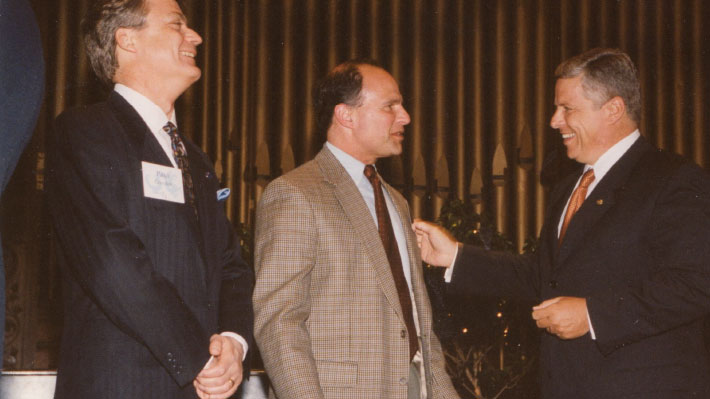 MY B&E/C&E Story: Scott Miller '74
I grew up rather modestly in Philadelphia, attending its public schools; I graduated from the Central High School. I spent my first year at Drexel in the engineering school. Much to my frustration, I soon learned that my interests could not be met by just that curriculum.
My success in academics really took off once I was able to incorporate business materials into my studies. The initial co-op job was with a general building contractor, owned and operated by a Drexel alum. This experience sparked my interest in that field and allows for my current comfort with handling a variety of building contractors' complex and high stakes legal matters.
Without any reservation, I believe that the wide spectrum of courses required by the C&E program allowed me to stretch my interests.
I was the head of the Biddle Law Society in my senior year. After graduating from Temple Law School and serving as a judicial law clerk, I was pleased to teach an 8 am (ouch!) undergrad business law course at Drexel. A high point was when a few of the students – they're always the better ones – asked me to join them for a round of golf! I have also served as a past member of the University's Alumni Board of Governors.
Scott Miller, Attorney Miller Legal Services
What's Your B&E/C&E Story? Join us for Business and Engineering's 90th Anniversary Celebration May 2 | 11:30 am to 1 pm Register