My B&E/C&E Story: Stuart Magloff '83
VP of Supply Chain Planning and Systems, Johnson & Johnson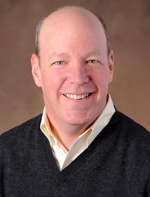 Stuart Magloff's first experience in supply chain management was through his Drexel Co-op at McNeil Consumer Products in Fort Washington, Pa. Now, 35 years later, he's serving as Johnson & Johnson's VP of Supply Chain Planning and Systems, where he has responsibility for the corporation's global planning processes – including demand forecasting, sales and operations planning and inventory management.
"Our biggest challenge from a planning perspective is that J&J is a very decentralized corporation, with more than 200 operating companies around the globe and 3,000 employees working in the planning space." With improving technologies and the rise of big data, Magloff says, "these processes have evolved in market-specific ways. Now, we are working to achieve better end-to-end supply chain outcomes by standardizing planning processes across the corporation, which will allow us to better forecast needed inventory to satisfy consumers around the globe."
Magloff says that while supply chain management is a business function, "it requires analytical skills and 'engineering' thinking. The different phases of the supply chain model – plan, make, source and deliver – may require different degrees of technical aptitude, but the B&E program provides the right mindset and foundation to move into this type of professional role.
"The Commerce & Engineering (now called Business & Engineering) curriculum paved the way for my interest in supply chain management. And my co-op experience helped me land a role in a company that matched my personal growth aspirations, as well as a company in the healthcare space which is both rewarding and great to work for: We meet the needs of patients and provide products that benefit them."
Specifically, Magloff says the higher degree of math required by his engineering courses really helped to provide a critical thinking foundation that has been a great asset in his career.
Magloff points out that his department (as well as other departments at J&J) recruits co-ops from Drexel. Johnson & Johnson also recruits recent graduates for its Global Operations Leadership Development Program (GOLD) – a two-year accelerated development program where participants get to experience various functions within J&J and its supply chain in a broader perspective to get a better understanding of how the company works before they go on official assignment.