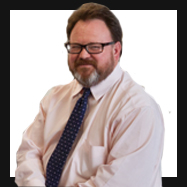 According to a recent article in The Wall Street Journal, "88 percent of mutual-fund managers failed to beat their large-cap benchmarks in 2014. Nonetheless, a cluster of savvy growth-stock managers were able not only to beat their peers but trounce the index as well, seeking out and investing in companies with low valuations and strong and improving earnings."
The article goes on to reveal the winning strategies of the two funds that took top honors in The Wall Street Journal's Winners' Circle contest of the best actively managed stock funds — both run by Drexel LeBow alumni.
The first-place finishing fund, Glenmede Large Cap Growth Fund, is run by Vladimir de Vassal '82, MBA '87. According to WSJ, "The Glenmede fund, with about $875 million in assets, posted a return of 20 percent for the 12 months ended Dec. 31, 2014, more than six full percentage points ahead of the 13.7 percent gain recorded by the S&P 500 index, with dividends."
Coming in a very close second was PNC Large Cap Growth, which has $71.2 million in assets and recorded a 19.5 percent gain during 2014. Doug Roman MS '92 is managing director and lead portfolio manager for the fund, and Mark Batty '84, MS '89 is co-portfolio manager. More Drexel alums on the team include Joe Jordan '78 and Michael Coleman '11. The team also employs Drexel LeBow co-op students.
Roman says for both of the top two performing mutual funds nationwide to be run by Drexel alumni is "quite the statistical improbability." There are more than 5,000 of these types of funds in the U.S.
Read the WSJ article, "Secrets of the Year's No. 1 Stock Fund"