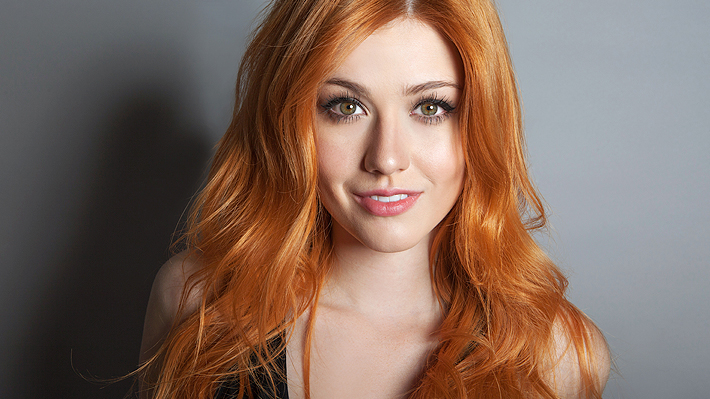 The Business of Being a Television Star
Whether appearing on television, film or stage, Katherine McNamara has found that some aspects of her acting career look deceptively like a career in business. Every time she auditions, she's marketing her acting talents, and every public appearance is an opportunity to craft and define her personal brand.
A professional actor since the age of 10, Katherine has experienced steady success as she's consistently landed bigger, higher profile roles with each project. But she's quick to point out that her accomplishments have come as a result of hard work and an education that expanded her expertise beyond the acting craft. Katherine credits the BSBA she earned online from Drexel LeBow with enabling her to not only understand the contracts and financial documents that come along with each new role, but to take an active role in managing her career. "My attorneys always chuckle because I am one of their only clients who actually reads their contracts extensively and asks questions," she says.
Finding time to fit a college degree into a schedule packed with appearances on Broadway and roles in movies and on television wasn't easy. Katherine cites the flexibility of online learning with helping her achieve her goals. "I am a huge proponent of online learning," she says. "The flexibility has served me well with my insane schedule. If I get home from set at midnight, I can still go through a lecture or two whenever I can squeeze it in."
Since graduating in 2013, Katherine's schedule hasn't gotten any less hectic, but the need for her to be her own personal marketing team has only increased. "In the age of social media, [actors] are constantly doing our own marketing…from day one of production until the day the final episode airs and beyond," she explains. "I basically run a small business that sells my services as an actor as well as my image as a brand."
The job only gets more complex as Katherine's "small business" grows with new roles and endeavors. She's currently starring in Shadowhunters, a new series that appears on the Freeform (formerly ABC Family) cable channel. The show is based on The Mortal Instruments, a popular series of fantasy books, and stars Katherine as Clary Fray, the story's shadow-hunting heroine. It's one of her biggest roles yet, but she's already planning the next step and direction for her career.
The future is bright and already busy for Katherine. She's currently working on the launch to her music career as she prepares to release her first songs. A release date has yet to be set, but she's hopeful that something will be available in the next few months. She's also a part of the Maze Runner franchise and is looking forward to starting shooting for the upcoming third film.
For more information on Katherine and her projects, please visit her IMDb page or follow her on Twitter.