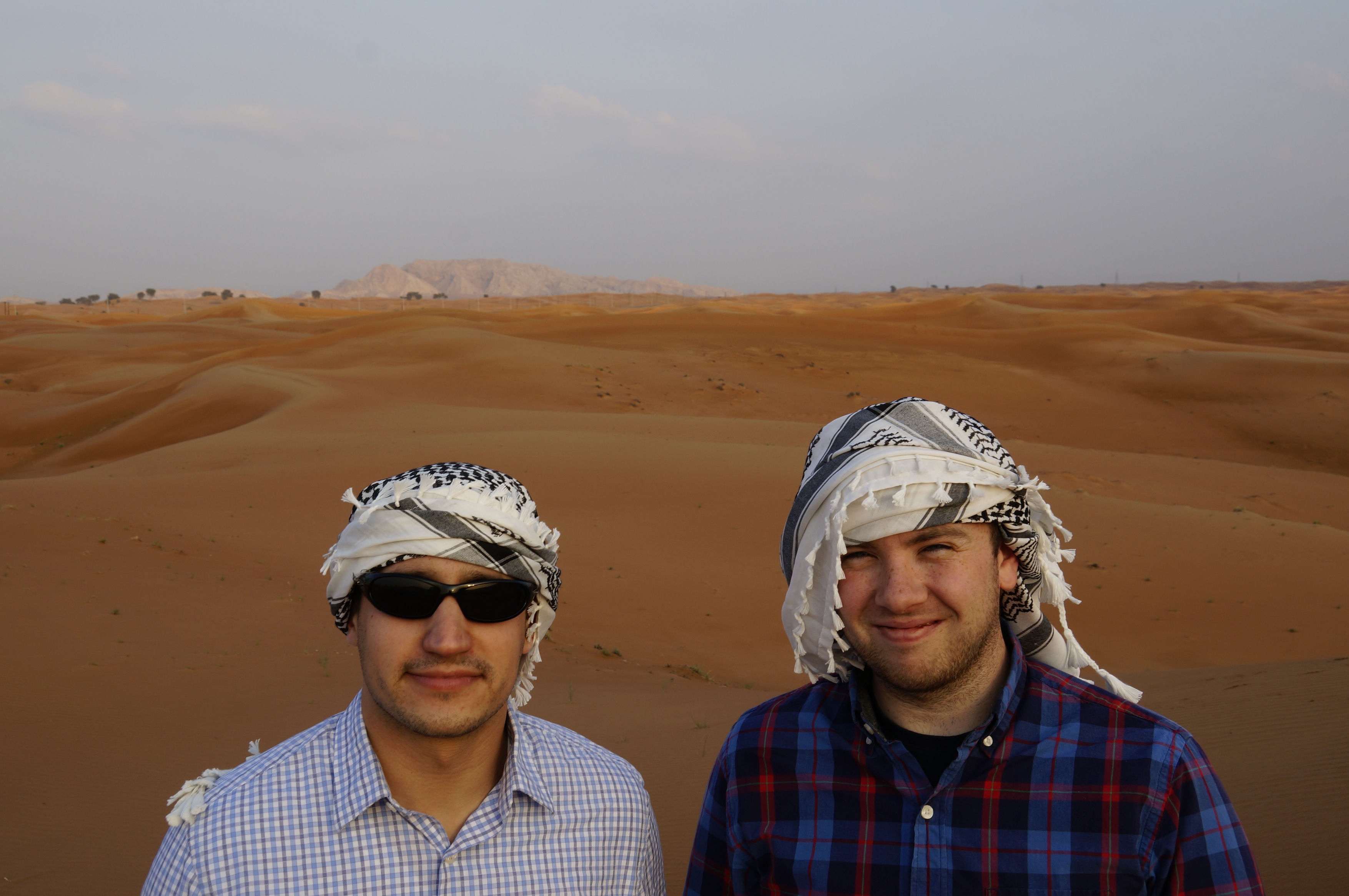 Spring Break in the Desert
Everyone knows college students love to go on spring break in tropical locales like Miami, Cancun or …. Dubai?
Yes, Dubai! In seek of adventure, LeBow MBA students Kyle Earthman and Anthony Wisniewski eschewed more typical spring break haunts and went to Dubai (located in the United Arab Emirates) during Drexel University's spring break last month.
There, they partook in amusements such as indoor snowboarding (Ski Dubai), skydiving onto a manmade island (Skydive Dubai), sightseeing and a safari tour via camelback.
"Dubai is a one-of-a-kind city," says Wisniewski. "I have always been fascinated by the infrastructure, the culture, the food and the attractions."
Asked to describe Dubai in one sentence, Earthman called it the "perfect dichotomy of extreme opulence and wealth, grounded by a strong sense of Arabic and Muslim tradition."
Both cite the spicy chicken shawarma they ate in Old Dubai as their most memorable culinary experience there.
Dubai beat out some stiff competition – the pair had compiled a list of amazing places they'd like to visit which included Fiji, Thailand and Tokyo. They say there was virtually no language barrier as most of the people (and signs) in Dubai are bilingual, in Arabic and English.
Technically, Earthman and Wisniewski were celebrating finishing the MBA program after winter term and the fact that both landed great new positions: Wisniewski just started working as a program manager at World Sales Solutions – a certified SAP partner. Earthman recently began his new job as an assistant project manager at Toll Brothers.