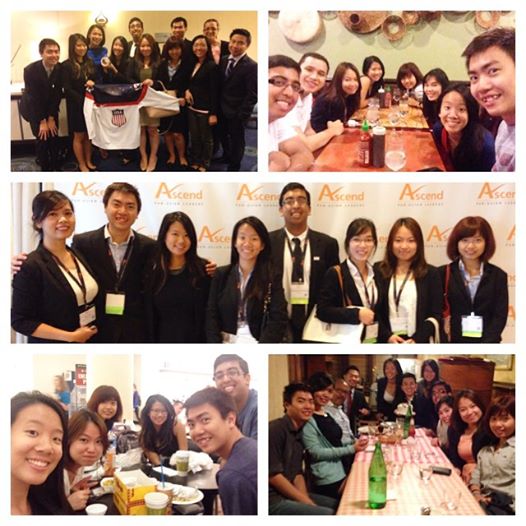 Summer is Conference Time
The summer term allows time for faculty and students to attend various professional conferences and annual meetings. For the faculty, the American Accounting Association (AAA) hosted the annual meeting in Atlanta, GA. The theme of this year's conference was "Globalization & Perspectives." Globalization is today's reality and a key feature of our future. Globalization affects all of accounting academe, regardless of where you live, work and learn; and regardless of what you teach or the type of scholarship you do. Continuing to become more global means embracing varied perspectives, and having global impact and reach for our teaching, research and service to the profession.
Beta Alpha Psi also hosted the national conference in Atlanta, GA, which included a trip to see the Atlanta Braves play against the Nationals at Turner Field. Two of our Beta Alpha Psi members, Michelle Pedicone, president and Matthew Lehotay, treasurer attended the conference this year as well as Jennifer Wright, faculty advisor. Everyone secured exciting information for building our Beta Alpha Psi organization. The theme for the conference was "Leading at the Crossroads" and the two plenary speakers encouraged all students to be leaders in the organizations as well as the accounting profession.
Student members of ALPFA attended the national convention in Orlando, FL which was held within Disney's Coronado Springs resorts. Four of our ALPFA members, Andres Vivas Lopez (president), Scott Ross (advisor), Maria Clara Costa (member) and Maria Diagama (member) attended the convention. While there we had direct access to various firms, and during times of leisure, the Disney attractions. Attendance was sponsored by KPMG after Drexel was chosen as one of 24 schools to compete in the ALPFA/KPMG National Case Competition. In addition to such sponsorship, President Andres Vivas Lopez was chosen as an ALPFA National Scholarship recipient and former President Skyler Logsdon was awarded Student Leader of the Year.
The National Association of Black Accountants held this year's national convention and expo in Washington D.C. The convention included a community service at a local food bank. Yingwen Chen, vice president attended the convention this year and she gained great experience for career exploration and organization development. The theme of the conference was "Embracing the Past, Transforming for the Future" and NABA scholarship recipient representatives and NABA principals motivated students to find passion in the organization and be leaders in the world of accounting professions.
This year's Ascend national convention was hosted in Washington D.C. The Ascend team from Drexel attending the conference consisted of more than 10 people, including the executive board as well as members. The theme of the convention was "Building Connection, Building Leaders, Building Growth." Ascend Drexel attendees gained valuable lessons and advice about networking and being leaders from speeches made by inspiring speakers ranging from Big Four partners to Olympic Gold medalist Julie Chu. Moreover, Ascend Drexel was proud to honor Trang Do, who received a corporate scholarship at the convention.