Tanuja Dehne on the Role of the Board and Committees
Our first "In the Spotlight" features Tanuja Dehne, Chair of the Center for Corporate Governance. In this interview, she shares her thoughts on the contributions of boards and committees beyond fiduciary responsibilities, what to look for when recruiting directors, topic prioritization, board performance assessment and technology's impact on governance efficiency.
Q: What is the role of a Board of Directors and subsequent committees?
Tanuja: Both profit and nonprofit boards provide oversight, guidance, and input to the CEO and the management team on the operations, strategy, and vision of the organization. The fiduciary duties, including compliance, disclosure, and risk management, are fundamental to board service. But often, board members and trustees get fixated on them, which engenders a decision-making power dynamic between the board and staff that is less collaborative and strategic.
The exciting part of governance is when boardroom conversations are elevated to the generative and strategic, where directors and the management team coalesce on a shared vision and strategic direction toward sustainable and durable long-term value creation for all stakeholders. Board members then provide guidance to the management team, who ultimately execute and implement that vision.
Q: What are the qualities you look for when recruiting new board members?
Tanuja: First, you need to evaluate the expertise and skill gaps that exist on the board. Can directors advise management on strategic initiatives, industry trends, sustainability, international trade, etc.? Secondly, as a nominating/governance chair, I am looking for someone who knows themselves, can listen, share their experience and insights to galvanize the diverse perspectives in the boardroom and has the courage to disagree via robust, deliberate and constructive dialogue. That is really where the magic happens.
Q: What happens when the Board of Directors and management team disagree on decisions or a path forward?
Tanuja: That is the work. That's the discomfort. That's why we're all in it together. If the disagreement is respectful, everyone can share their voice and perspective. That conversation and healthy dialogue is the push-pull that we need in boardrooms. Sometimes, difficult disagreements result in conflicts where we might retreat to our worst selves. On a clear day, it is essential to build a collaborative board and management team culture and establish rules of engagement, so everyone is equipped when disagreements arise. Sometimes, you have to agree to disagree — but then align and get behind the decision. The board chair is critical to ensuring everyone is heard and that the group can reach a consensus and/or constructive common ground. Disagreements will happen; in fact, I would be worried if they didn't occur – that is why we should be recruiting for and embracing our differences.
Q: How do you advise CEOs on finding that right balance between asking the Board for advice and the management team running the business?
Tanuja: There should be open lines of communication between staff and the Board. Regular communication with directors collectively and individually is important to advance the work, the vision of the organization, and stakeholder value. In my experience, CEOs appreciate being able to pick up the phone to talk to their board and committee chairs for guidance on something that's happening in real time. As a director or a trustee, I appreciate it when my expertise is called upon. For example, I have been asked to advise on position descriptions for various roles, including CHRO, and have interviewed executive candidates. That's why you pick board members with different skills, backgrounds and abilities - you have someone to call on almost any topic to leverage that expertise. To be most effective and productive, it's critical for all parties to respect each other's roles and for directors and management to stay in their respective lanes.
Q: What do you think are the three most critical kind of topics and issues to focus on today?
Tanuja: Organizations have to assess what's material to their business. There should be a cadence when setting the meeting agenda with topics aligned to goals for the coming year, accountability, and measurement. That is the only way you will prioritize what gets airtime during a board meeting. Risk management, including cyber and environmental threats, always arises as a top issue. Discussing talent development and retention, succession planning, culture, and employee wellbeing in both for-profit and not-for-profit boards is critical. That holds true regardless of the industry.
For topics that don't make it on the formal board meeting agenda, impromptu email exchanges and quick phone calls help fill in the gaps. Activating your committees between meetings is a real opportunity for research, education, and learning between meetings. The committee becomes the deeper dive experts with management on the various topics. Committee reports are a way to raise topics to the board agenda effectively. The size of the board matters here because it is important to manage the director's workload. The board liaison, whether that's the corporate secretary or the chief of staff, plays a crucial role in syncing up the conversations and important topics on meeting agendas.
Q: How has technology impacted board efficiency? Is there any particular technology that you've found helpful or that you would recommend to other people?
Tanuja: When I was a corporate secretary and in-house counsel in the early 2000's, it was a major initiative to introduce and set up software like many of us now use. There was a significant culture shift when we no longer had to physically mail out giant board books before meetings. I've seen almost all organizations move in this direction. There are many ways to continue tapping into the technology of various software offerings. Today, we use pre-populated D&O questionnaires with data from the previous year. This is a tremendous time savings in research and keeping track of data for directors, management, and the assistant general counsel. Using software to facilitate the e-signatures for unanimous consent and other operations of the Board is so much more effective. We expect directors and trustees to do their homework before meetings by sending pre-reading documents, so the meeting time is spent on valuable discussion rather than readout reporting. The responsibility is on management to provide the materials in a timely manner and intentionally use the time together. Software and technology can help facilitate this.
I am an advocate of in-person board meetings because you can build stronger relationships and trust among your directors. While nothing can replace being in the same room, COVID was a game changer for using virtual technology like Zoom, Teams and webinars. It allows us to have more meetings between meetings — while still reading body language and requiring 100% engagement. I have seen for-profit companies shift board meetings to a hybrid schedule of some virtual and some in-person meetings because it is easier to schedule, more efficient, and more cost-effective. The nonprofit boards I serve tend to be in the local area, so our meetings are usually in-person, but we have held Zoom meetings in the evenings to resolve matters together. I think we have found the best of both worlds.
Q: There's a lot in the news about how boards rate their performance. Are there benchmarks or metrics that you use to evaluate Board effectiveness?
Tanuja: I am gratified that board evaluations and the scaffolding around them have strengthened over the years. When I started my legal career, I prepared all these evaluation documents. It was a checkbox exercise and often a self-congratulatory process. The process and outcomes have improved with peer evaluations, more open-ended questions, and interviews. As chair of nominating/governance committees, I have eliminated the numeric rating systems and developed open-ended questions that the entire board, committees, and individuals complete. In addition to the standard questions, they can comment on their fellow directors, themselves, board culture and technology. Then, we conduct one-on-one interviews about goal setting and metrics. I've seen this in some not-for-profit boards also. These reviews can be facilitated by the board chair, nom/gov chair, or outside parties, such as law firms, corporate governance organizations, or other consultants. It is essential to have regular conversations about board succession planning and performance management. Otherwise, you inculcate in the culture that board positions are essentially tenure-track positions for life. Managing the challenging personnel conversation of director performance seldom seemed to happen, but I have seen that change for the better in the last decade.
Q: What are your thoughts on paid board positions?
Tanuja: Board compensation is a hot topic. Corporate directors are chosen for their industry expertise and are paid handsomely for their roles. For public companies, half or more of the Board compensation is often in stock. That is a good thing because directors have a stake in the game. As directors, we have work to do on board succession planning, performance management, and strengthening boardroom culture to ensure we are creating the conditions that activate the diverse perspectives and experiences in the boardroom. More work is needed on compensation, metrics, and milestones for directors. Term limiting mechanisms and board performance management, such as annual evaluations, can be very effective if implemented. In some cases, director compensation is becoming a disincentive for folks who never want to leave their positions. Without enforcing mechanisms for board succession, these potential golden handcuffs limit diverse perspectives, experiences, and conversations in the boardroom, which can, in turn, be detrimental to long-term stakeholder value.
The goal of the nonprofit is to serve the community, the mission and the vision. Fundraising and development dollars are to be invested in the community and not for overhead compensation for board and trustee positions. Trustee volunteers who are incentivized by their passion and commitment to a nonprofit's vision and mission can be powerful allies for an organization.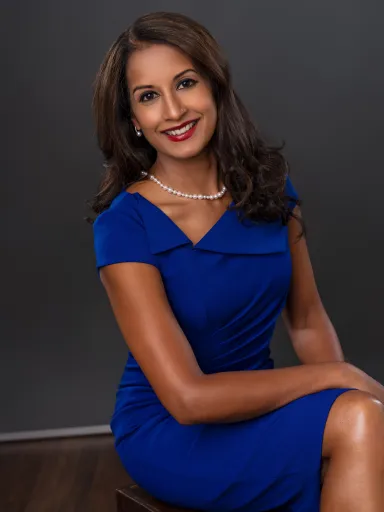 Tanuja Dehne is President and CEO of the Geraldine R. Dodge Foundation and has served on four public company boards and several non-profit boards.