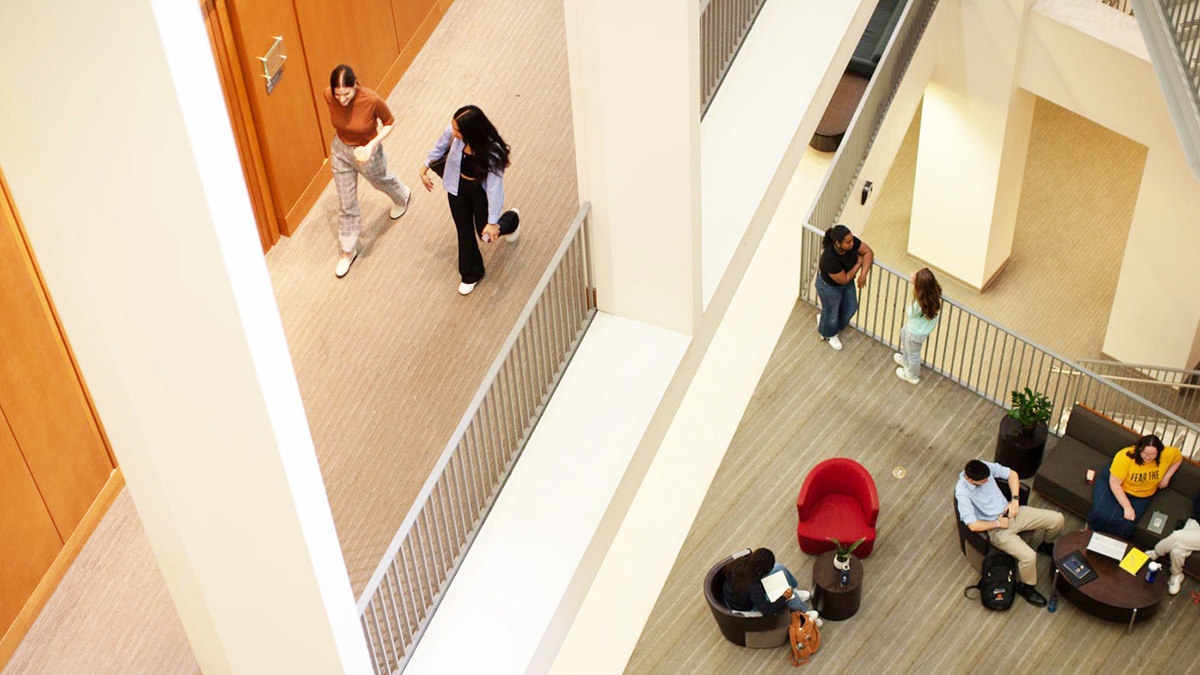 Welcoming New Faculty Members to the LeBow Community
Across numerous departments and disciplines, new tenure-track and clinical faculty have joined LeBow since the start of the 2022-23 academic year. These new faculty members boast impressive backgrounds, with a wide range of experience in both academia and industry, including roles in accounting, consulting, finance, law, nonprofit and medical technology. Look for them around GHall during fall term and welcome them to the LeBow community!
Department of Accounting
Ruiting (Dan) Dai, PhD
Assistant Professor
Ruiting's research interests include financial reporting and regulation, ESG and labor economics in the capital markets. He received a PhD of accounting from Yale University and a Master of Accounting degree from The Ohio State University, a Master of Public Policy from The University of Chicago and a bachelor's degree in economics from Huazhong University of Science and Technology. He also worked as an auditor for KPMG from 2012 to 2013.
Jithu (JT) Thazhathel '12, MBA '19
Assistant Clinical Professor
JT has been an adjunct professor at LeBow since 2015 teaching several courses. He has over 13 years of professional experience in various accounting, finance and analytics roles at BlackRock, DuPont, Penn Medicine and the University of Pennsylvania. He is also a "Double Dragon," as he holds a BS in Accounting from LeBow as well as an MBA in Finance. His interests include analytics, data visualization and process automation.
Department of Decision Sciences and MIS
Oliver Schaer, PhD
Assistant Professor
Oliver joined LeBow following post-doctoral studies at the Darden School of Business at the University of Virginia. His research is in business forecasting. Much of his work is focused on new product forecasting and how to leverage user-generated content for demand planning. Prior to his PhD at Lancaster University in the United Kingdom, Oliver worked in industry for a global medtech company in Switzerland.
Department of Finance
Chuck Fang, PhD
Assistant Professor
Chuck comes to LeBow after receiving his PhD in Finance from the Wharton School of the University of Pennsylvania. His research interests include credit markets, financial institutions, monetary policy and financial innovations. Before his doctoral studies, Chuck worked at the Federal Reserve Bank of Boston and obtained his bachelor's degrees from the University of California, Berkeley.
Department of Legal Studies
Leslie Kramer, JD
Assistant Clinical Professor
Leslie joined LeBow in September 2022 after working in the legal field for over 20 years. After obtaining her JD from Brooklyn Law School, Leslie worked for the Honorable Russell Nigro of the Pennsylvania Supreme Court, drafting opinions and reports on cases seeking review before the Court. She then joined the litigation department of the Philadelphia law firm, Hangley Aronchick Segal Pudlin & Schiller, where she was involved in a wide variety of cases for several years. In 2011, Leslie became a law clerk for the United States Magistrate Judge, Timothy Rice, of the U.S. District Court for the Eastern District of Pennsylvania. While there, she also taught as an adjunct professor at Temple University's Fox School of Business and was a supervisor of the Reentry Court Law Clinic, through which Philadelphia law students provided legal assistance to persons reentering society after serving time in federal prison.
Department of Management
Liza Barnes, PhD
Assistant Professor
Liza Barnes comes to LeBow from the University of Colorado's Leeds School of Business where she received a PhD in organizational behavior. Prior to that, she worked in healthcare consulting and client operations. Her research focuses on understanding the complexities and challenges of relationships at work and how work relationships are impacted by critical life events.
Snehal Hora, PhD
Assistant Professor
Snehal received her PhD in Organizational Behavior and Human Resources from the University at Buffalo. She is an Organizational Behavior scholar with broad interest in the intersection of creativity and diversity in the workplace. Her research examines the nuances of gender's impact on creativity, and the work experience of immigrants, especially their creative pursuits. Unpacking the unique experiences of underrepresented minorities at work, her research focuses on providing organizational solutions to create parity in opportunity, experience and assessment of all employees, irrespective of distinguishing attributes.
Seojin Kim, PhD
Assistant Professor
Seojin received her PhD in Strategy and Entrepreneurship from the University of Maryland's Robert H. Smith School of Business. Prior to joining LeBow, she spent two years as a postdoctoral associate at UMD Smith School's Ed Snider Center for Enterprise and Markets. Her research interests center on industry emergence, firm capabilities and entrepreneurial strategies.
Department of Marketing
Gil Peleg, PhD
Assistant Clinical Professor
Gil joins LeBow after teaching for the past four years at Sy Syms School of Business at Yeshiva University. He is fascinated by the nonprofit sector and his research, teaching and professional interests are focused there, along with his PhD from Ben-Gurion University of the Negev. With his husband, he initiated a special task force for helping LGBTQA+ members and their families in Israel and led it for over a decade. As his experience growing up in a small kibbutz in Israel integrated community into his DNA, he is excited to join the Drexel community!