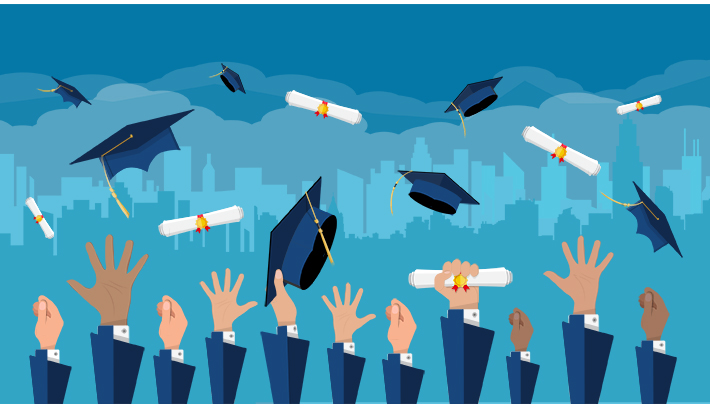 When Is the Best Time to Get Your MBA Degree?
Drexel LeBow offers a customizable MBA and specialized master's programs, available in full-time and part-time plan of study options. Learn more about our graduate programs today.
There is no perfect time to get an MBA, but the best time is whenever you are ready. That may be when you've hit a career plateau, when you are ready to make a career pivot, or right after completing your undergraduate degree. An MBA is one of the most versatile graduate degrees available.
An MBA can help you develop a unique and strategic outlook when analyzing complex problems. The program will provide a general business acumen while allowing you to explore the area of business that interests you most. If you're looking to make an impact on your industry, this degree may be the right choice for you.
The Benefits of Pursuing Your MBA Degree Early
Pursuing an MBA earlier in your career can give you the advantage and extra edge you need when entering the job market. Pursuing your MBA directly after your undergraduate studies or a few years of professional experience may be ideal as you aren't unfamiliar with the regimen of full-time study. The vital skills the MBA degree will help you develop can give you a head start in reaching your professional goals.
Drexel LeBow's customizable MBA degree allows you to take a deeper dive into a given area of study. Our dedicated career services team can help you identify your professional career goals and even support your job search in addition to providing academic support.
When Is the Right Time to Pursue an MBA?
If you're trying to figure out the right time to pursue your MBA degree, here are a few considerations to keep in mind:
MBA Prerequisites
If you're preparing to apply for an MBA program, understanding what will be required in the application process may help. A high GMAT score can provide you with more options when selecting a program, as can strong recommendations. The Drexel GMAT Prep Course is a great way to prepare for the test.
Your Schedule and Delivery Options
When considering an MBA, assessing your scheduling and delivery needs can be the first step to selecting the right program for you. Earning an MBA without work experience will help shape you into the kind of employee you want to be. You will be able to learn valuable leadership skills and a specialized skillset you can immediately use in the workplace. Earning a degree while working full time will allow you to grow your professional network and build upon skills you have already developed. The network of professionals you connect with in class can also work as a valuable resource as your career moves forward.
The Drexel LeBow MBA's customizable plan of study promotes learning in a variety of environments and formats, taking the guesswork out of fitting an MBA into your busy schedule. With three-day residency courses that provide 10 weeks of education and online course options, you can earn your degree at your convenience.
Your MBA Career Objectives
Regardless of what point in your career you decide to pursue an MBA, there are many ways the degree can help you reach your goals. A highly customizable MBA degree program such as LeBow's can help you develop the skills you need to make an impact in any industry. Our focus on experiential learning at every level encourages you to not only develop these skills but to also apply what you learn in the classroom to real-world business solutions.
An example of these skills include:
Understanding Financing and Capital Investments: Comprehensively understand financial markets, investments, reporting, and analysis
Applied Business Analytics: You'll use data in all sorts of amazing ways to change the world
Leadership and Team Participation: Understand what drives you and how you can motivate others to share your vision, ideas, and goals
Effective Communication Skills: Skilled marketers require exceptional personal communication skills