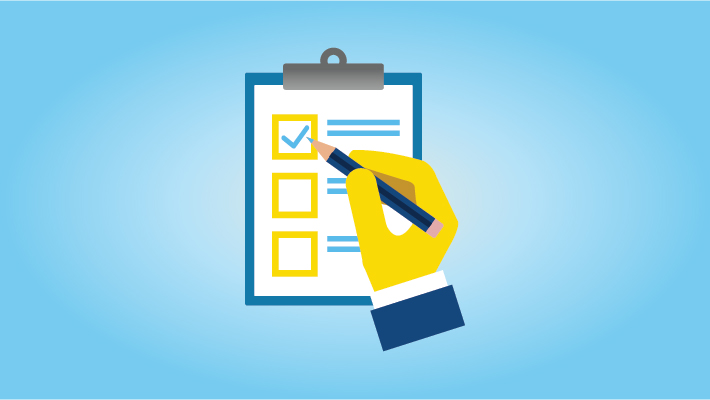 6 Insider Tips for Completing Your Grad School Application
Drexel LeBow offers a customizable MBA and specialized master's programs, available in full-time and part-time plan of study options. Learn more about our graduate programs today.
You've narrowed down your top schools of interest and are ready to apply to your graduate program. You may be understandably eager to move forward, but first, consider these six tips from our graduate admissions advisors.
1. Show off with your resume.
Your resume is an opportunity to highlight your professional achievements and the experiences that would make you an ideal fit for the program. It should showcase your different professional roles, as well as your specific job duties and any major projects for each role. Quantify your achievements to show the scope of each project whenever possible.
2. Be goal-oriented in your personal essay.
The personal essay is your opportunity to explain why you are interested in the degree of your choice and why you would be a great fit for the program. Detail your short-term and long-term goals, and how your graduate degree – particularly from the university of your choice – will help you achieve them. Graduate business degrees are professional degrees, so it's important for the admissions committee to understand how this degree will help you take the next step in your career.
If there are any glaring problems with your application such as a low undergraduate GPA or an unexplained gap in employment on your resume, your essay is your opportunity to address this and how you overcame these obstacles.
3. Use your letters of recommendation to tell the whole story.
Two letters of recommendation are required to complete your application. Your letters of recommendation should aid in telling the full story of who you are as a person and professional. At least one letter from your current supervisor is recommended with the other coming from a colleague or supervisor from a previous position.
Make sure your references know why you are applying so they can write you an impactful letter that attests to your character, work ethic and professional goals. Submit their names early in the application process to give them plenty of time.
4. Prepare for the GMAT early.
Getting a good score on the GMAT is a crucial part of the application process. Depending on your score, you may qualify for merit-based scholarships to your program of choice. The GMAT has a minimum score of 200 and a maximum score of 800, advisors recommend aiming for at least a 570 for a competitive application to most graduate business programs.
Be sure to begin your preparation for the GMAT early. Six to eight weeks is recommended for ideal preparation time and certain universities offer GMAT prep courses to help you with test prep. Are you eligible for a GMAT/GRE Waiver? Speak with an advisor to find out the requirements.
5. Don't stress over transcripts.
Getting transcripts from your undergraduate studies can seem like a hassle, but if you prepare early you should be able to get them in by the application deadline. If you run into issues, you can submit unofficial transcripts to get the ball rolling on your application process. If admitted, you will need to submit official transcripts before classes begin to complete your package.
6. Remember your "why."
It's important to use every element of your application to tell the full story of who you are. Each aspect of the application is another opportunity to highlight how you can add to the program and use the degree to take the next step in your career.
Remember, the application process is not just about academic preparation or professional success; it's also about finding the right mutual fit for the student and the program.
If you have any additional questions about the application process, feel free to reach out to one of our admissions advisors or schedule a one-on-one session.