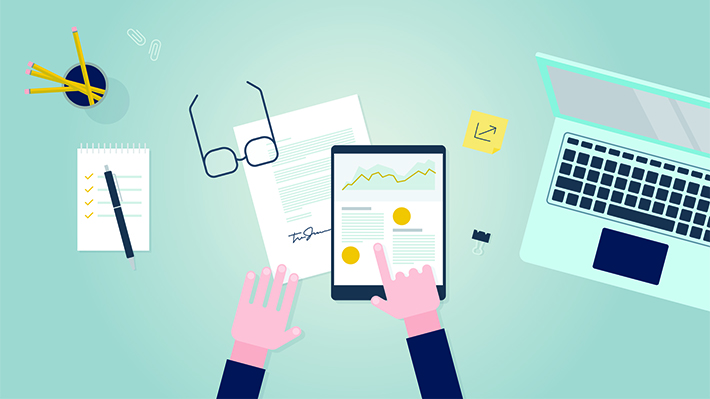 Five Tips for Writing a Winning Statement of Purpose for MBA and MS Programs
Drexel LeBow offers a customizable MBA and specialized master's programs, available in full-time and part-time plan of study options. Learn more about our graduate programs today.
Your statement of purpose for your graduate business application is your opportunity to tell your story. While your test scores, transcripts and resume highlight what you can do, your statement of purpose displays who you are by sharing the key experiences that led you to pursue the program and providing a better sense of your professional goals.
By using your statement of purpose or personal essay to hit these major points, you can give the admissions committee a better understanding of your background and interests and how they align with your graduate program of choice.
Use your statement of purpose to explain your "why"
Why are you interested in the program? How will this degree help you achieve your career goals? Use these questions to frame your statement of purpose. Answering these questions in full detail allows the admissions committee to get a better understanding of your background and how this degree will help you take the next step in your career.
Highlight the experiences that led you to want to pursue this degree and what skills you wish to develop by completing the program. Share with the committee what these specific skills will help you accomplish by detailing how they will help you reach specific short-term and long-term goals. Selecting specific courses you're excited about and sharing how these experiences and skills will propel your career showcases your abilities and how you will benefit from the program.
Discuss your background and interests
Your statement of purpose is your opportunity to shine. Who are you? Why would you be a great addition to the program? Sharing everything from exciting projects that you've worked on professionally to volunteer experience can help give a better picture of who you are, your interests and how you will perform as a student.
It's important to make the connection between the program and your interests and experience. The application process is not just about academic preparation or professional success; it's also about finding the right mutual fit for the student and the program.
Address any major issues with your application
Beyond highlighting the mutual fit, your statement of purpose is your opportunity to address any issues the admissions committee may find with your application. Low GPA? Tell the committee why. Did you have some troubles with the GMAT? Highlight your quantitative skills in another way. Is there a gap in your employment? Explain why and what skills you worked to develop during that time. Many individuals face various struggles during their academic and professional careers – but you need to provide context to answer these dangling questions and help your application stand out.
Keep your statement of purpose short, simple and effective
While you want to be sure you're effectively answering these questions in your statement of purpose, it's important to make sure your statement of purpose or essay is well-organized and concise. Try to keep your essay under two pages with 500 to 700 words being a good rule of thumb, unless otherwise specified.
Get the help you need to complete your application
Do you have additional questions about the application process? Speak with an advisor or send additional questions to lebowgrad@drexel.edu.