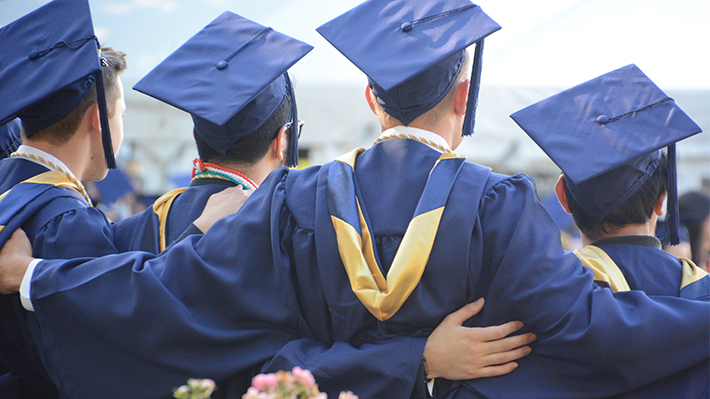 How to Get an MBA and Advance Your Career
Drexel LeBow offers a customizable MBA and specialized master's programs, available in full-time and part-time plan of study options. Learn more about our graduate programs today.
Regardless of your professional background, pursuing an MBA degree can be a great way to advance in your career. Designed for those looking to pursue management positions, an MBA will provide you with the analytical skills and business acumen required to maintain top positions in any company. With customizable plans of study and specialization options, you can build the MBA program that will help you reach your specific career goals.
What is an MBA Degree?
An MBA is a graduate degree program designed to prepare students for the unique challenges they will face in today's business world. Drexel LeBow's MBA degree program provides the overall training necessary to excel in business while also allowing for specialized training through concentrations, graduate minors, and dual degree programs.
Whether you are looking to earn an MBA with a concentration in finance or marketing, or are looking to pair your MBA with one of our other master's programs, getting your MBA will help you reach new levels in your career pursuits.
What are the Challenges of Earning an MBA?
While getting an MBA can be rewarding, pursuing a higher degree at any stage of your life can be challenging. Working with an advisor to find a way to customize your plan of study can be the catalyst to making the program work for you.
Earning an MBA on Busy Schedule or Working Full Time
Earning an MBA with a full-time job can require some adjustments. From managing your commute to campus to carving out time to study, getting your degree and staying on top of everything else can feel like a balancing act.
LeBow offers part-time and online degree options for the busy professional in your shoes. Whether you are studying on campus or from the comfort of your home, we can help you identify a degree program and options that will work with your schedule.
Make an appointment to speak with an advisor to learn how you can customize your classes to fit your lifestyle.
Earning an MBA Without Work Experience
While work experience is not required for the MBA program, it is ideal to learn more about the career field you wish to enter. LeBow's MBA consulting courses, case competitions, and international residencies allow you to gain the experience necessary to know how to apply your skills in the real world.
To learn more about our experiential learning opportunities contact Kate Sonstein via email at cas573@drexel.edu.
Requirements to Get into an MBA Program
When you are considering MBA programs, you should start by looking at the admission requirements of the programs you are interested in. Most programs have commonalities in their admission requirements that you can follow to ensure that you get the most out of your program.
Application
Your application must be completed online and submitted. It is necessary that the application be completed before supplemental items can be assessed. All additional items can be submitted online or through mail.
Undergraduate Studies
An undergraduate degree from an accredited college or university is required prior to acceptance to the MBA program. All degrees earned internationally will be evaluated for equivalency.
While you can enter an MBA program with any undergraduate degree, it is important that your undergraduate education reflects scholarship and proper preparation for graduate studies.
Regardless of your undergraduate degree program, you can enter into an MBA program with proper preparation and study.
Standardized Test Scores
Scoring well on standardized tests is another important component of the total package you present when applying to an MBA program. Most universities will accept either GMAT or GRE scores for entry into a graduate and MBA programs.
Drexel LeBow's Admissions Committee favors a minimum GMAT test score of 570, or a combined GRE score of 310 or above.
Note that applicants to some graduate programs may petition for a GMAT waiver. Please refer to our GMAT waiver policy to determine your eligibility.
Resume
Your resume can be a great way to showcase the experiences that aren't included in your undergraduate transcript. It's great to include all relevant experience, especially experiences that showcase an interest and aptitude for what you are looking to do with your MBA. Having roughly two years of professional experience in your field can show you have been able to apply your undergraduate training and business skills in the real world.
Ensuring that your resume is well written and paints a well-rounded picture of your experience is just another way to impress the Admissions Committee and display your talent.
Letters of Recommendation
Well-written letters of recommendation from professors and professional contacts who can attest to your work ethic and skill are a great way to provide context and validity to the other components of your application.
Drexel LeBow requires two letters of recommendation with each application. Try to ensure that you are using contacts that worked closely with you and can provide key examples that attest to your character and skills.
Essay
A great essay can be the best way to share your past work experience and career goals prior to an interview. The 500-word statement should highlight your short and long-term career goals, how they tie into your professional and educational background, and why you chose LeBow College as your institution of choice.
I-20/DS-2019 (International Applicants Only)
International applicants must submit I-20/DS-2019 documents after admission and confirmation to the program. Visit drexel.edu/isss to download the I-20 application.
When is the best time to get an MBA?
The best time to get an MBA is when it is right for you. Drexel LeBow offers MBA programs that can be completed at any stage of your career.
Undergraduate students in select programs can combine their undergraduate studies with their MBA in less time thanks to our accelerated programs. These programs allow students to graduate with both degrees provided they follow program guidelines.
Professionals looking to pursue their MBA later in their career can take advantage of our part-time and online programs to work towards their degree outside of their working hours. We also offer full-time programs for professionals looking to pursue their degree full-time.
To learn more about LeBow's MBA programs, speak with an advisor or send additional questions to lebowgrad@drexel.edu.