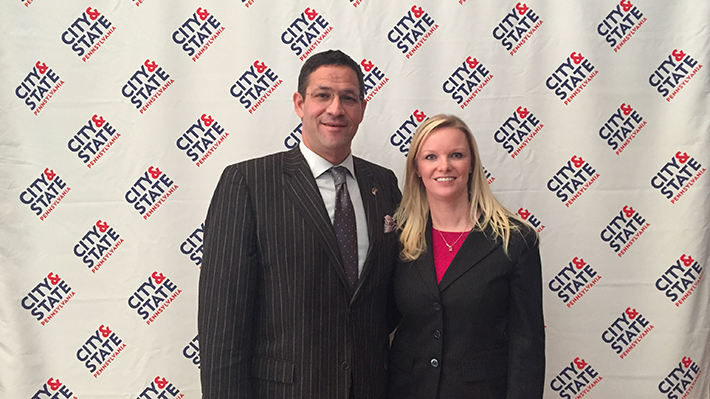 Alison Young Named Among City & State PA's Forty Under Forty
Alison Young, executive director of LeBow's Institute for Strategic Leadership (ISL), was named one of City & State PA's Forty Under Forty Rising Stars. City & State PA is a multi-media news agency that dedicates its coverage to Pennsylvania's state and local government, political and advocacy news.
ISL facilitates degrees programs, research, experiential learning and real-world connections to help students, faculty and community partners benefit from Drexel's hands-on, collaborative approach to understanding leadership trends and behaviors. Programs delivered by ISL include Leading for Change, a tuition-free fellowship for city employees; and Student Scholars for Responsible Leadership, which aims to help select students with an interest in business and politics reach their potential.
"I'm honored to be listed among such accomplished public servants and innovative entrepreneurs whose impact on Pennsylvania will be felt for years to come," says Young.
Before her arrival at Drexel LeBow, Alison worked in the West Wing as a special assistant to President George W. Bush, overseeing two federal agencies, 80,000 employees and a $2 billion federal budget.