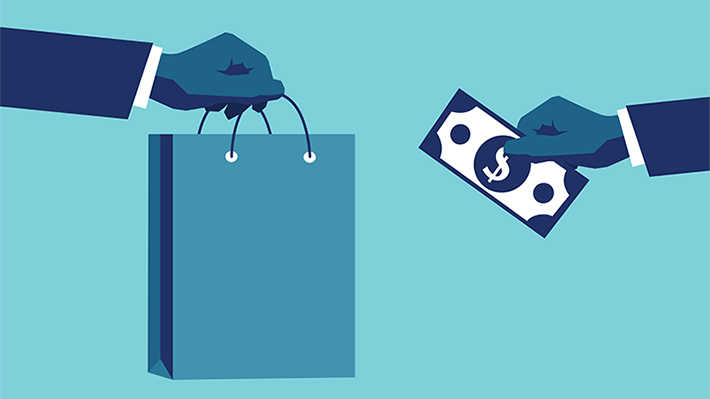 A Conversation With Kevin Whitehead, Senior Director of Supply Chain Operations at Nordstrom
November 2, 2020
To lead the transformation of supply chains into the next decade, professionals must identify the opportunities and challenges facing their supply chain processes and consider the resulting impact on the organization, its products and services, and its interactions with suppliers, customers and partners. Drexel LeBow interviews supply chain executives to learn about their roles, their current initiatives and practices, and the future direction of their organizations.
Q. What are the key priorities and functions of your role as senior director of supply chain operations at Nordstrom?
As a Supply Chain Leader at Nordstrom, there are several notable functions in my role, but the one truly critical aspect I focus on is delivering an excellent customer experience. The functions and priorities leaders exhibit that contribute to the customer promise can vary, but there are some core themes. First and foremost, we must create a safe and supportive workplace. To accomplish that we must meet these requirements: effective communication, situational assessments, problem resolution and more. Additionally, a supply chain leader needs strong business acumen, servant leadership and the ability to balance workload. Finally, it's really important to be able to grow the team and design career paths so employees see a future here and feel fulfilled.
Q. How does Nordstrom meet customer expectations through its omnichannel fulfillment process?
At Nordstrom, our focus is on serving customers no matter how they choose to shop; that includes having the right product and selection closer to customers' homes and communities by providing order pick-up, returns and services in their neighborhoods. Our supply chain enables that by ensuring the right product shows up at the right place at the right time – that's critical to the customer experience. We're focused on delivering the same quality and experience for customers regardless of if they're shopping in our store or we're delivering their purchase at their doorstep. For example, our supply chain makes sure that a customer can order something online in one of our top markets and pick it up at a Nordstrom Local neighborhood service hub the next day regardless of where that product is coming.
Q. How does Nordstrom leverage data for supply chain insights?
Leveraging good data in useable formats completely changes the landscape in terms of how we are able to operate. By leveraging everything from package speed to customer satisfaction scores, we're able to not only address existing operations, but we can also build plans and create solutions based on future need. For example, understanding the flow of demand can help us improve our staffing. It also helps us move people and products around so everything is in place for faster shipping speed – like what we do with our Nordstrom market strategy that leverages our assets of people, product and place to serve customers across a market.
Q. How has the COVID-19 pandemic impacted Nordstrom's supply chain operations and what measures has Nordstrom adopted to handle this challenge?
At the beginning of the pandemic, our first priority as a company was to protect the health and safety of our teams. There is no singular thing we can do to achieve that, but it's a collective set of actions we all need to take together every day to help keep us safe. We were fortunate to already have the capability to fulfill orders out of our stores for almost a decade now and that continued to be possible based on our safety measures and local guidelines. We then accelerated our existing plans to be able to continue to serve customers through our market strategy. In addition to fulfilling orders from our full-price stores, in April, we enabled the same feature in our Nordstrom Racks, where about 25% of nordstromrack.com units were fulfilled from. We also leveraged our existing infrastructure and resources to launch a dedicated e-commerce site for our customers in Canada with all orders fulfilled from stores there.
Q. What skills are important to have in order to build a successful career in supply chain management?
Building a successful supply chain career at Nordstrom really hinges on your ability to align to our core competencies, which are to have a strategic mindset, the ability to manage complexity, having customer centric focus and the ability to drive vision.