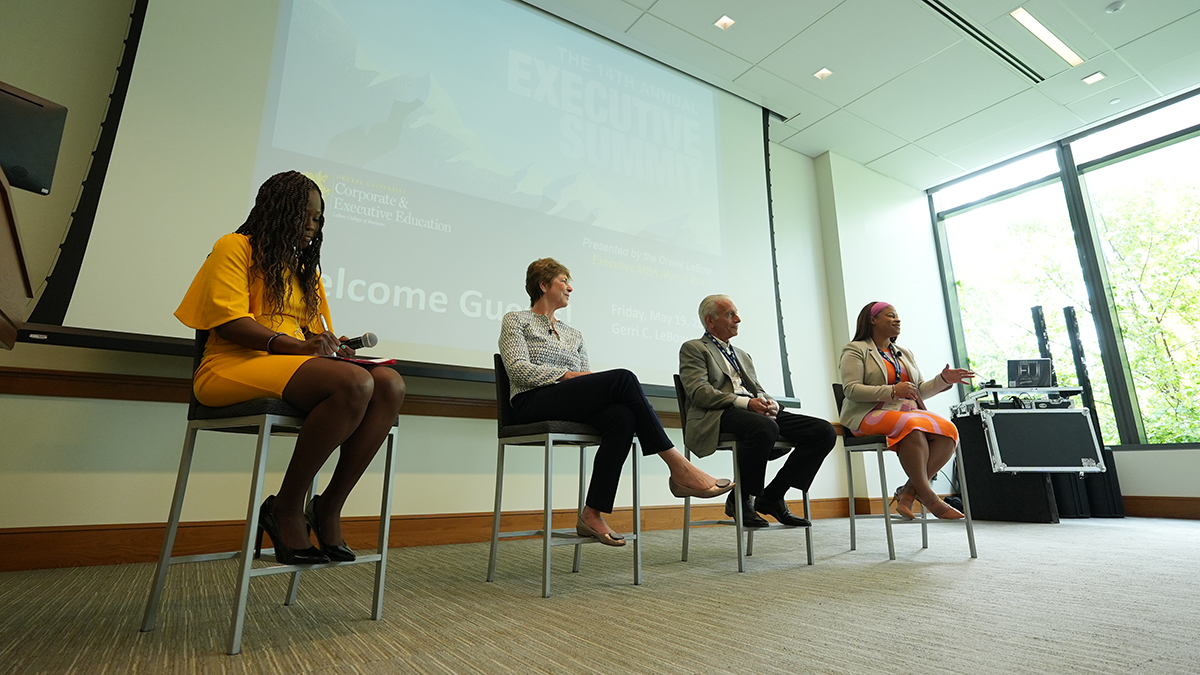 Culture and Innovation at the EMBA Executive Summit
Drexel alumni from across the University were back on campus on May 19 for the 14th Annual Executive Summit at the LeBow College of Business, presented by LeBow's Executive MBA Alumni Board.
Part of the University's alumni Weekend, the one-day seminar offered a special blend of ideas, vision and inspiration where professionals from diverse backgrounds explored leadership development topics and engaged with fellow business and thought leaders from around the country.
This year's theme was "BrandU: Culture, Innovation and You," delivered by a diverse lineup of speakers, where participants had the opportunity to take away valuable skills and resources to stay ahead of rapidly changing industries. Keynote speakers featured author, Rishad Tobaccowala, nationally known generations expert, Karen McCullough and Chairman, International Content and Operations of the Walt Disney Company, Rebecca Campbell.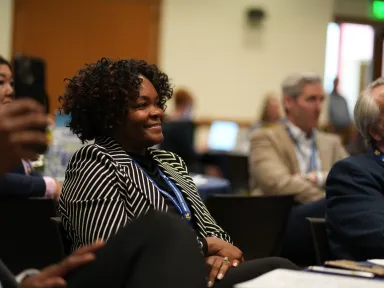 Tobaccowala's topic was "Managing Change — So It Sucks Less," insights into strategy, M&A and leadership. McCullough led "It's not Personal — It's Generational," a presentation on generational diversity in the workplace. Campbell was interviewed by Dean and R. John Chapel Jr. Dean's Chair Vibhas Madan, PhD, where she discussed her career journey, leadership and the launching of Disney+.
Additional speakers and topics included Robyn Streisand on reinventing your professional self. A panel discussion titled "How to be intentional about company culture," was moderated by Drexel alum, author and leadership coach Angela Harris. Panel members were Mindy Holman, board chair, Holman Corporation; Harry Cohen, PhD; and LaTasha Harling, director, human resources operations and diversity, equity and inclusion at Inglis.
The 14th Annual Summit was sponsored by Bristol Myers Squibb, LabWare, Holman Enterprises, Open to the Possible, Coaching and Consulting and Drexel University's Corporate and Executive Education Department.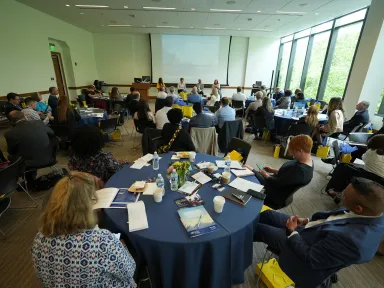 The summit also gave the Executive MBA community the opportunity to recognize the accomplishments of many of their alumni through the EMBA Alumni Awards.
This year's award winners were:
Service to Alma Mater: Toni Brock, EMBA '15
Service to the Community: Joshua Kisver '18
Service to the Profession: Adam Brophy, EMBA '15