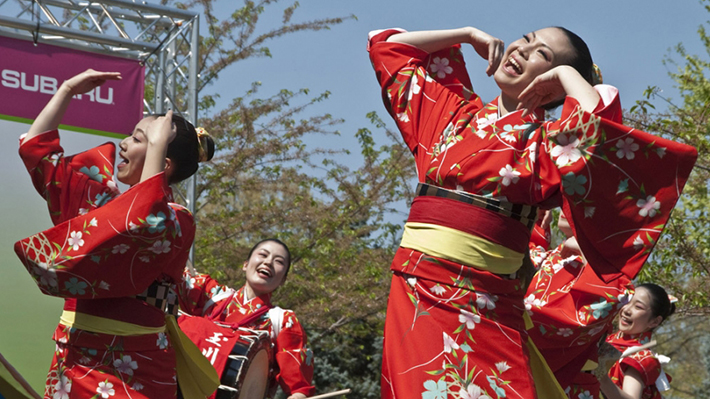 MBA Students Help Ensure Cherry Blossom Festival's Success
Each spring, Philly becomes a town of festivals celebrating everything from arts and music to food and drink. For the fifth year in a row, the Japan America Society of Greater Philadelphia asked a group of LeBow MBA students to conduct market research for its lovely and lively Subaru Cherry Blossom Festival, a celebration of the coming of spring and Japanese food and culture with 12 days of events all over the city and suburbs.
Aaron Dilliplane, assistant director of the Japan America Society, says the students' suggestions have been helpful in making sure the organization is doing all it can to make the festival enjoyable for its audience. Working under the advisement of marketing professor Lawrence Duke, PhD, the students also worked to capture the demographic of the audience in order to identify potential corporate sponsors.
For its work on behalf of the festival, the organization also listed Drexel LeBow as a sponsor.
"This has been a good relationship for us, and we really enjoyed this experience. We already have some ideas to help improve the festival for next year," Dilliplane says, including adding more activities for young children. It will also investigate expanding its social media efforts.
The students also found that the organization is doing a good job of attracting repeat visitors. This year, its return rate has improved over previous years, which helped it to achieve a new record of just over 12,000 attendees.