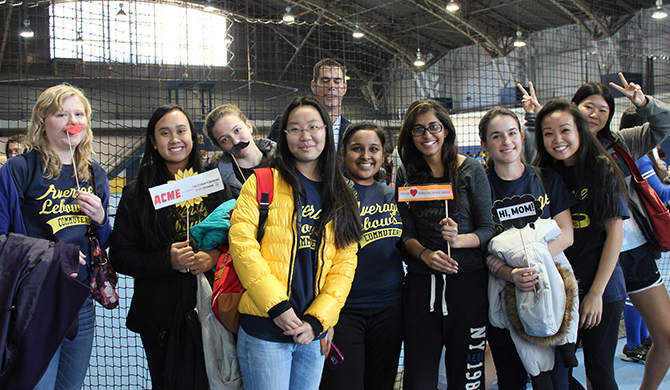 LeBow Dodgeball Tournament Supports Local Nonprofit
Last month, LeBow freshmen, peer leaders, faculty and staff came out for the second annual Freshman Dodgeball Tournament, which raised more than $2,000 to support the excellent work of local nonprofit Bringing Hope Home (BHH). BHH provides financial and emotional assistance to families affected by cancer.
The winning fundraising team, the LeBow Commuters section of UNIV 101, raised a grand total of $485. BHH treated the class to a Panera breakfast to show their appreciation.
Dean Frank Linnehan and various members of the faculty and staff came out to support the cause and to play the tournament winners, the Business Learning Community, which readily defeated the faculty and staff team.