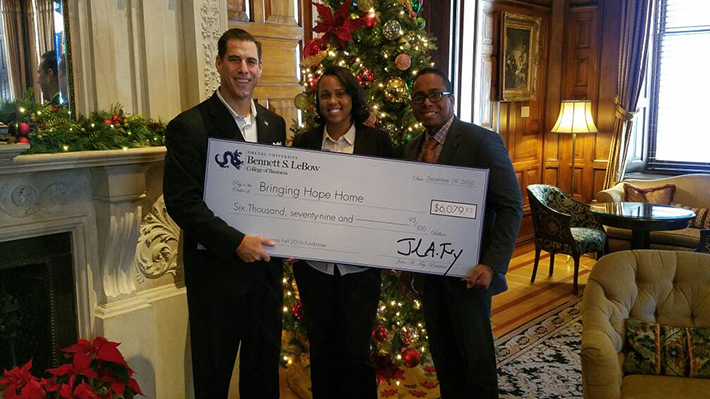 Students Raise More Than $6K for Local Charity
LeBow freshmen and first-year transfer students raised more than $6,000 for Bringing Hope Home (BHH), a local nonprofit that provides financial and emotional assistance to families affected by cancer.
The students and their peer leaders worked to raise these funds through bake sales, chocolate sales, crepe sales, online donations and a Wahoo's fundraiser as part of their UNIVB101 experience. The fund-raising project culminated with a walk-a-thon that many students participated in.
"We love Bringing Hope Home," says Brian Ellis, assistant dean for undergraduate programs. "It's a great organization that helps families stay afloat amidst a cancer diagnosis. They are really dynamic people, and we are so proud to partner with them."