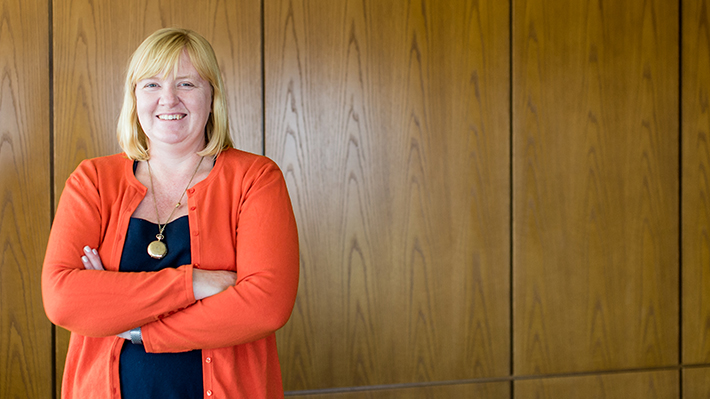 LeBow Marketing Researcher Awarded Adobe Grant
When Assistant Professor of Marketing Elea Feit read the research topics of interest for Adobe's annual University Marketing Research Awards Program, she was confident she was working on ideas that would qualify. Adobe's program, which focuses on "both theoretical and empirical solutions to problems in marketing," sought research into improving A/B testing for marketing.
Not only was Feit already developing ideas for research into A/B testing—a systematic method for comparing the performance of two different versions of a marketing communication—but she also teaches a graduate level course on the technique. With her research partner, Wharton Assistant Professor of Marketing Ron Berman, Feit submitted her research proposal: "Advanced Approaches to Planning and Analysis of A/B Tests."
The proposal was chosen and the researchers were awarded a $25,000 grant to support their proposed research. Their work will seek to improve the way A/B testing in conducted in two ways. The first is borrowed from medical statistical literature and will examine how consumers can be graded or divided into groups based on their purchasing patterns in order to provide more precise estimates of advertising sales lift.
The second is a reexamination of recommended sample sizes that A/B tests are delivered to. "People have been using old formulas that were invented in the 1930s and 1940s for agricultural experiments," Feit explains. "We are reexamining it from a decision making perspective."
In preliminary results, the research is showing that sample sizes may be able to be reduced by a factor of 10, which will save money and make marketing more efficient. Feit believes these findings could have a major impact: "I'm hopeful that this is really going to change the game for A/B testing, which has become an important component of marketing."