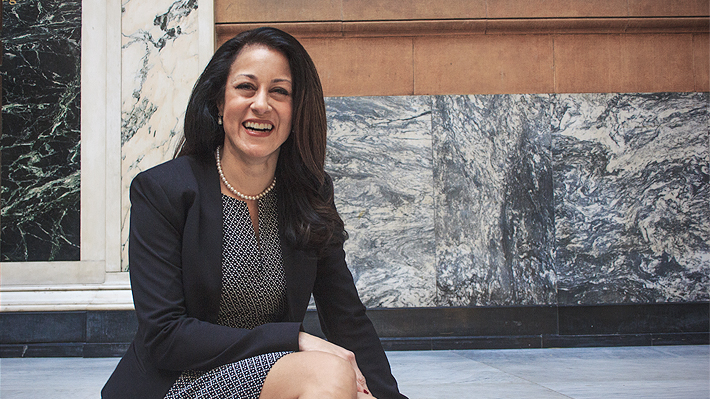 LeBow's Arredondo Named to Al Dia's Women at the Top List
Raquel Arredondo has been named among Al Dia's 2017 Women at the Top, a campaign and awards ceremony that aims to discover, honor and celebrate Latinas who demonstrate confidence, intelligence and leadership, that will inspire others.
Arredondo is assistant director of LeBow's Office of Graduate Career Services, where she combines her backgrounds in human resources and higher education to create strategic relationships across industry and disciplines to develop targeted talent pipelines for corporate partners and connect students with best-fit career opportunities.
"Throughout my career I have always felt a pull or a need to serve as a role model for young girls – I saw myself in them, first generation Latina, someone looking for a role model," says Arredondo. "One thing about Latino culture is, there is an expectation that women will get married and stay home with their children. That template didn't work for me. I wanted a career where I could make a difference in my community and be the role model that I didn't have."
She continues: "I always wanted to make sure my father's sacrifice, to leave Cuba, and emigrate to the U.S., was not done in vain. I wanted to honor that sacrifice by making him proud, making my family proud and contributing in my community."
Hernan Guaracao, founder and CEO of Al Dia, says "The Women at the Top awards seeks to acknowledge the efforts of those Latinas who, with their exceptional leadership, sustained dedication, courageous spirit and achievements have inspired all of us."
Arredondo is one of only six recipients of this new award, and will be honored at an awards ceremony on Wednesday, April 12, at the Racquet Club of Philadelphia.