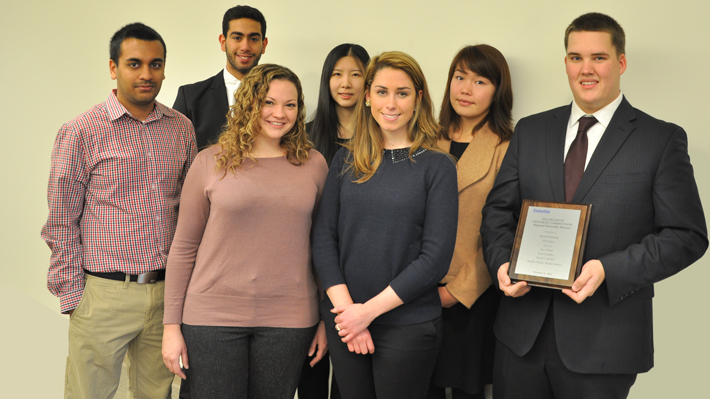 LeBow Students Place Second in Deloitte Case Competition
A team of five Drexel LeBow students received honorable mention for their efforts competing in the 2014 Deloitte FanTAXtic Regional Competition, held in New York City last month.
The 2014 Deloitte FanTAXtic Regional Competition brings students with an interest in accounting from all across the country together to compete against one another. The LeBow students placed in the top 18 teams out of more than 100 nationwide (among nine regions competing in 14 Deloitte offices).
Students Ravi Mittal, Matthew Sinclair, Walid A. Baki, Yuqi Liu and Ilona Schaeffer, all undergraduates majoring in accounting or finance, each received an honorable mention award of $200. In addition, Deloitte presented a $2,000 institutional award and recognition plaque for Drexel LeBow. Jennifer Wright CPA, assistant department head of accounting, served as the team's faculty advisor.