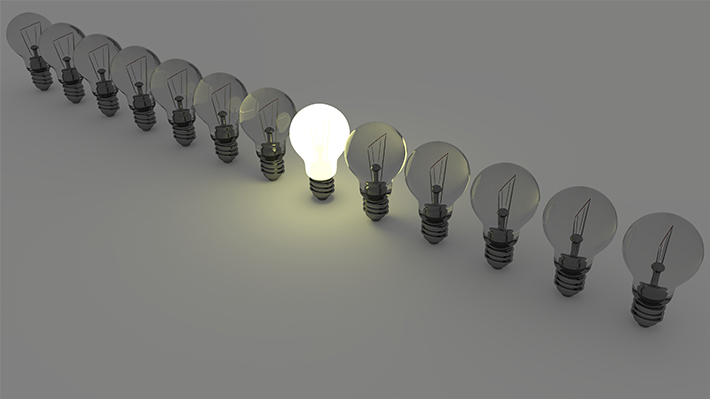 Powered by Pitches, Driven by Data: Students Shine in Business Competitions
As showcases for knowledge, business competitions provide undergraduate and graduate students with opportunities to apply skills and concepts from the classroom to real-world scenarios, often in collaboration with major companies. These events, which often span multiple academic areas and disciplines, align with Drexel's university-wide focus on experiential learning and offer opportunities for both personal development and team-based work.
In recent months, student teams have excelled in a number of competitions, both internally within LeBow and externally against teams from other universities. Here are some highlights from the winter and spring 2021 terms.
Ohio University Eastern Shark Challenge
A team of LeBow undergraduates won first place in Ohio University Eastern's Shark Challenge, a business-pitch competition styled after the popular TV show "Shark Tank." The LeBow team — Yaseen Ahmid, supply chain management & logistics, finance and business analytics; Brianna Morrison, finance; Sudhanva Murthy, accounting and finance — conducted in-depth research on water quality and local environmental and economic conditions in southeast Ohio in preparing their concept: Clean Water Solutions, a company that manufactures, distributes and installs filtration and irrigation systems. The strength of the team's concept qualified them for the finals along with a team from Ohio University-Zanesville. During final presentations on April 13, with local business leaders from Southeast Ohio serving as judges, the LeBow team's emphasis on the science behind their product and on outlining benefits to both farmers and consumers set them apart and won the judges' approval.
"Ever since we got together in February, we worked to create a sustainable and efficient project which would not only revitalize the economy in the region, but also decrease the high unemployment rate due to the pandemic," Murthy said. "The key component of all this was our team chemistry: Even though we were not able to meet in person, we worked as hard as we could and came through."
Venture Capital Investment Competition
Drexel Ventures, a student organization formed to explore the venture capital industry, received the honor of "Entrepreneurs' Choice" in the Venture Capital Investment Competition (VCIC) East Regional Finals in February 2021. The Drexel team competed against representatives from the Wharton School, University of Chicago, Carnegie Mellon University, Penn State University and Case Western Reserve University. The team conducted due diligence and valued three real early-stage startups in the networking platforms, compliance SaaS and wearable medical devices industries. The team consisted of LeBow undergraduates Noah Suleskey, finance and international business; Sean Ladely, finance and business analytics; Eliza Dragomir, economics; Nathaniel Lui, finance and business analytics; Aaron Davis, finance and entrepreneurship & innovation; Lynnette Nguyen, economics, finance and business analytics.
The students prepared for the competition by meeting with multiple startups and a dozen industry experts from companies including Stripe, 500 Startups, Susquehanna Growth Equity and Osage Venture Partners.
"Our team received such great support from Professor David Becher and the Finance department while preparing for the competition," said Nguyen.
VCIC is held annually by the University of North Carolina, with 50 undergraduate evaluating real-life venture stage investments. The competition culminates in each school's team putting together a presentation, valuation and term sheet for a panel of industry experts serving as judges.
Graduate Datathon
LeBow's Center for Business Analytics partnered with Comcast, including MS Finance alumnus Rich Crowe '06, VP Enterprise Business Intelligence and Strategic Analytics, to host its annual datathon for graduate students on February 12. The one-day virtual competition convened students across five LeBow programs who worked in teams to tackle a data-driven challenge and present their recommendations to the company. Members of the winning team — masters students Aniff Najib (economics and computer science), Alyssa Leblanc (MBA), Mengwei Kong (business analytics) and Luqing Qi (business analytics) — were awarded career and technical mentorship from Comcast for their achievement.
"Though we were grouped together randomly for the competition, we were able to exhibit great teamwork in a very short time by utilizing our different skills and backgrounds effectively," Leblanc said.
Marketing Crisis Challenge
LeBow's Office for Experiential Learning partnered with national coffee chain Saxbys to host its third annual Marketing Crisis Challenge for graduate students on March 5. Teams were tasked with crafting a response to a hypothetical scenario involving a data breach and presented their plans to a panel of judges: Raymond Smeriglio, head of partnerships & external relations at Saxbys; Russ Wilkin, VP of marketing and product at Saxbys; and Elea Feit, associate professor of marketing at LeBow. Participants included 27 students across seven graduate programs, with a team of MBA students taking first place: Sophia Boniecki, Stephen Chase, Julian Crowther, Ketan Kumar and Isabelle Shumate.
"A marketing crisis requires quick thinking and analysis," said Chase. "Our group had worked together in the past, so we knew our strengths and how to strategize and collaborate efficiently. We jumped in head-first and, a few hours later, pulled together a winning strategy."
FIC3 (Fraud and Internal Control Case Competition)
Held annually by LeBow's Department of Accounting, this year's Fraud and Internal Control Case Competition included key partnerships with the Institute of Internal Auditors' Philadelphia Chapter and Mercadien, an audit, tax and business advisory services firm based in New Jersey. Thirty students formed seven teams to solve a fraud-investigation scenario — written by Assistant Clinical Professor of Accounting Maureen Breen, PhD, with input from LeBow students Hsin Ju (Winnie) Lin, Jonathan Basciano and Samantha Morningstar — encompassing small businesses affected by a global pandemic, government loans to offset lost wages and the technological challenges of remote work.
"Along with Prof. Breen, Department Manager Jocelyn Craighead and our partners from the Institute of Internal Auditors' Philadelphia chapter were instrumental in successfully holding this year's competition in a virtual setting," said Professor of Accounting and Accounting Department head Barbara Grein, PhD.
Following the competition kickoff on February 8, the teams collaborated remotely to develop their process for investigating the case, each was paired with an external accounting industry professional as a coach. The teams gathered via Zoom on February 12 for a keynote address by Joseph G. Poluka of Philadelphia law firm Blank Rome and the announcement of a new twist in the case scenario, prompting final adjustments before presenting their recommendations to panels of judges representing more than a dozen outside firms and accounting-industry organizations. After teams revised their presentations before a second round of judging, Drexel LeBow teams secured two of the top spots, taking second and third place.
Want to learn more about experiential opportunities or case competitions at LeBow? Contact your academic or career advisor in Undergraduate Student Services or Graduate Student Services.