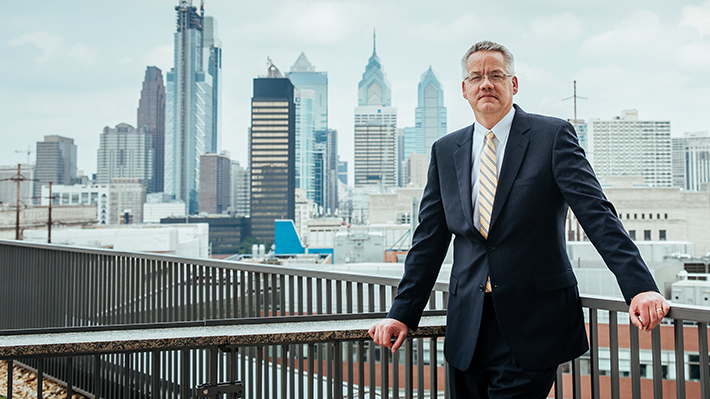 Paul Jensen Named Interim Dean; Frank Linnehan to Retire
Paul Jensen, PhD, has been named interim dean of LeBow College of Business, effective July 1. Most recently, Jensen has served as associate dean of undergraduate and graduate programs at LeBow and interim director of Drexel's Center of Hospitality and Sport Management. Dean Frank Linnehan has announced that he will retire on June 30.
"I am honored to have been asked by President John Fry and Provost Brian Blake to step into the role of interim dean of Drexel LeBow," Jensen says. "As a research focused business school at a co-op university, we are very well positioned to move forward. I look forward to working with faculty, staff and students to sustain and grow LeBow's leadership in business education and continue to put business research into practice."
Jensen joined Drexel LeBow in 1997 as an assistant professor of economics. His primary areas of research and teaching are international trade, microeconomics and managerial economics, and he has been recognized with several LeBow teaching awards. Jensen has also served as director of the LeBow PhD program, and oversees the Dornsife Office for Experiential Learning at LeBow.
Linnehan's announcement follows more than a decade of service as an exemplary Drexel professor, a stint as interim executive director of the Drexel Sacramento campus in 2011, and more than five years serving in the role of dean of the College – a period that has seen remarkable growth in programming and expanded access to learning, as well as the completion and opening of Gerri C. LeBow Hall.