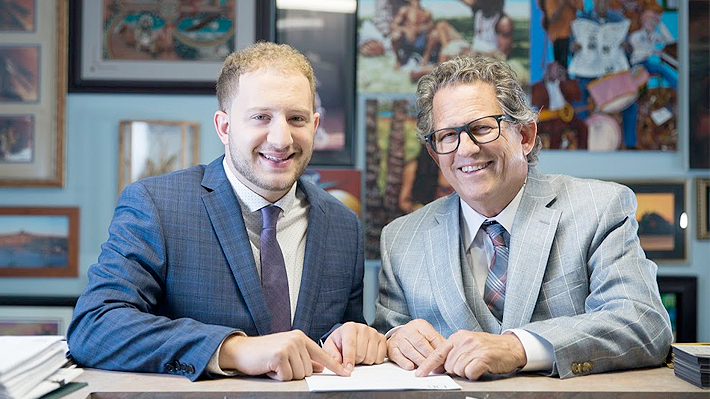 Founding the Family Startup
Kyle Babel joined the family business when he graduated from Drexel LeBow in 2014, then he founded another. Always intrigued by architecture and interior design, he embarked on a career in real estate with his father at Babel Realty in Bronx, NY. It's not an uncommon path for a recent graduate, but what sets Kyle apart is that he simultaneously joined forces with his brother to found a startup – MADE Hoops.
"All of my co-ops at Drexel took place in the sports marketing field," Kyle explains. "My brother has been involved in the basketball industry for over a decade now with a lot of experience in running events. We decided to join forces to create MADE Hoops."
MADE, which stands for Maximizing Athletes' Development & Exposure, manages events that bring together young basketball players to showcase their skills. In his role, Kyle handles the startup's social media accounts and manages staff and operations at the events. "Going forward I hope to continue to grow our social channels and build a bigger brand with more events across the country," Kyle says.
Back in the Bronx, Kyle handles real estate listings and all marketing efforts in addition to his primary role as a real estate agent. The company recently launched their first television commericals that air on Cablevision in the Bronx area.