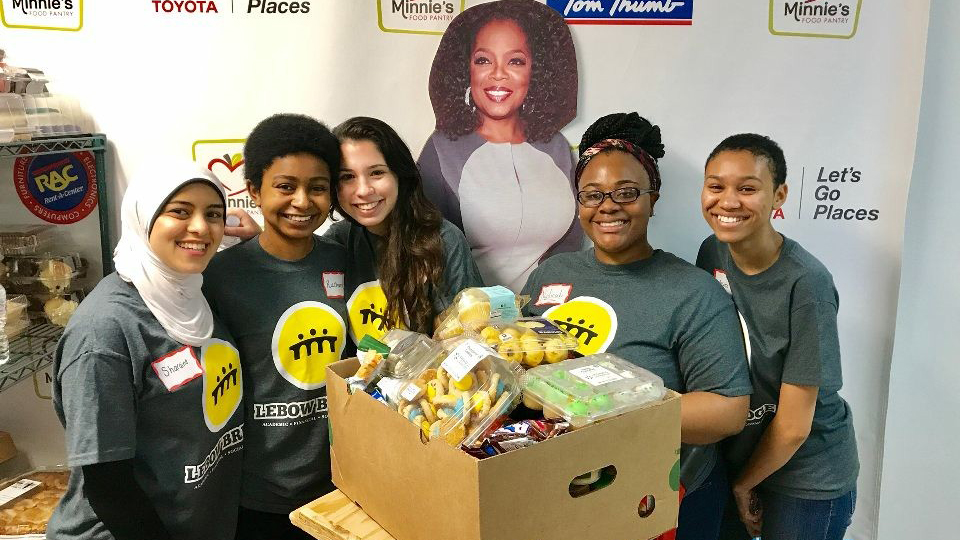 Service and Learning on BRIDGE Spring Break
The students in LeBow's BRIDGE learning community do spring break a little differently. Each year, they choose a destination city and build their travel itinerary around corporate visits, community service and, of course, fun.
For 2018, the BRIDGE spring breakers headed to Dallas, Texas to visit headquarters for Toyota North America, JP Morgan, JC Penney and EY Cyber Security. They toured facilities, met with executives and networked with Drexel alumni in the area. Their schedules were certainly packed, but they were able to make time for fun with visits to a Dallas Mavericks game and Klyde Warren Park, a 5.2-acre public park in downtown Dallas.
For freshman Elton Vanotoo, the trip's educational activities were immensely valuable, but just as important were the bonds formed with fellow BRIDGE classmates. "I was able to learn how to relate and co-exist with my fellow BRIDGE members, all from different backgrounds," he explains. "The trip gave me insight into how much relationship building is vital to being successful."
To fulfill the service-oriented aspect of the BRIDGE mission, the students had the opportunity to volunteer by packaging food items at Minnie's Food Pantry, a local charity.
"Being able to give back to the community gave the trip a feel-good factor," says Vanotoo. "I believe it provided a holistic development opportunity for everyone that was privileged enough to go."