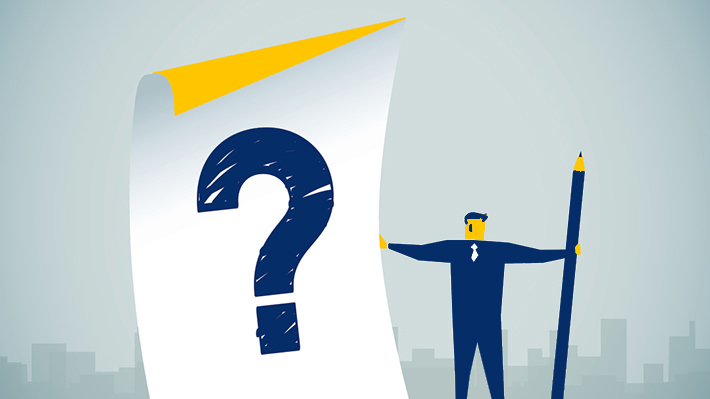 Top 10 Tips for Writing a PhD Statement of Purpose
Drexel LeBow offers PhD programs in economics, finance, marketing and more. Learn more about our PhD programs today.
If you are applying to a PhD program, trying to figure out what to say in your statement of purpose or personal statement can be the hardest part of the application, but it is the most important. You are certainly not alone if you are getting stuck on what to say.
Below are tips for undergraduate and graduate students on writing these essays for doctoral applications. Many of these tips also apply to writing personal statements for other graduate program applications.
1. Talk about Yourself
Tell us about you! The whole point of the essay is for you to tell us who you are. The essay should convey your intellectual trajectory and how to came to the decision to further your education. Do not waste space telling the university and faculty how great they are and how much of an honor it would be to study under such brilliant minds (they already think that). We want to know who you are.
2. Explain Why
Answer the questions: Why do you want to obtain this degree? Why do you want to focus on this field (e.g. economics, finance, organizational behavior)? Why do you wish to study at this particular university?
3. Show Fit
Tell us how you fit with our program. Answer the question: Why are you a good match for this program? While point one says you should avoid showering faculty with praise, you should demonstrate knowledge of the program. Such knowledge is available on the program's website or by talking with people in the program. Your essay should demonstrate knowledge of the university's research and how you and your interests fit with that.
4. Display Your Intellectual Curiosity
What ideas and questions get you excited? Do you truly enjoy doing research? Why? Give us some examples that display your intellectual curiosity in action.
5. Do Not Focus on Teaching
PhD programs are all about training you to do high-quality, independent research. That is the purpose. In your statement, an emphasis on a love for teaching can be detrimental if it comes across as your primary objective. It is true that having a PhD qualifies you to become a university instructor. However, teaching may or may not be a part of your doctoral program. Even if it is, the faculty will want to see that you are focused on research.
6. Include Research Experience and Skill Sets
Help out the admissions committee by highlighting any relevant experience and skills you have. Be sure to point out any research experience in your essay even if mentioned on your resume. Such experience, in any context, helps demonstrate your interests and skill set. Also be sure to mention any other relevant skills for research that you may possess such as computer programming (e.g. C++, Python, etc.), software (e.g. SPSS, MATLAB, STATA) and writing. Be sure to highlight any recognition you received for writing; high level writing skills are a major plus.
7. Address Past "Issues" Directly
If you have any "black marks" on your record, such as poor grades, leaving a college program or any other issues, it is strongly advised that you address these head on in your letter. Admissions committees will not react well if it appears you are hiding or avoiding a topic. Failure is a common event in research. Showing how you successfully rebounded from setbacks bodes well for you.
8. Proofread, edit, proofread, edit, proofread, edit
This tip, you'd think, should go without saying. But, surprisingly, we often see sloppily written essays with typos, poor grammar, addressed to a different university and any other number of mistakes that could have easily been fixed. Be sure to ask others to proofread these essays for you. A sloppy essay signals you would be a sloppy researcher.
9. Be Cautious in Focusing Too Much on Work Experience
If you have work experience in the field, please note that this is not always helpful in applying to PhD programs. If you can link your work experience to your motivation and the relevant research topics, great! Be sure to do that. Having 5, 10 or 15+ years of experience may make you an excellent employee or manager, but that does not always translate into the academic research environment.
10. Circulate your Statement
In particular, be sure to share your essays with your recommendation writers. That helps them write stronger letters of support for you and ensures what they say is consistent with what you are saying. Furthermore, if you have drafts of your essay completed early enough, it is reasonable to ask them for feedback. They may not have time, but most faculty are quite willing to help their former students out if given sufficient notice.